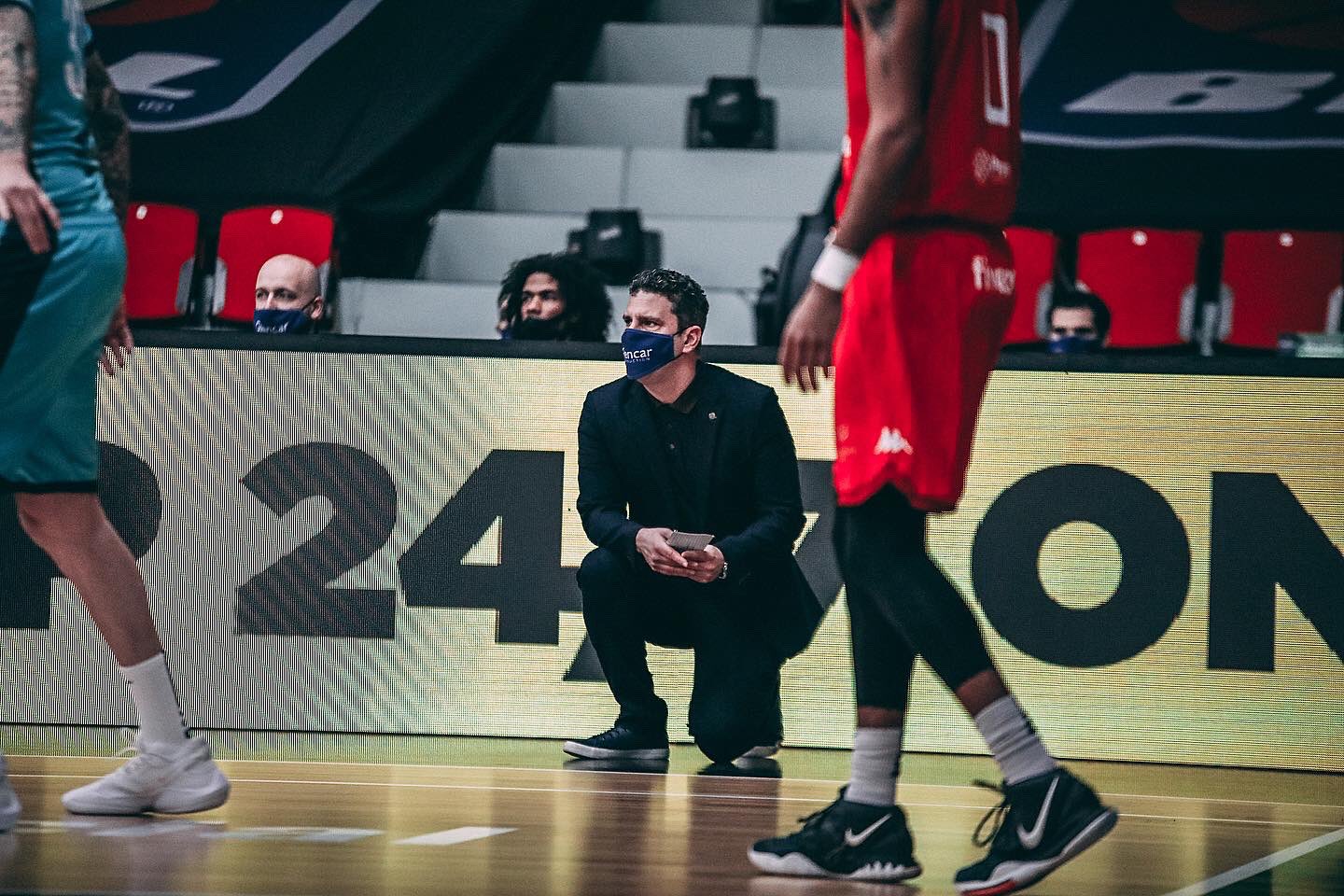 Riders Media - 23rd March 2021
Coach Rob: We know what we have to do
It was good to have a weekend off after some tough games in recent weeks. Last Wednesday we knew we were facing a tough game against the Surrey Scorchers, particularly after the two wins last weekend over our rivals Newcastle and London. Those games will have taken a lot out of the team physically and emotionally, and so we were on our guard. Plus, we knew going in that Surrey are a much-improved team, and were in decent form, with little to lose.
They were tough to defend and run a free-wheeling style of offence, which at times we struggled to cope with. I was pretty happy with the way we started and the whole of the first half, except we should have had a more comfortable lead at halftime. We let things get away from us a little. That set up a tense final period and they did make some big shots.
But we did just enough, and these are the type of games you must win when you are in our position. I thought William Lee was excellent throughout, really imposing himself on the boards and defensively. Geno Crandall ran the offence very well and made some big passes as he does. And Darien Nelson-Henry continued to be very solid. He is really improving with his finishing in the paint.
Now this Wednesday Cheshire Phoenix come to the Morningside and we have not forgotten what happened up there the last time we played – it is seared in the memory. Their guards caused us a lot of problems, and we need to learn from that. And we thought we had got back into the game, and made the huge defensive turnover, but, somehow, they came down and made a really tough shot.
Their backcourt is very talented, and we need to do a much better job of containing them. They also have guys who can crash the boards so our rebounding will be key. But we had some good spells up there and know what we have to do. After that we still have 9 games to go, including against the top sides. The nature of the BBL this season means there will be upsets along the way, and therefore plenty can still happen.