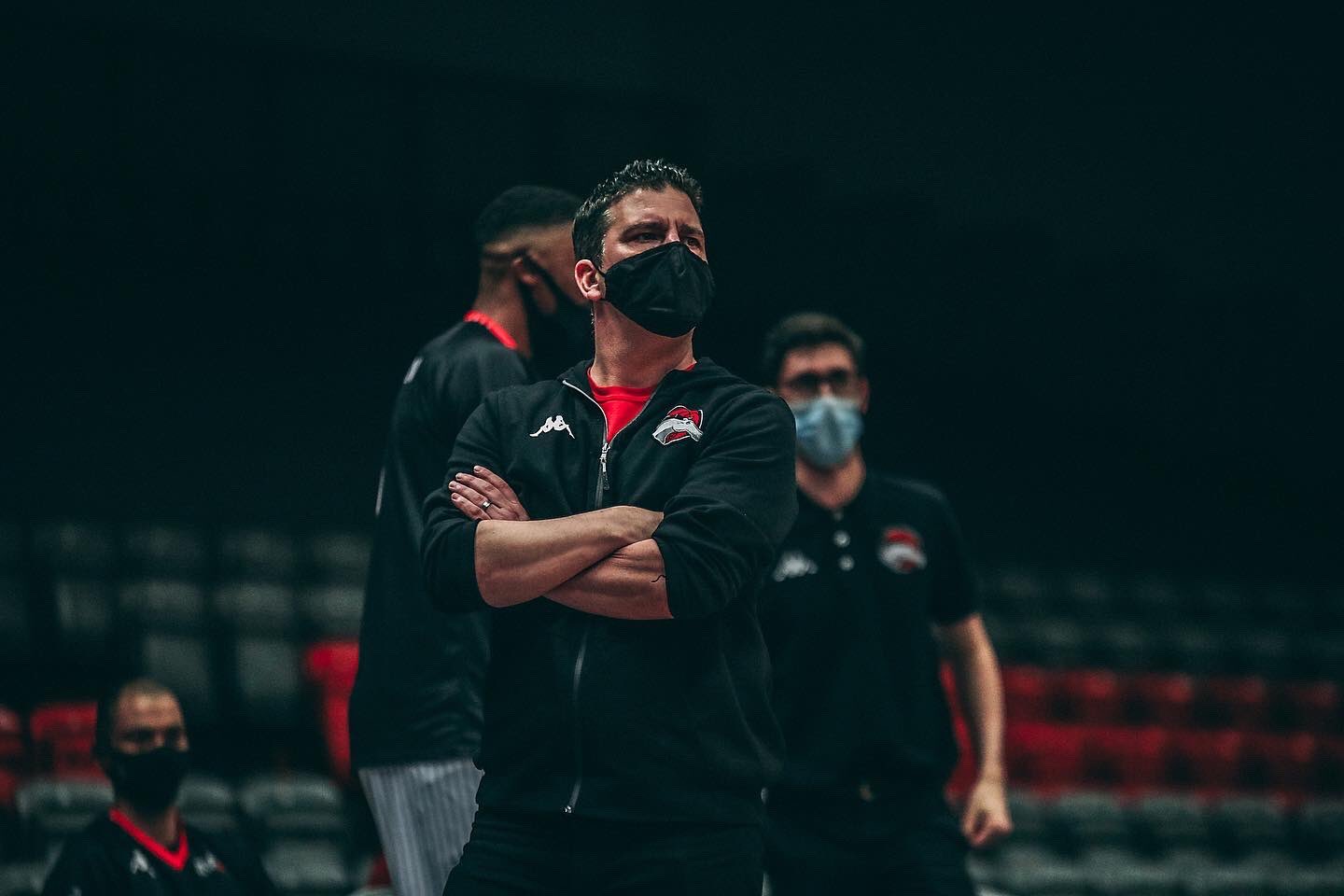 Riders Media - 7th April 2021
Coach Rob: One game at a time
We had a good win against the Giants in Manchester but to be fair you need to give credit to Manchester. They shot the ball extremely well and Satchell was amazing with his shooting. He scored 36 points and made a lot of very tough shots. I thought we controlled most of the game without ever really putting them away. But they made a late run at us, and we had to really play some tough defence.
In the last minute Jamell Anderson made a big defensive play on Satchell and Corey Johnson hit crucial free throws under pressure. It seems the majority of our games have come down to the last minute or so. It is one of those things, but we will take it and the guys are executing when it matters.
William Lee was really excellent throughout and brought a lot of energy on both ends of the court. And it was nice to see Geno back, and hopefully we can build up his minutes in future games. It was especially nice to see Mo Walker get out on the court after such a long and frustrating time out. Hopefully, these guys can get more minutes going forward, and can adjust to the playing pace, and improve.
We have a heck of a schedule coming up and so it is important we get contributions from everyone. We want to try and rotate as much as possible at this time of the season. Now onto Wednesday night and the game at the Wolves. We had two very tough and very close games when we last played them.
Both games went down to the wire and could have gone either way. They have a surprising record when you look at the talent they can put on the floor. They have all the tools to be up there in the top four in the BBL.
I believe the Wolves will be a team to be reckoned with come the Playoffs, that is for sure. They pose a number of challenges for us in matching up. But we know what we are facing and have to be very focussed on one game at a time.