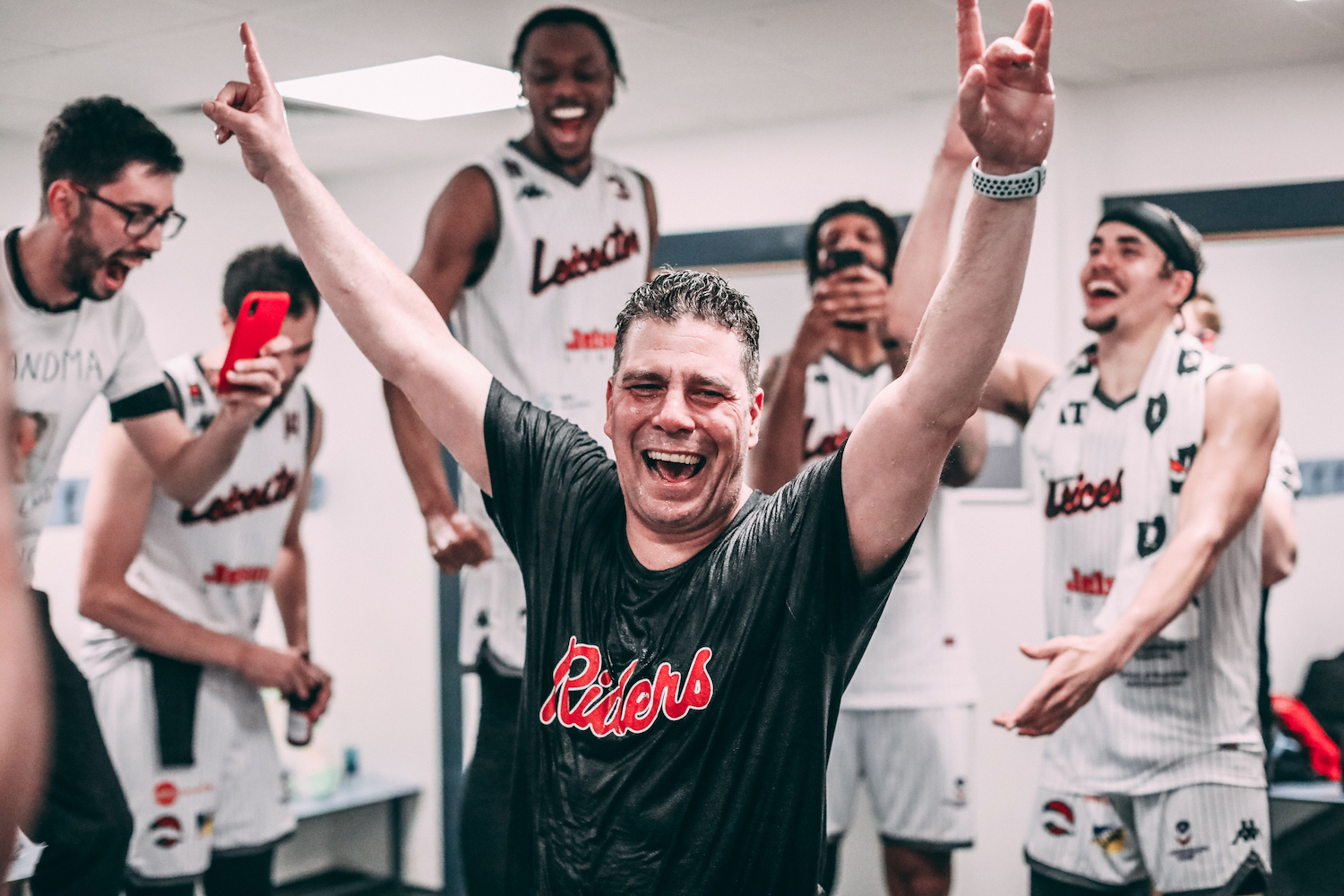 Riders Media - 27th April 2021
Coach Rob: I'm so proud of all the guys
I was really ecstatic after Riders claiming the league title again in Cheshire on Sunday. We did not really want it to come down to the last game, but so be it. But winning again, and winning like that, was an amazing feeling.
With it came down to the last day, I'm so proud of all the guys and the way they performed. I said to them in the locker room before the game that we're ready to do what needed to be done. I saw the way they warmed up at Cheshire and there was a determination about them, and I knew we were ready.
The team looked focused and like they weren't going to be denied, and you saw that on the court, right from the start. I thought we played one of our better games of the season. In a season with so many close games, we were able to put this one to bed pretty early, and it felt great to be able to celebrate with our team.
At the beginning of the season, I said to the guys that this was going to be a year like no other, we were going to be challenged in many ways, and we were. Not just the coronavirus, but the injuries that we had, the tough schedule and the tough league, with more competitive teams than ever.
When you're at the top of this league, you've got to feel proud. Like I have been telling the guys all season long, there is no other group I want to be around. On the court and off the court they are committed and focussed, and everyone should be proud of them.
We are going to celebrate this one and we really look forward to celebrating with our fans when we can. Now we need to rest up for the Playoffs and look to end the season on another high.