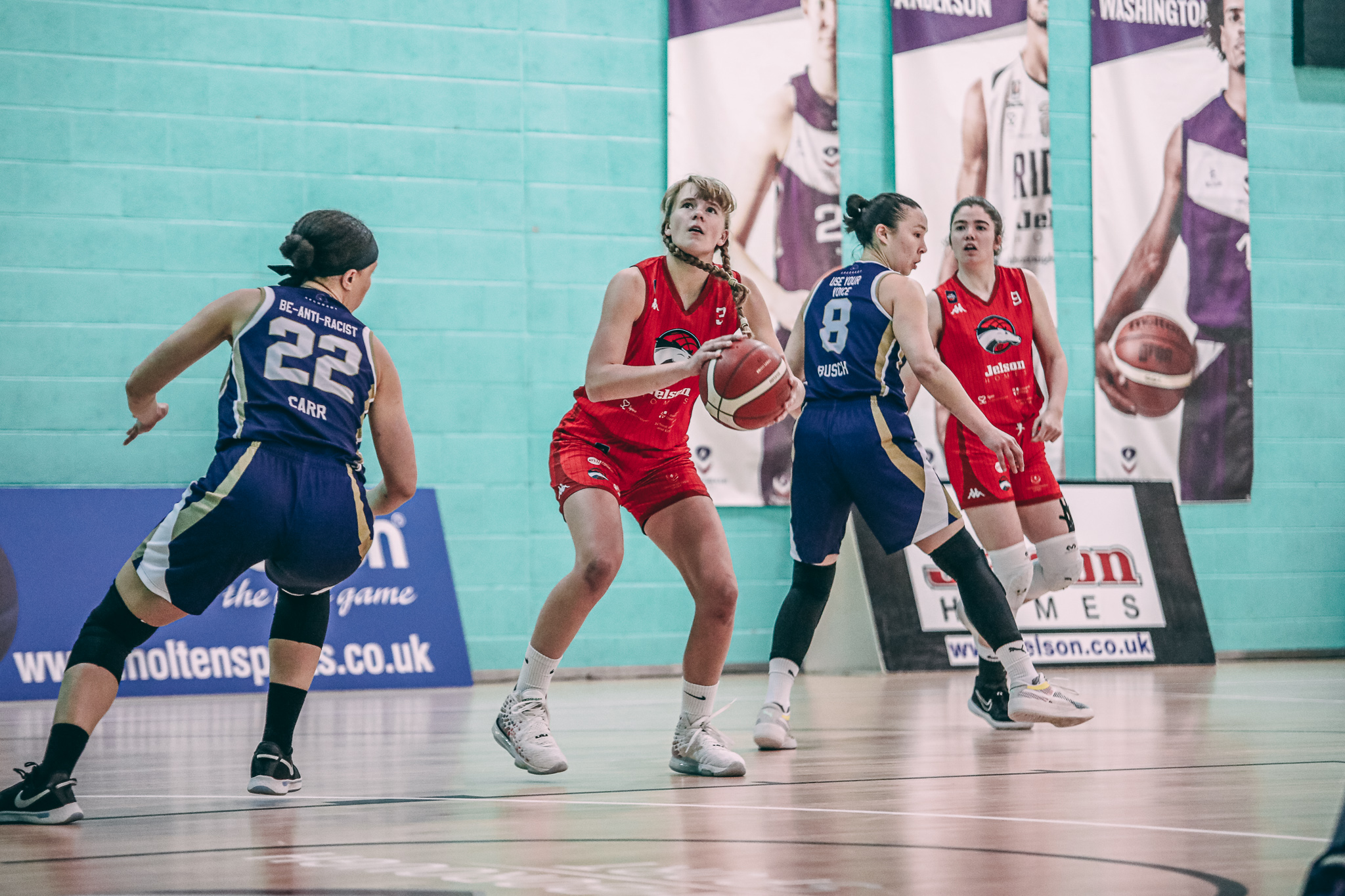 Riders Media - 26th April 2021
Riders Hand Sevenoaks Their First League Loss
On 25th April, we saw a replay of the fixture we had last week between the Leicester Riders and the Sevenoaks Suns. However, this time round, the Riders were able to take the win against the number 1 seed and were the first team to defeat the Suns this season.
The Riders celebrated their win after a thrilling comeback in the second half. The Suns dominated throughout the first half by finding open players and moving the ball around well. Their strong individual defence pushed the Riders offence to the end allowing them to score only 6 points in the second quarter. The Suns started the second half with a massive 18 point lead at 40-22 however, the Riders were able to close the gap. A 20-11 third quarter for the Riders put them in a much better position going into the final quarter. A stunning performance by the Riders in both offence and defence and continuous defensive rebounds gave the Riders a 64-58 win.
Riders were led by Katie Januszewska's 16 points, Azania Stewart's 18 rebounds and Holly Winterburn's 12 assists. The Suns were led by Catherine Carr's 21 points and 6 assists and Tayani Clark's 13 rebounds.
Scorers
Riders: K. Januszewska 16, M. Brewer 15, A. Stewart 10, H. Winterburn 8, A. Lappenkuper 5, A. Smith 3, E. Morris 3, H. Robb 2, R. Ainge 2 
Suns: C. Carr 21, L. Da Silva 11, T. Clark 10, R. Busch 8, K. Hulme 4, I. Perez 2, J. Monakana 2 
We will now see the Riders next in the play-offs as this was their last game of the regular season.