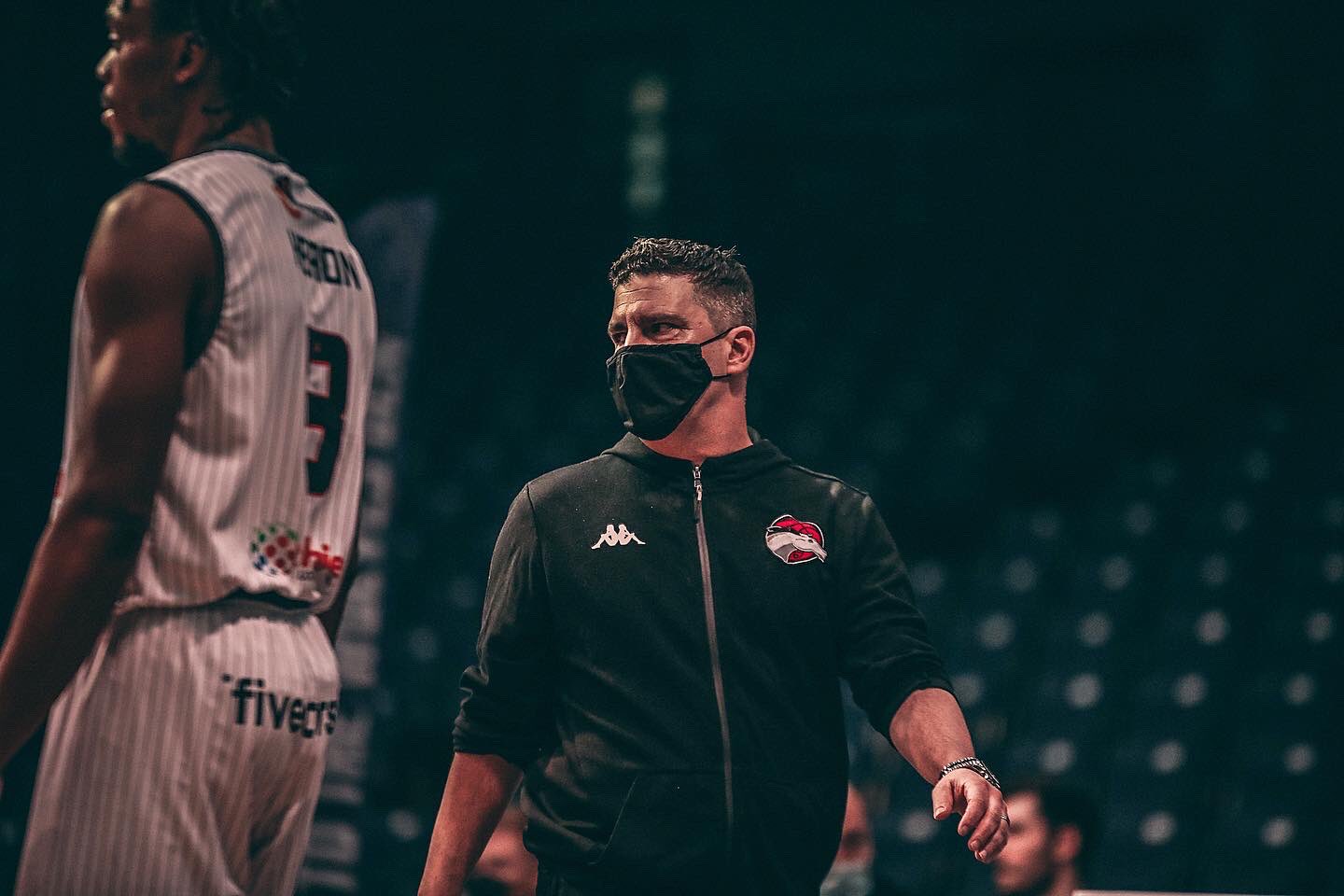 Riders Media - 3rd March 2021
Coach Rob: Consistency will be key
It was a tough weekend for the us but I was satisfied overall with the performances, considering the circumstances.We knew what a good side the Worcester is, and we were 2 starters down, with our replacement, Mustafa Heron, just flown in on Thursday, and William Lee struggling with a leg injury. So, we expected a tough weekend and got it. Worcester has a lot of talent and play smart basketball and I expect them to move up the table.
We managed to get some good minutes out of Mustafa Heron and he will be better for it, since he has not played for a while and does not know our systems. Plus, it will take time for him to get his legs and get into the flow of BBL basketball. Jamell Anderson was exceptional on defence all weekend, because their big guy is very strong in the low post and moves the ball well and gets to the basket exceptionally well.
On Friday, Corey Johnson was superb, especially with his shooting, and of course hit the big shot. Also, on Friday night, Geno Crandall made some tremendous passes late in the game and he set up Corey for the winner with another excellent dish. It was a nice win, but we knew that would get a reaction from Worcester on Sunday.
We did not shoot the ball well from distance all afternoon at their place, and that put pressure on everything else we did. It was a close game throughout with both teams having spells of good play. But Geno picked up the charge early in the fourth quarter, and then we picked up three technical fouls, and he fouled out and so we were in a huge hole but we reacted well.
Conner Washington, who had not been at his best all weekend, took over late in the game and set us up with a chance to win, in spite of all that happened before. Unfortunately, we missed one free throw late to take the game to overtime, and they got a chance to win in the last second of overtime and took it. That is the way it goes sometimes but I was proud of how the team came back from adversity.
The team never quit and kept believing right to the end. That is the great characteristic of this team. Now we need to get into the gym and gets some practice in with Heron and get Lee back fit and in the rotation. There is a very long way to go in this season and we know there is huge unpredictability in the BBL this season. We see results every week that shows this is the most competitive BBL in a very long time and getting a level of consistency in our play and staying fit will be key.