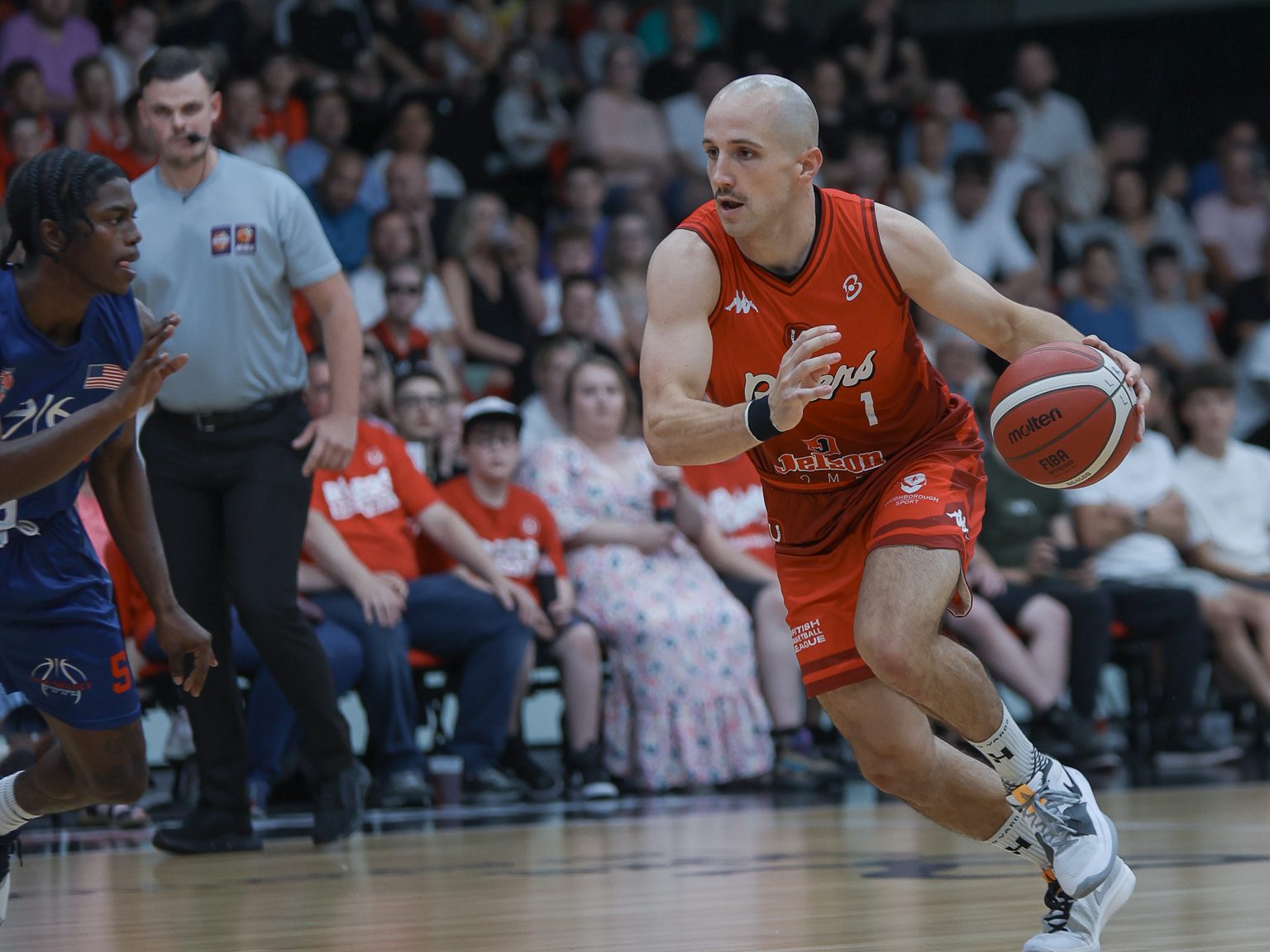 Riders Media - 12th September 2023
Captain's log: Kimbal Mackenzie's thoughts ahead of the season
First of all, let me say how much it means to me to represent this club as captain. It's a huge privilege for me. There's been a lot of great Riders captains in the past, and I'm honoured to step into this role.
Congratulations to Darien on his well-earned retirement. He will go down as one of the greats to play for this club with all the success he helped bring to the Morningside Arena.
I have a lot of respect for him as a great friend of mine, and he did an excellent job leading the Riders during my time here.
I held this role in college, and it's something I take a lot of pride in. I love competing, and I love winning. With that, I'm a very vocal teammate, so I'm very committed to my role as a leader.
I want to be a leader that can be here for the younger guys on our team. I hope that I can be there in situations where they may need some guidance, and I hope to help make their transition to the pros easier.
Excelling on the court is great, but part of my role is being there for my teammates as people as well. As professionals, we can often get caught up in confusing our job with our identity, and in sports, those highs and lows can take a toll.
Part of my role as a leader is being a support piece for my teammates and building a bond they know they can trust. 
I want to be an open book to them and share my knowledge as a veteran of the team. We have a lot of talented players who all lead in different ways, so my role becomes leading by example and helping the guys in any way I can.
Ahead of the season, I wanted to extend my thanks to our fans. From day one I noticed how incredible and dedicated you all are, and I appreciate how you embrace us all.
Not only through your support at home and away but how you care about who we are as people, and extend your support to our families. To feel that love (and see someone dressed as me in the crowd!) is incredible.
We come into this year off the back of a good season. We put ourselves in a position to win against London in both finals, and if a couple of possessions went differently, we could have brought some more silverware home. 
Unfortunately, it wasn't to be. We came up against a great team in London, so congratulations to them.
It's a compliment to what Rob and the front office have built in our winning culture that we look back at last season and feel like there was more on the table. We expect to win, and that's exactly what we're looking to do this season.
Pre-season was great. It was different to the previous years with a big turnaround of players, but we're heading in the right direction as a group.
The trip to the Netherlands was really important for us, as we'll have a lot film to learn from and build on. There's been an awesome energy to the group, and we have lots of athleticism, speed and talent on the court. I'm really looking forward to growing as a team.
Our depth and energy are going to be our strengths. We have a lot of guys that can run and make great decisions on the fastbreak, and I think we're going to develop into a really tough defensive team.
I'm looking forward to a great season, and it's as important as ever to have our great fanbase behind us. The League is strong, and we all hear that teams are getting better, but I know you all carry the same pride as I do in wanting to fight at the top.
Morningside Arena is a tough place for opponents to play, and we can't wait to be back out there in front of you all!
Your captain,
Kimbal Mackenzie