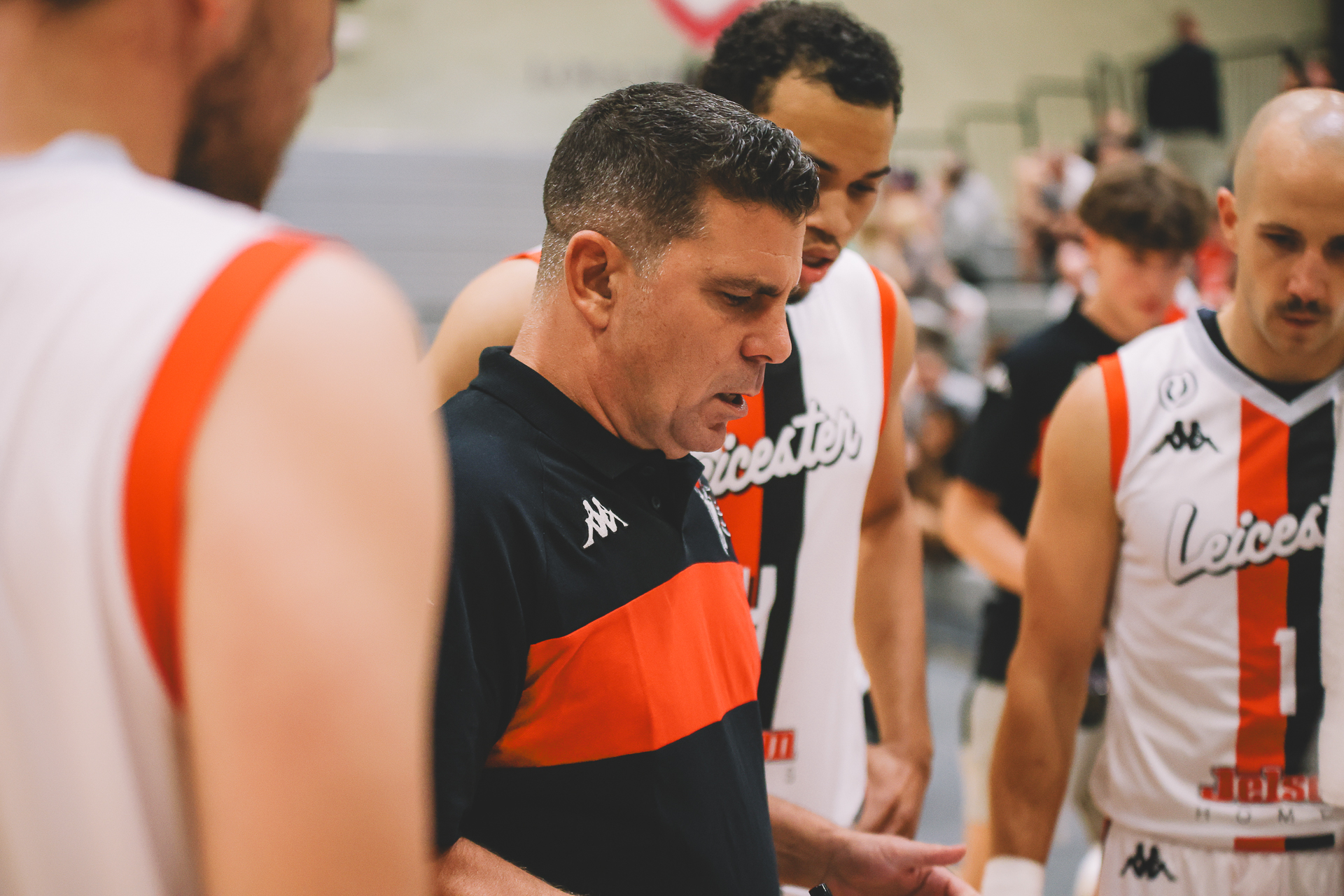 Riders Media - 13th September 2023
A note from Head Coach Rob Paternostro
To our fans,
As the season fast approaches, I wanted to thank you all for your continued tremendous support.
There have been some big changes to our roster, and we've worked hard all off-season to make sure we were bringing in the right guys for our club.
This is my 16th season as Head Coach, and while we're used to having some changes in the roster, you can really feel this season like there's been a big turnaround.
That said, we're excited about this group. I loved the team last year, and I really enjoyed being around the guys. But this season, there's a sense of a fresh start and a blank canvas.
As we're starting fresh, while on-the-court play is important, we're taking the off-court things very seriously, especially because we have such a young roster. We want to make sure the guys feel comfortable.
Our fans and sponsors do such a great job of that. Part of the draw of this club is, of course, the winning tradition, but we also have a club that makes you feel like part of a family. That's the first thing I noticed when I arrived here. It feels great to be embraced by our loyal supporters.
I've really enjoyed the energy of this group. The team have had a good time getting to know each other, and that's the great thing about playing basketball in Europe: you build bonds with guys that last forever, so it's great to see the start of it now.
You want to have a group that loves being together. We want them to enjoy the work on the court and being together off the court, which can be easier said than done. If you can find that balance, you're going to have a great opportunity to have a good team.
On the court, the early stages of the season are about trying to learn about the roster. Once we've figured out who the players are and how they like to play, we can figure out the best way for the team to play.
Last season, we came back with pretty much the same group; we knew who we were from the jump. This year is completely different, but we're ready for the challenge.
Looking back on the preseason, while the results don't matter in the long run, ultimately, you want a team that will play hard and try and win every possession.
Those games were important for getting a feel for the rotation and understanding how to play different lineups. The more preseason games, the better in that sense, and I think it was a successful run of fixtures for us.
We don't look too far ahead at this stage of the season, other than wanting to be in great condition. We want to be in great shape to deal with the season, and we want to be a group that loves playing basketball.
We always want to grow through the season and be better at the end. We have a great track record of playing our best basketball in the second half of the year. But what jumped out to me straight away is how much speed and athleticism we have out there.
There's a new League format this season, with no Cup and a month dedicated to the Trophy. That will take some time to get used to, but at the end of the day, basketball is basketball. We're going to try our best to do well early in the competition and improve along the way.
It's an exciting time to be a Riders fan. Any time you can check out some new players, it's exciting, and our fans will really like the guys we have here.
We hope you're looking forward to the season as much as we are, and we can't wait to see you out there!
Rob Paternostro