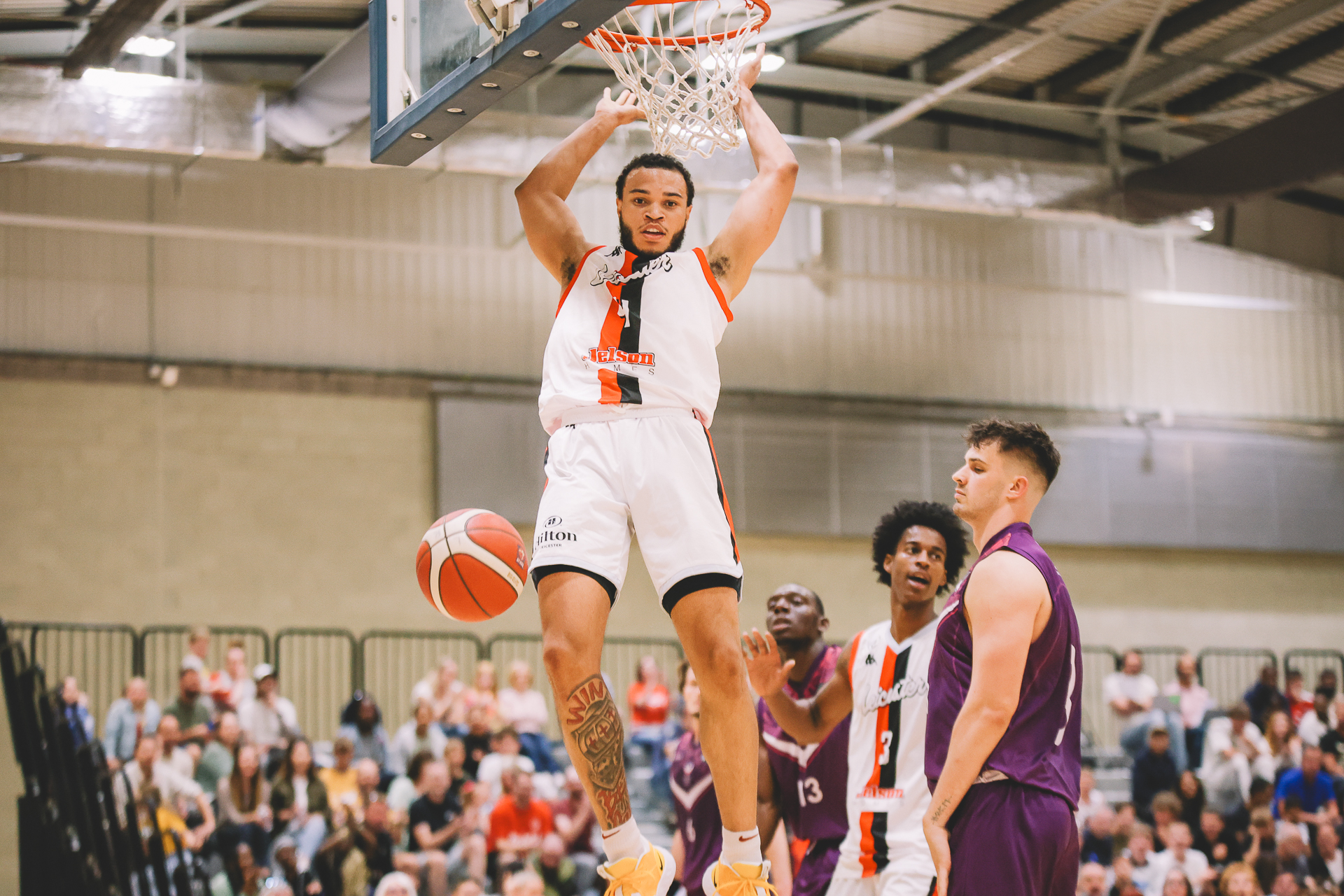 Riders Media - 28th August 2023
3 things we learned from Red vs Purple
The Riders got their pre-season underway in Friday's fixture vs Loughborough University.
They took a 99-64 win, and learned valuable lessons into the rest of the pre-season.
Here are three things we learned from the outing.
Miryne makes his mark
Miryne Thomas dominated from the jump in his first Riders outing, putting up 17 points and six rebounds in 22 minutes.
His high-flying antics lit up the Sir David Wallace sports hall, throwing down emphatic jams with ease.
The 6'8" forward out of Kent State made an immediate impression on his new team to lead them in scoring on his first time out.
"I wanted to show the fans, team and organisation that I'm the guy they needed to help win a championship. I just try and prove I'm that guy every day," commented Thomas after the game.
Getting healthy
Conner Washington and Mo Walker took to the court for the pre-season opener after missing a large proportion of last season due to injury.
They played positive minutes, looking back to their usual selves in their first look at competitive action this season.
Walker put up 11 points and three rebounds and knocked down his only three-point attempt of the evening. Meanwhile, Washington played 27 minutes, dishing out eight assists to combine with as many points.
Among the new additions, Samuel Idowu saw game time after sitting out the last 16 months due to injury. In eight minutes, he put up 11 points, five rebounds and a block in a positive showing.
Immediate chemistry
In his postgame interview, Head Coach Rob Paternostro said that the team had only had three minutes of 5-on-5 action in the lead-up to the game.
It didn't show, as the Riders managed 99 points, and despite the expected feeling out process initially, they gelled quickly in the game.
Building chemistry among this collection of new players is high on the list of priorities this pre-season, but that process looked well underway for the team. The Riders totalled 20 assists, displaying good ball movement and teamwork already.
---
Want to see the Riders in action?
Get tickets to our season opener against the Cheshire Phoenix!
Get tickets to our preseason home opener against USA Select here!