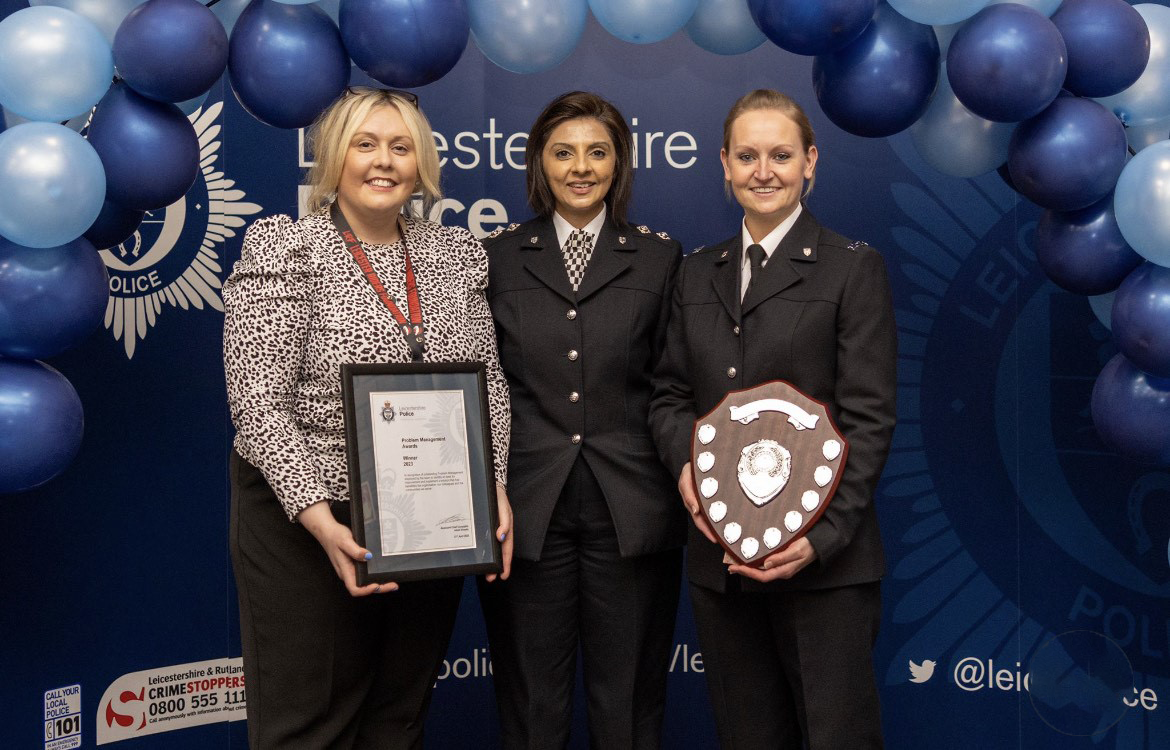 Riders Media - 29th August 2023
LRF Expand Positive Futures Project
In late 2022, we partnered with Leicestershire Police to launch our Positive Futures project, funded by Street Games. Positive Futures is our latest project aimed at reaching young people who are at risk of involvement with antisocial behaviour, crime, and violence. Since January, more than 30 youngsters from St Andrews Play Association (SAPA) (a youth club based at Walnut Street, Leicester) have been taking part in the programme led by local neighbourhood officer's PC Millie Barton and PC Carley Johnson, Leicester Riders player Mo Walker and staff from the Leicester Riders Foundation.
Before the launch of this programme, the core group of individuals were committing offences and causing antisocial behaviour in Leicester City Centre and the St Andrews Centre of the City. One individual had been involved with 10 incidents that had been reported to the police, including offences of assault, public disorder, arson, and possession of an imitation firearm. In the 7 months since the implementation of the diversionary activities, this group of individuals have now only been involved in 3 low level incidents, this is a drop of 77%.
By engaging with the young people at SAPA through our Positive Futures initiative, we have also encouraged them to participate in a variety of our other events, such as our community sessions and camps, where they have been recognised with awards such as Camper of the Week.
"We are proud to be working with the Leicester Riders Foundation on the Positive Futures programme, a project set up to work with young people who have been involved in antisocial behaviour, criminal behaviour or at risk of committing crime and ASB. The Leicester Riders Foundation have been instrumental in providing a support network alongside engagement, interventions, and educational inputs to assist in reducing criminal activity in the Leicester area." – PC Mille Barton, Leicestershire Police.
The Leicester Riders Foundation was awarded the Problem Management Award from Leicestershire Police in April this year, in recognition of our efforts on the Positive Futures Programme. Winning this award is a testament to our ongoing efforts to better our community and provide positive role models for young people. This is an incredible achievement for our Foundation as we have witnessed the progression and growth of the young people across a number of our provisions, particularly Positive Futures.
In July we launched our Positive Futures project in South Wigston in partnership with Oadby and Wigston Council allowing us to work with a new group of young people and continue to expand the programme across Leicester and Leicestershire.
"The programme has enabled us to build strong relationships with young people from the Oadby and Wigston area throughout the summer holidays, seeing a group of regular attendees. Here at LRF we are excited to take the next steps in our delivery and build on these initial foundations and take the programme to the next level over the next eight weeks, where the young people will take part in a variety of workshops around hygiene, mental health and Respect. Partnership working is key, and we thank the team at Oadby and Wiston council for developing this partnership with us here at LRF." – Laura Shephard, General Manager.
To refer a young person onto the programme email please email [email protected] for more information.