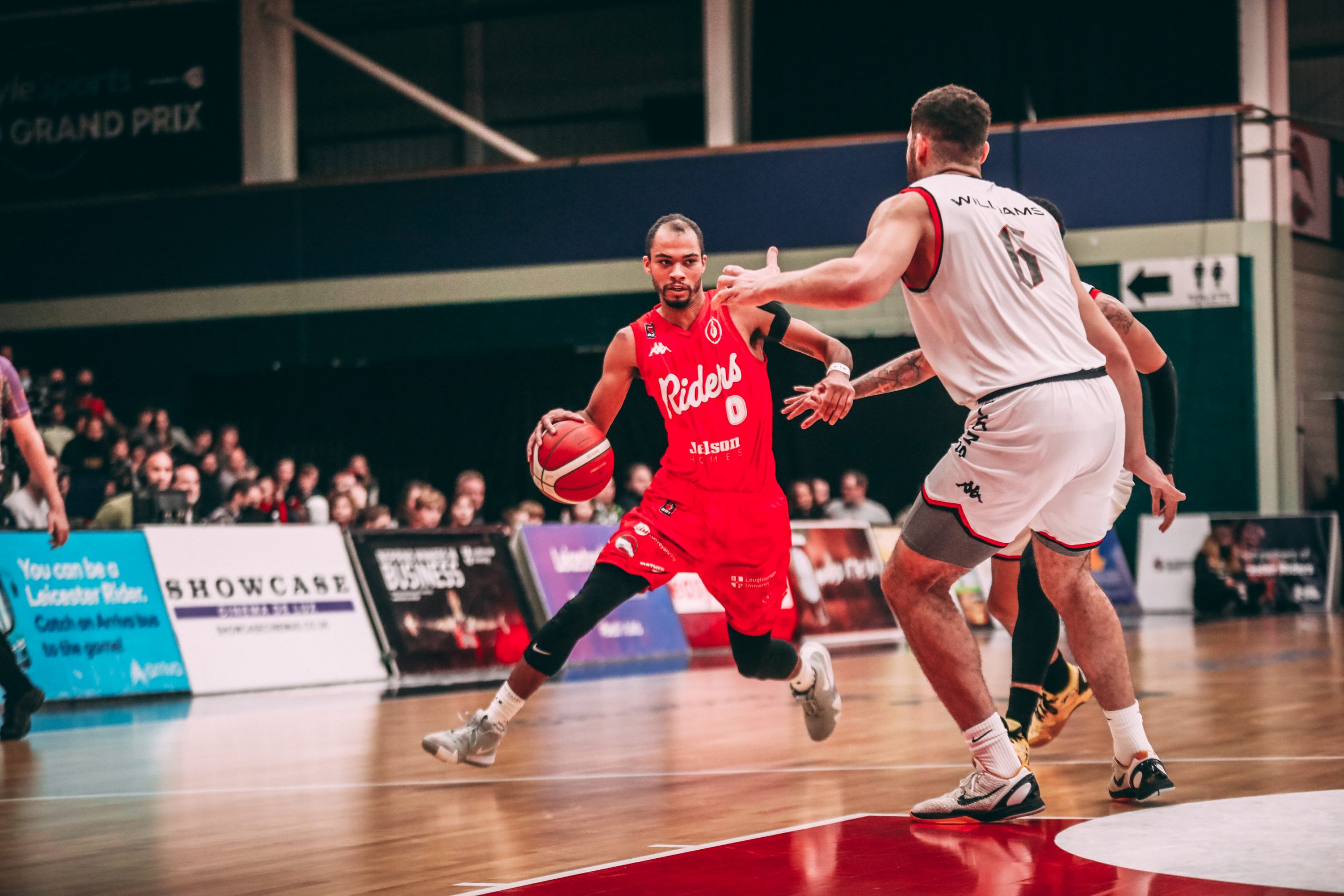 Riders Media - 19th July 2022
X2 BBL MVP Geno Crandall pens new deal!
Back-to-back BBL MVP Geno Crandall returns to the Riders! 'The general' led the Riders to a treble-winning year last season, and will look to help bring yet more silverware to the Morningside Arena.
Winning MVP last season, Crandall became just the fourth player in BBL history to win the award back-to-back. It was one of three individual awards for Crandall this past season, having also picked up the BBL Cup final MVP and the BBL Playoff final MVP.
Crandall led the Riders to their biggest league-winning margin in franchise history, as the Riders concluded the year with a 27-2 record, 16 points clear of second place. He put up his season-high scoring effort to clinch the league title with 25 points against the Plymouth City Patriots.
The Gonzaga graduate finished the season averaging 13.1 points and 6.8 assists, his assist tally ranking in the top five in the BBL. He also ranked second in +/- and top 10 in steals, as his efforts showed up all over the box score.
"We are thrilled to have Geno back in Leicester, he is a proven winner with hardware to back it up," commented head coach Rob Paternostro.
"He is a guy that has provided an elite level of play from day one. He can do it all on both ends of the floor, his playmaking and ability to eliminate defenders really makes us go on offence, and his athletic ability, ball pressure and intelligence have been valuable to our defence."
Crandall is looking forward to taking the Riders into Europe: "I've always wanted to challenge myself to reach the highest levels I can as a player and entering into European competition gives me the opportunity to do that."
Geno becomes the seventh player announcement of the summer alongside Darien Nelson-Henry and Blake Bowman, joining multi-year players Conner Washington, Mo Walker, Patrick Whelan and Kimbal Mackenzie.