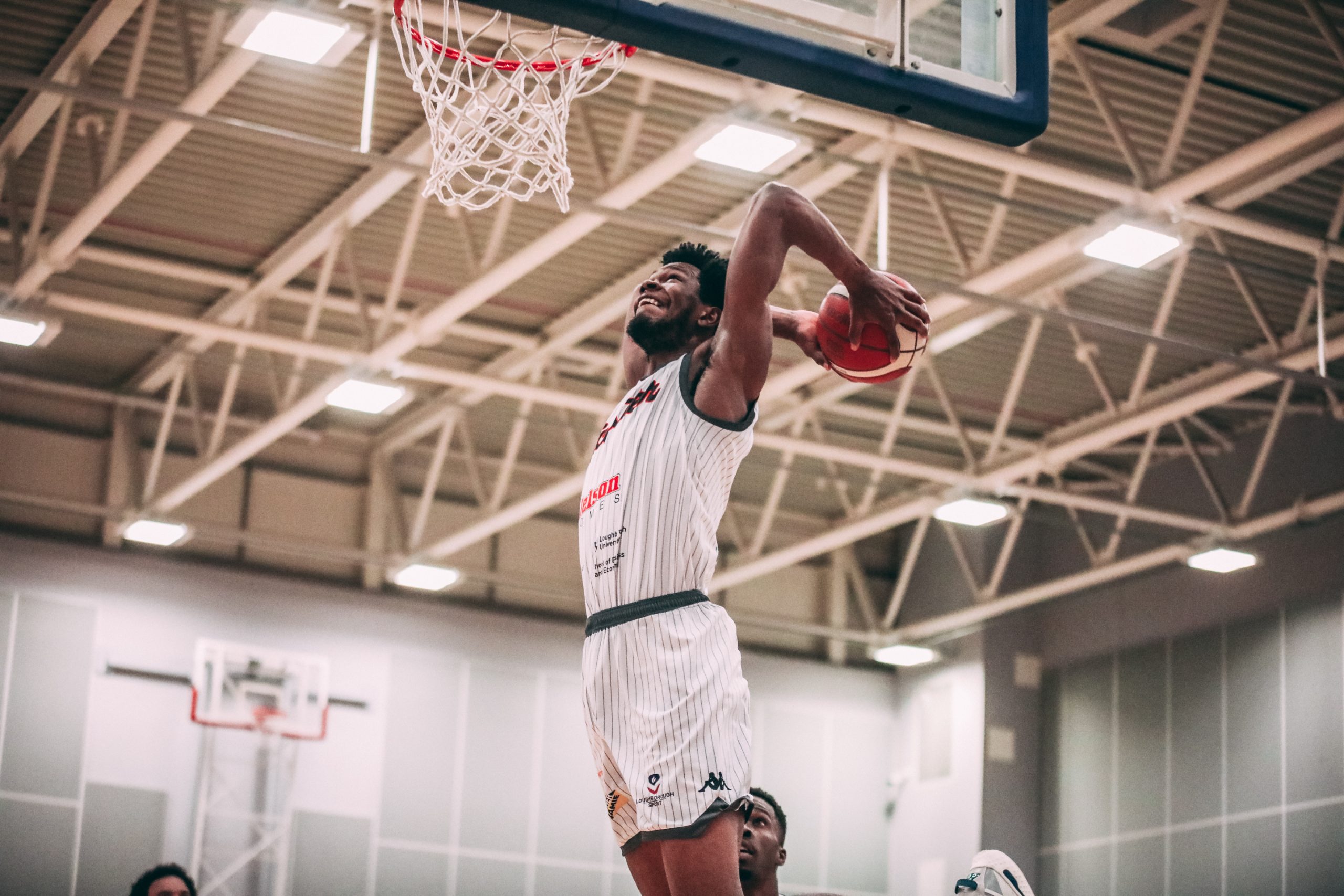 Riders Media - 16th June 2021
William Lee back as a Rider
After a successful first season in the BBL, high-flying William Lee will get to play in front of the Morningside Arena crowd next season having signed a new one year deal. Lee, who made the BBL defensive team of the season, impressed for his aerial ability and defensive qualities which saw him average 1.3 blocks a game.
"I'm excited to return to Leicester to give the fans what they deserve – which is more trophies and to be able to watch us live!" Commented Lee.
"We can't wait to have the fans behind us and pack out the Morningside Arena. I've heard about the game-night atmosphere in Leicester and I'm looking forward to experiencing it next season."
Lee becomes Riders fifth announcement of the summer having already announced the return of MVP Geno Crandall, club captain Darien Nelson-Henry, Mo Walker and academy graduate Greg Wild.
"William had an excellent season and we are excited to bring him back for year two," reflected Coach Rob Paternostro.
"His rebounding and shot blocking were a vital part of our defence, and offensively he was a versatile player who made many big plays in big games."
"William is a player that can play in many different spots on the floor which was very beneficial to our offence."
"His athleticism is high level , he makes high flying plays on both ends of the floor that surely will get the fans out of their seats with excitement .. what was impressive to me was his feel for the game. He is a player that does so many winning things for a team that doesn't always show up in the box score."