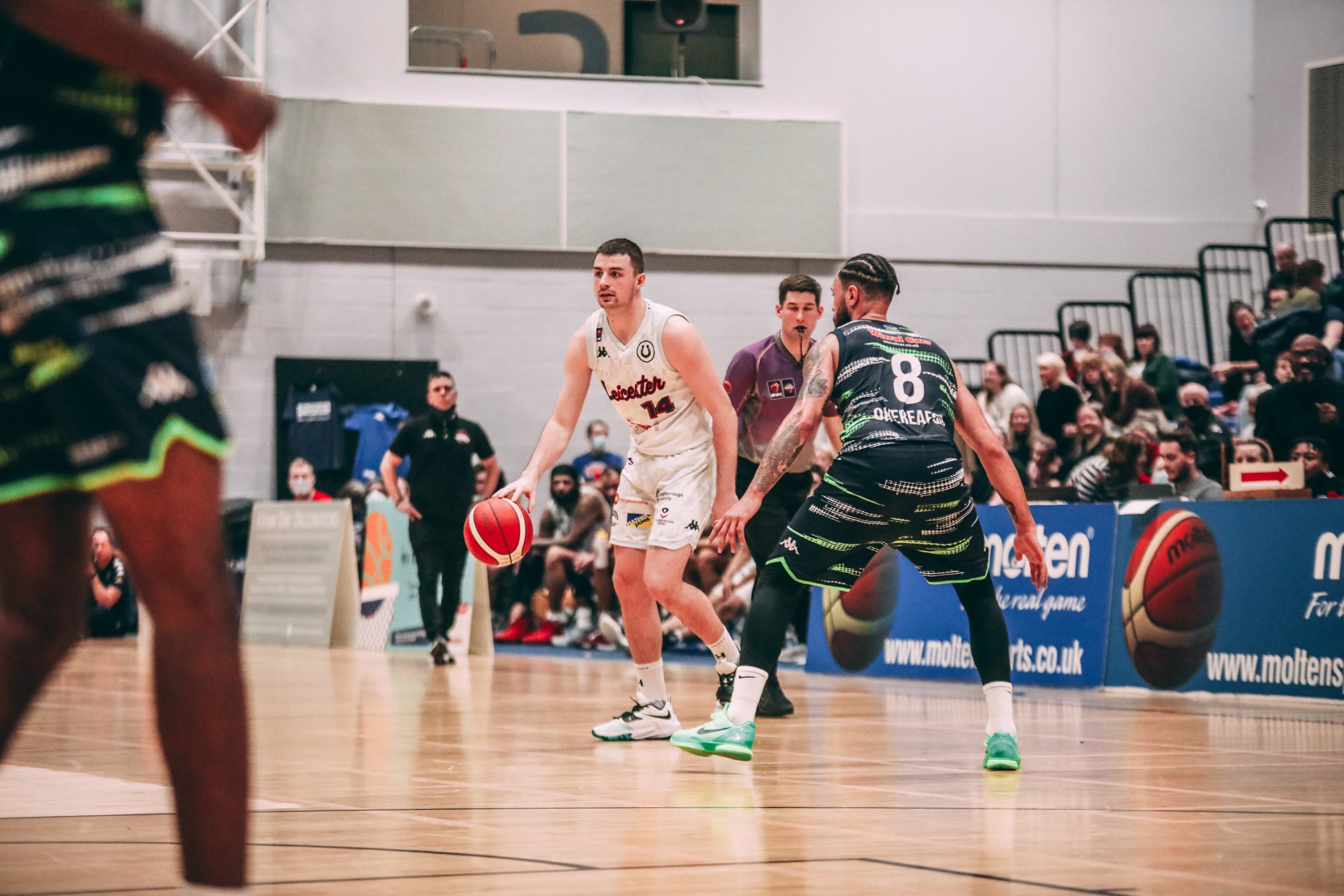 Riders Media - 16th August 2022
Walshe returns to Riders
British guard Evan Walshe has returned to the Riders squad for the 2022-23 season. Walshe, who previously played & studied in America for Barry University, will continue his studies at Loughborough University, undertaking a two-year masters degree.
Walshe was added to the Riders squad last term and as well as enjoying minutes in the BBL, played a pivotal role in Will Maynard's NBL D1 side. This time around Walshe will add some depth to the Riders BBL roster and be eligible to play in the Loughborough University BUCS side.
"It was awesome to work with Evan last season and we are looking forward to having him back," commented head coach Rob Paternostro. "He is a talented young player who continues to develop his game. We were very impressed with him as a player and competitor last season."
"He has good size for the guard position, he can shoot the three and he is a physical player that competes on both ends of the floor. He is a guy that can really get to the basket both in the half court and in transition."
Last season Riders picked up three major trophies in the League Championship, BBL Cup and Playoff title, Walshe is excited at the prospect of being reunited with his fellow treble-winners.
"It feels great to sign back and to get a full season with the Riders. With all the success of last season, and bringing the majority of the squad back, there is a lot of excitement for the upcoming season," commented Walshe.
"Working day in day out with Coach Rob last season gave me a taste for his passion for the game and gave me a new wind in my sail so I'm excited to have the privilege of working under the coaching staff again this season."
"When the masters was offered to me it was really a no brainer, the opportunity to continue my education alongside playing is something I couldn't turn down. Loughborough is a great University and will allow me further success off the basketball court when it's all said and done"
Riders would like to place on record our thanks and appreciation for the continued support of Loughborough University in helping to support our players' education.