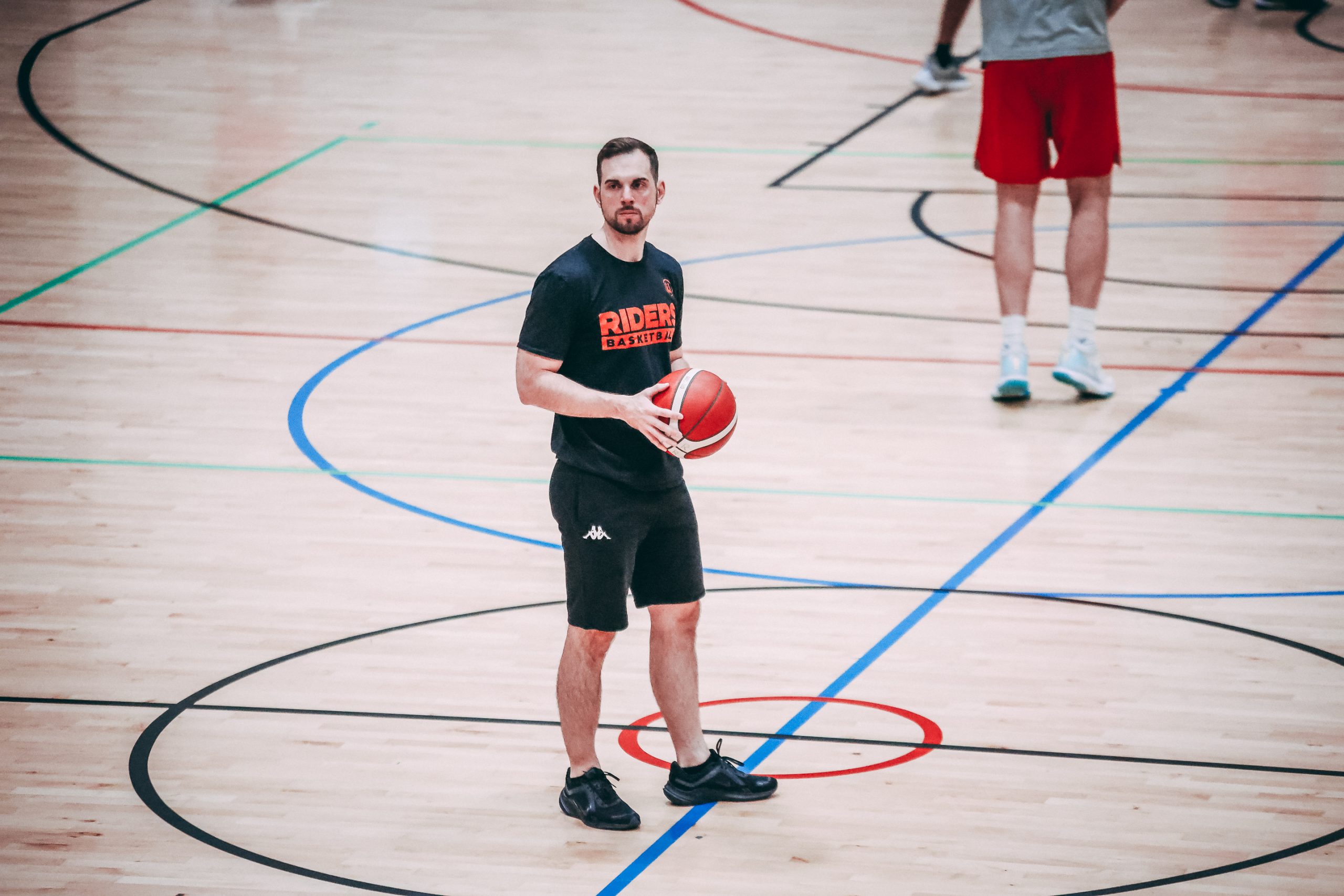 Riders Media - 22nd August 2022
Riders announce BBL staff structure for 2022/23
Riders have announced the BBL support staff for the 2022/23 season. After winning the treble last season, the club are delighted to announce the addition of some key staff members.
"It's awesome for us to welcome the new faces to the backroom team", commented Head Coach Rob Paternostro.
"It's important for us to have a great support staff to support our players for the season ahead and beyond. I'm looking forward to working with them all."
Former Riders WBBL coach Matt Pitkin returns to the club and joins Pablo Vazquez and Will Maynard on the sideline under head coach Rob Paternostro. Matt will also head up a new role for the club as Pathway Manager.
"It's an awesome feeling to be back at Leicester after the last five years," Matt Pitkin reflecting on his return.
"The opportunity to work with one of the BBL's most decorated teams in the last ten years was one that really excited me. Rob is a serial winner and I'm looking forward to supporting and learning from him."
"I'm really motivated to support the club in their journey to connect and collaborate their extensive pathway."
Tom Austin succeeds Jordan Godfrey as the strength & conditioning coach, whilst Ben Pogmore (Head of Medical) and Callum Stevens (Performance Analysis) join the backroom.
Head Coach – Rob Paternostro
Ast. Coach – Matthew Pitkin (previously Harber)
Ast. Coach – Pablo Vazquez
Ast. Coach – Will Maynard
Team Manager – Donna Phillips
Strength & Conditioning – Tom Austin
Head of Medical – Ben Pogmore
Performance Analysis – Callum Stevens
Managing Director Russell Levenston commented "Over the last 5 years we have really developed our support staff to help Rob take the team to next level and this year we feel we have a great group to support for the BBL team and other areas of the club."
"It is really exciting times for the club following last years' success and the preparation for the Champions League qualifiers in September."