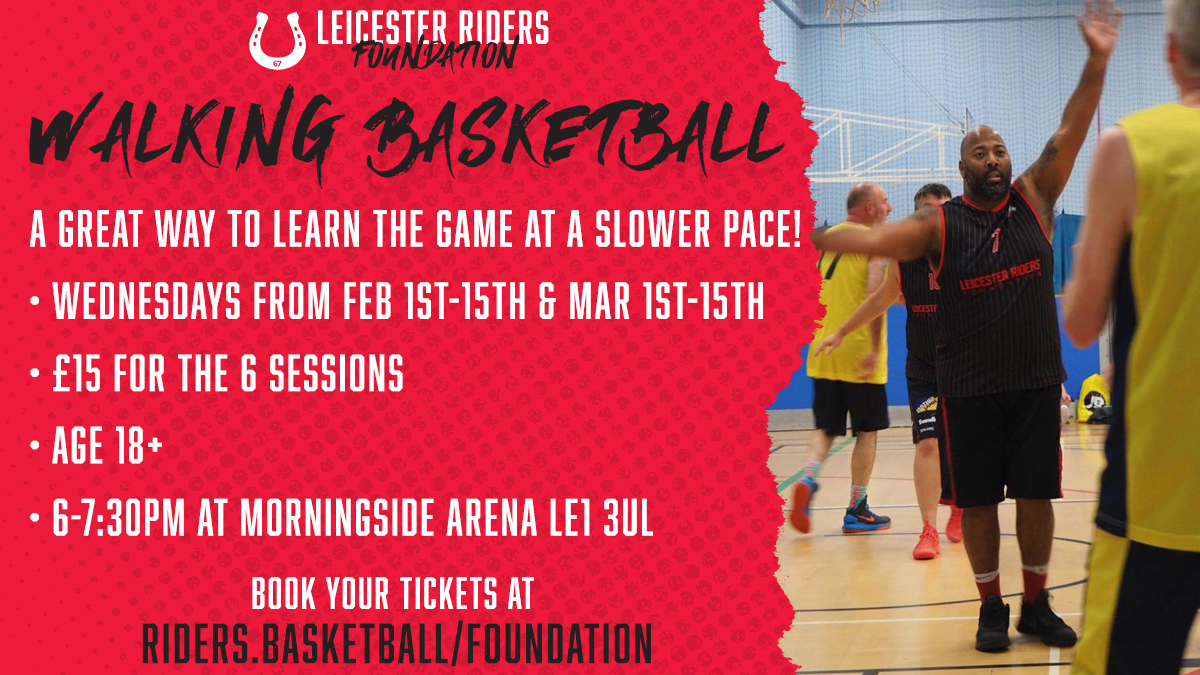 Riders Media - 19th January 2023
Walking Basketball February Block Booking
Walking Basketball makes a return in February as we launch our first 6 week block booking.
Walking basketball is fun and social session with the chance to look at playing games against other groups around the country. The session is aimed at all levels from beginners to skilled players and is perfect for players who are rehabilitating injuries and looking to get back into playing.
CLICK HERE to book onto our Walking Basketball sessions.