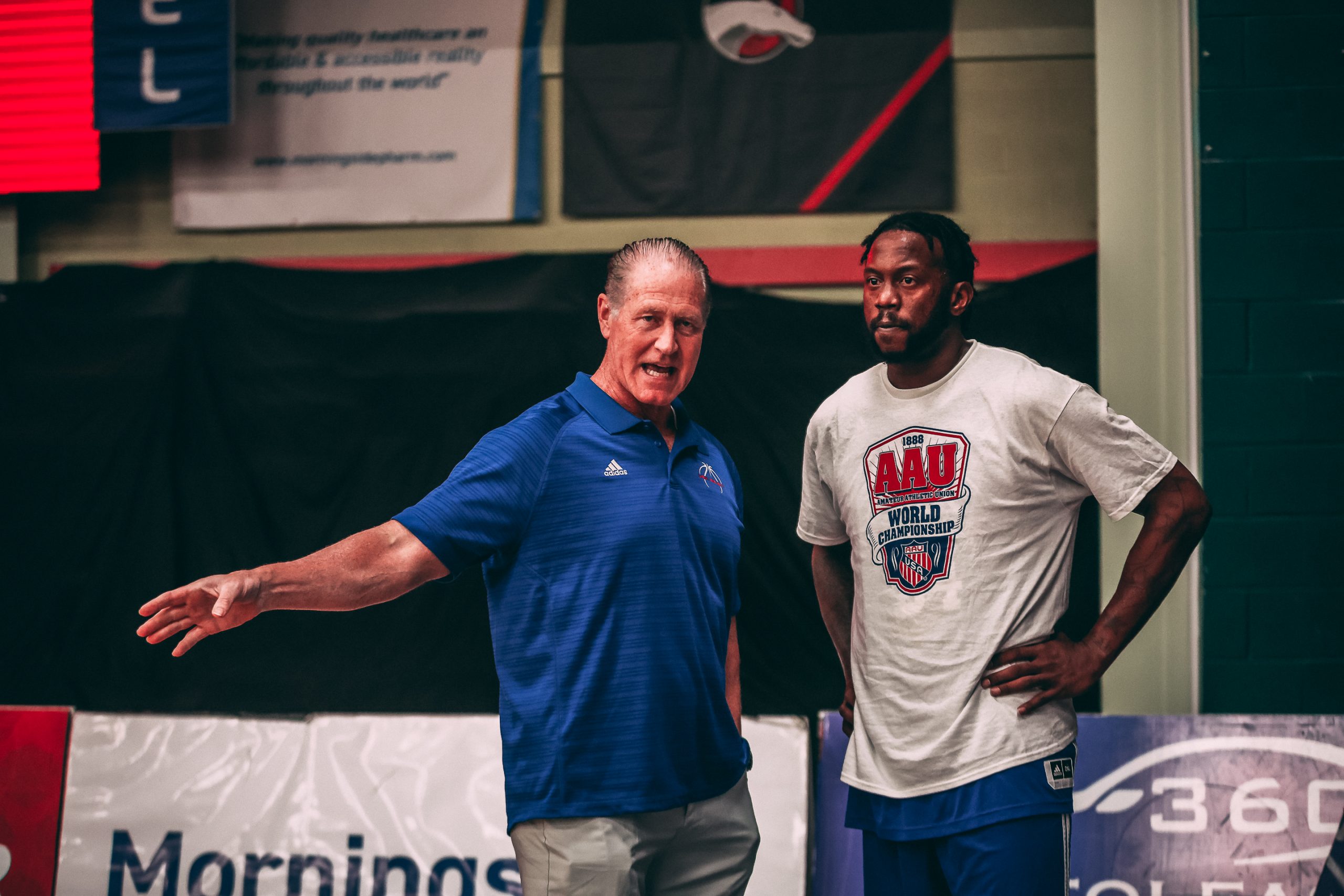 Riders Media - 5th September 2023
Sean Kilmartin on the success of USA Select
USA Select are in the midst of a gruelling European Tour. Over 22 days, they will play 19 games of basketball, on a tour spanning four countries and 18 cities.
The team is made up of rookies straight out of college. For some, it's an opportunity to showcase their talents on the European stage, hoping to secure their first professional contract. For all, it's a life-changing life experience.
"It's brutal, but it's fun," explained Sean Kilmartin, Head Coach and General manager of USA Select.
"We don't frame this as a mental burden, we frame it as an opportunity. They have the chance at an experience that their friends may never receive."
Kilmartin has personally scheduled each and every camp. He directly organised in excess of 500 games with professional teams all over Europe. He has booked every hotel, flight, train, and bus ride for hundreds of players on tour.
He has personally spoken to each and every one of their players, and helped negotiate every contract for every player signed professionally.
"All the coaching staff have other careers, and the tour costs us money every year. It's completely self-funded. We take the cost of our trip, divide it by the amount of players, and that's how much we charge. The coaches pay their own way every year."
The coaching challenge alone is mammoth. With limited time, Kilmartin and his staff turn a brand new group of young men into a functional team, ready to take on professionals overseas.
And they only have 10 hours of training camp before flying them over the Atlantic. Every player undergoes an intense three-game training camp before the final squad is picked.
Top of the agenda when selecting the team is who will respect the programme's outstanding reputation. This is taken so seriously that Kilmartin sends coaches to eavesdrop around his camp to decipher who is the right fit for the tour.
"We have three or four people in plain clothes acting like they're on their phones, but they're listening to guys between games. How are they acting? How are they talking to their teammates? How are they talking about their teammates? We're doing character assessments throughout.
"If we think there are going to be issues, it's just not worth it to us. Our reputation is so much more valuable to us than that. We would never recommend someone to a club that we don't think will represent us and our values. During our camp, we take the screening process very seriously."
The process is such that in 25 years, USA Select has never sent a player home for behavioural issues. Every player selected for the tour is a representation of the exemplary standard USA Select sets.
It's a process that began in Leicester, at the start of Kilmartin's career.
"The Riders organisation is indirectly the lineage of our first USA select player 40 years ago. When I graduated college, I played in Great Britain. Ricky Pitts was my friend in college, who reached out to me and asked if I could help him play over here.
"I got him in touch with the Riders, and the rest is history. That was in 1987: Our first USA Select player was with the Riders."
USA Select has been a mainstay on the Riders' pre-season schedule for a number of years. It's a thriving relationship between the two organisations, with an immense amount of mutual respect.
"Leicester Riders, like so many other clubs in the UK, has been phenomenal for us over the decades, which is why I never miss the UK out on these tours," said Kilmartin, reflecting on the relationship between his programme and the club.
"People sometimes turned their noses up at British Basketball, but it's a great league, with great athletes and a great fanbase, and people are beginning to recognise that. The league has been better than people have given it credit for a decade. I've been saying that publicly for a long time." 
The time playing against professional organisations is invaluable to the USA Select team, as Kilmartin explained:
"Leicester are professionals on so many levels. They have a great youth infrastructure with Loughborough and Charnwood, whose programmes are first-class, and a top educational system through the University.
"Then you get to the club, and its vision in a sport that was always under the radar and never truly appreciated in the UK. The Riders have changed the way people look at basketball in the country. Their venue is the first of its kind, and it set the bar for the other clubs in the league.
"When my players can see all that, they see what professionalism looks like. They see how professionals put pride in their job, and their humility when they put their jerseys on for the fans.
"The Riders fanbase is amazing. The love and respect we get from those fans is humbling. They really get it."
The relationship between USA Select and the Riders has thrived in no small part thanks to Head Coach Rob Paternostro. Coach to coach, the respect Kilmartin has for Paternostro is evident.
"If there were a backgammon tournament or a thumb wrestling contest, he'd be competitive in that. That's what I respect about him. From the tip to the buzzer, he's your mortal enemy, but when the game is over, he's got your back.
"We always have a player or two that has what it takes, and Rob is always one of the first to make an email or a call or help these guys get a start. A word from him, one of the most respected coaches in the game, can change the trajectory of their lives."
And changing the trajectory of young people's lives has been the mission of USA Select for decades. They've had great success in doing it.
Two head coaches in the British Basketball League have come through the ranks of the programme: Sheffield's Atiba Lyons and Machester's Brian Semonian. They represent just a fraction of those who have gone on to enjoy successful careers.
"Sometimes people think they have to be high-level ballers to join the tour. This isn't the case. If you want the opportunity to play in high-level professional arenas and experience something new, there's a place for you here.
"From there, you can go be a good middle-school coach, a good father and a good person. That's where the real success of our programme lies. The most successful people from USA Select use the experience to close the playing chapter of their lives, and go on to do great things.
"We still get phone calls from guys that did our camp in the 90s telling us how we've impacted their lives. That's empowering. Now we have a history of helping young athletes, so that gives us a tangible, realistic opportunity for these players to build a career.
"A lot of these young men have never been coached at the level as Rob coaches the Riders. Our goal is to develop them along the way, whether they become professional or not. This experience will stay with them their whole lives"
As the Riders welcome USA Select through their doors once again, it will be an experience for the group that will stay with them for the rest of their lives.
---
Want to see USA Select in action?
Get tickets to our preseason home opener against USA Select here!