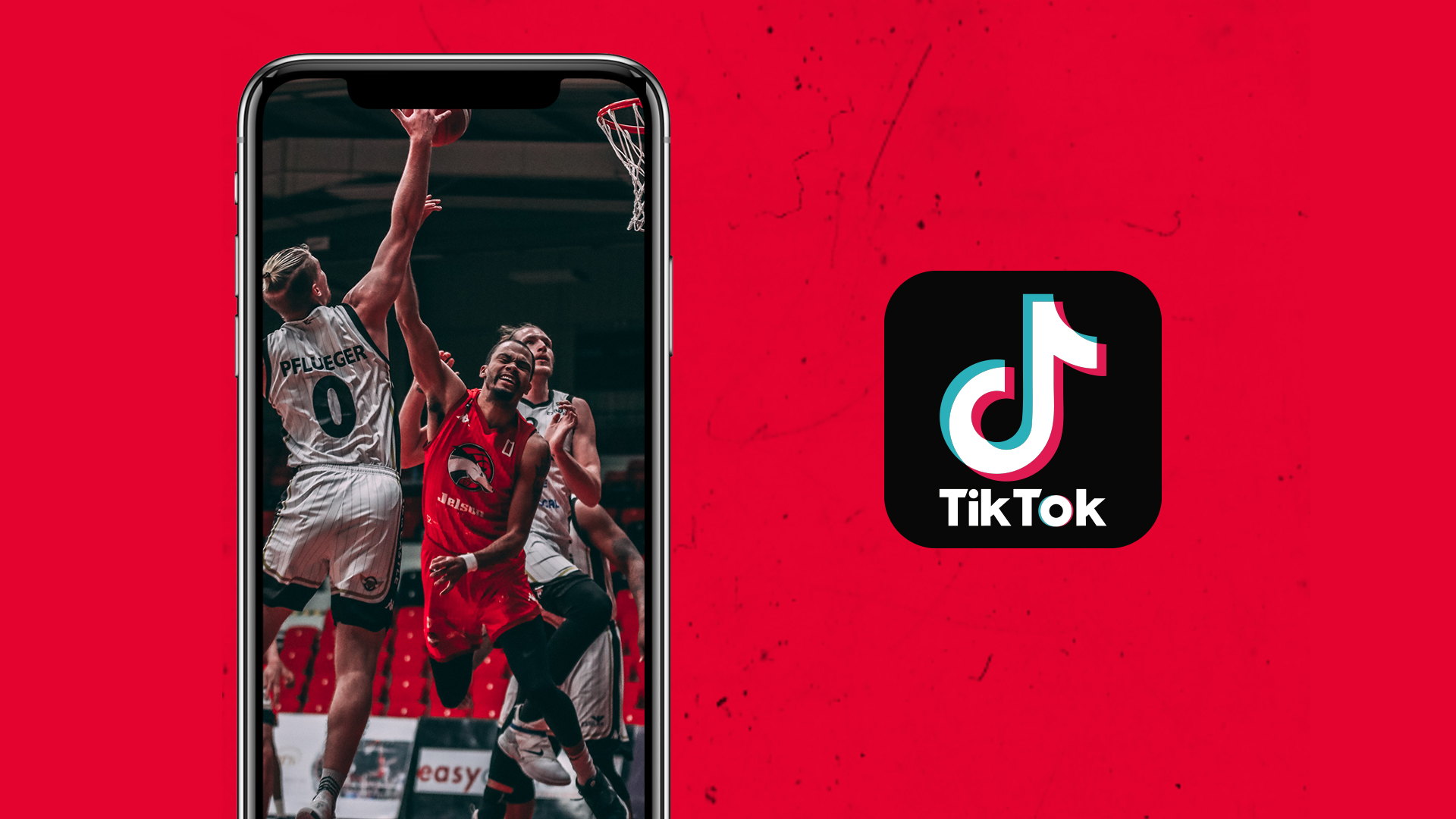 Riders Media - 16th January 2021
TikTok X BBL
TikTok has today partnered with the British Basketball League and Basketball England to launch the #BritishBasketball hashtag challenge and showcase the best of British basketball.
In what is the first ever basketball focused campaign on TikTok in the UK, the BBL and Basketball England are inviting basketball lovers to share their best basketball tricks, skills and content on TikTok. TikTok Creators will have access to exclusive behind-the-scenes content from professional clubs including Leicester Riders – @ridersbball.
"Our team have been using TikTok to share basketball content to a new audience and we've been encouraged to see it getting a great response," said Basketball England Marketing and Communications director Anthony Jepson.
"We're excited to be working with TikTok to showcase #BritishBasketball and the talent in the BBL to people not only in the UK but across the world. From the hustle of training to the thrill of gameday, TikTok allows us and our clubs a unique and direct way to share with our fans and communities. We've also loved seeing great basketball content shared by fans and creators from the basketball community and cannot wait to see what they share on the hashtag to celebrate the sport we love!," said Selina Conroy, British Basketball League's Head of Communications
Professional players including Jamell Anderson, William Lee, Geno Crandall, Conner Washington, Aaron Falzon, and Corey Johnson are also on the platform and all set to be giving an insight into what it's like being a pro basketball player in the UK.
"We're seeing great videos being shared by fans, content-makers and teams across the sport and would encourage everyone who loves the game in Britain, whether your thing is NBL, BBL, the national teams or up-and-coming young talent, to use the hashtag to celebrate it," Jepson said.
With more than 31 billion video views, #basketball has cemented itself as one of the most popular sports on TikTok and #BritishBasketball is on the rise with numerous clubs from the BBL joining the platform.
Do you love basketball and want to show off your best slam dunks? Join in the fun and post your videos on #BritishBasketball.