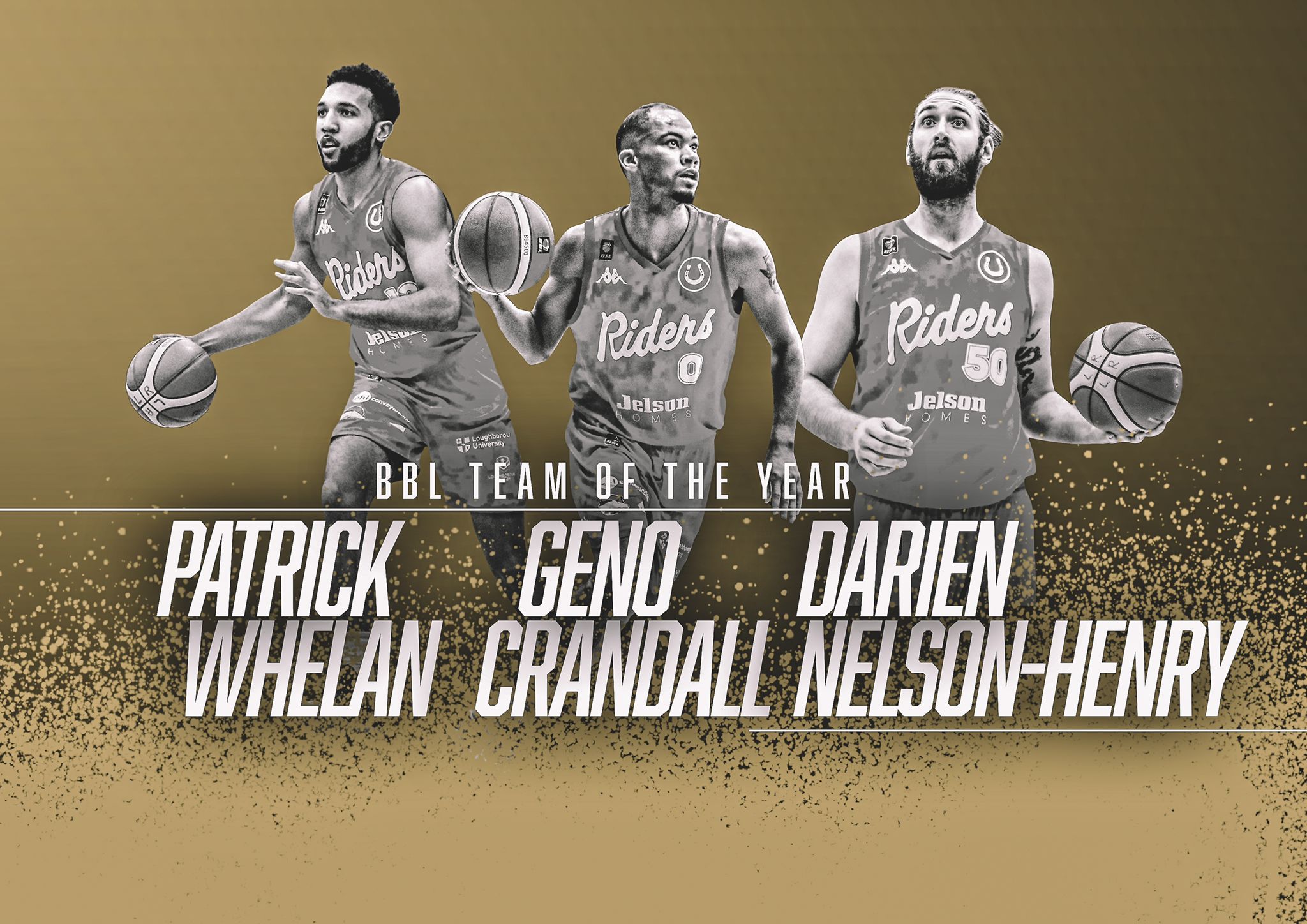 Riders Media - 12th May 2022
Three Riders named to BBL Team of the Year!
Geno Crandall, Darien Nelson-Henry and Patrick Whelan have been named to the Molten BBL Team of the Year! The trio led the Riders to a title-winning season, all playing pivotal roles in their success. 
Crandall finished the season averaging 13.1 points and 6.8 assists, his assist tally ranking in the top five in the BBL. The Gonzaga graduate also ranked second in +/- and top 10 in steals, as his efforts showed up all over the box score.
One of the league's elite snipers, Whelan was the second-ranked three-point shooter in the BBL, shooting 48% from the field. He also led the Riders in scoring on the year, averaging 15.3 points per game.
Nelson-Henry averaged an index rating of 28.8 this season, ranking second in the league. The Riders' captain was an efficient force down low, leading the team to the title by a franchise-record margin with 12 points and 5.6 rebounds a game.