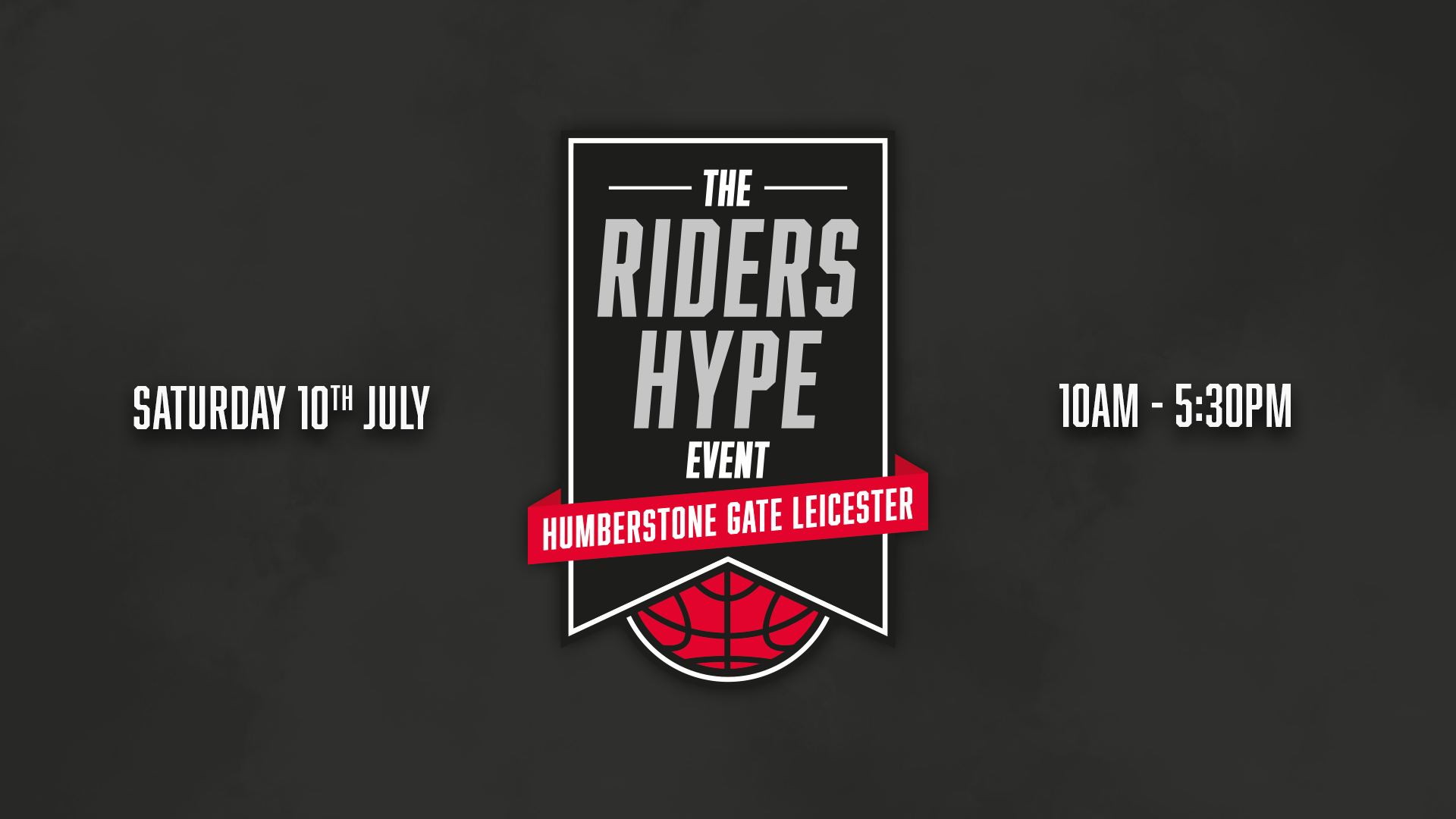 Riders Media - 2nd July 2021
The Riders HYPE Event 2021
Leicester Riders are bringing you a fun filled family event in partnership with Leicester based and worldwide stocked clothing brand HYPE in partnership with Basketball England and Leicester City Council. The event will take place at Humberstone Gate next Saturday 10th July, starting at 10am and finishing at 5:30pm.
Throughout the day, Leicester Riders Foundation players of all ages will be showcasing their talent on the purpose-built basketball court, situated in the City Centre. There will also be an opportunity for the general public to try some basketball, win prizes and learn some freestyle basketball skills from professionals Tarryn Algar and Laszlo Puskas. From 4-5pm a celebrity 3v3 tournament will take place, with representatives from Leicester Riders and other Leicester based sports clubs and local media personnel taking part. The day will be concluded with a special feature of a dunk contest with UK Dunk Champion Joel Henry at 5pm.
Alongside the basketball court will be an activity zone, consisting of various activities led by Leicester Riders, Leicester City in the Community and much more! The Riders will be bringing along the British Basketball League trophy that they won this season, as well as the Women's British Basketball League Cup that the team won for the first time ever.
A full schedule is below!