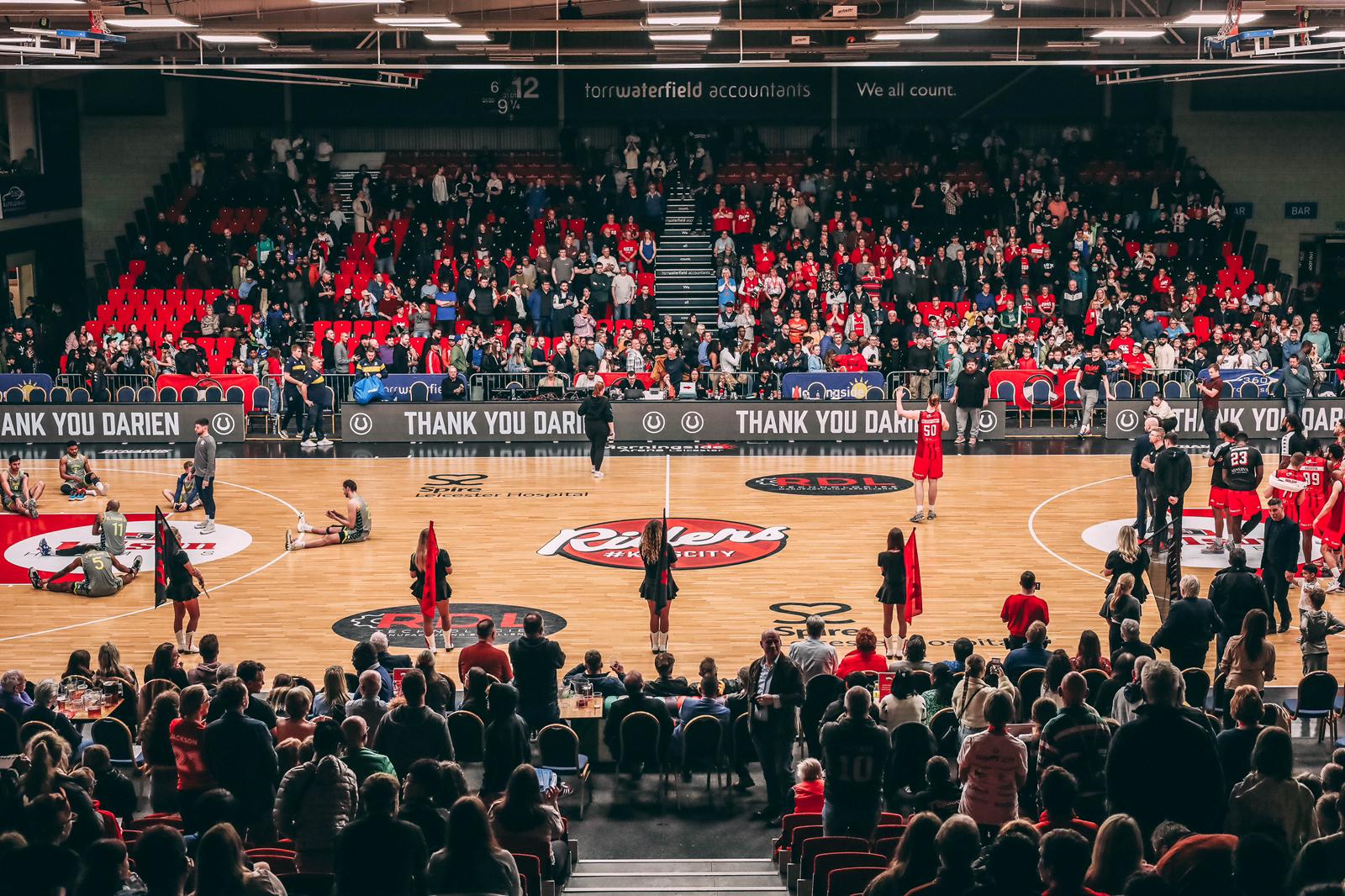 Riders Media - 22nd April 2023
Thank you, Darien!
Darien Nelson-Henry has announced that he will retire from professional basketball following the 2022/23 season.
In three and a half seasons, the Riders' captain led the club to four pieces of silverware, including a treble last year. He was named to the BBL Team of the Year in 2021 and 2022, following back-to-back league titles.
Nelson-Henry played seven professional seasons after a four-year college career at the University of Pennsylvania. He led Penn in scoring, rebounding and blocks as a senior on his way to an All-Ivy second-team selection.
He led Lake Washington to their best-ever state tournament finish in high school. His successes earned him State 3A Player of the Year and King County MVP to cap off a lucrative senior year.
"As you can all imagine, a lot of thought has gone into my decision to retire after this season," said Nelson-Henry. "Although my love for the game has not diminished, my priorities have changed, pushing me to seek new challenges.
"I am so very appreciative for the opportunities that the Riders have offered me – not only with playing basketball, but also setting me up for a future beyond the arena. As a player and captain, it has been my pleasure to be a part of the Riders family.
"The staff, the fans, the sponsors, and the community have truly made this a home away from home, and I cannot express my ultimate gratitude enough. Unfortunately, we have not won anything yet this season, but there is still one more on the table!
"Despite that, the success I have shared with my teammates, coaches, and the entirety of Leicester comprise memories that will last my lifetime. Thank you all for everything, and go Riders!"
Head coach Rob Paternostro said: "Darien has not only been a great player for our club but a wonderful ambassador who has made an impact throughout the Leicester community.
"I have really enjoyed working with Darien. His talent, intelligence, and team-first attitude have been a driving force for all our success."
Managing Director Russell Levenston commented:

"Darien has been a fantastic ambassador for all things Riders basketball. A great player on the court and a tremendous figurehead for us off it."
"He has represented our club amazingly well and we will miss having him here next season. We wish him all the best for the future and look forward to Darien leading us in the Playoffs this season."
The club wishes Darien every success in all of his future endeavours. He retires as an integral part of the club's history, and will forever remain part of the Riders family.