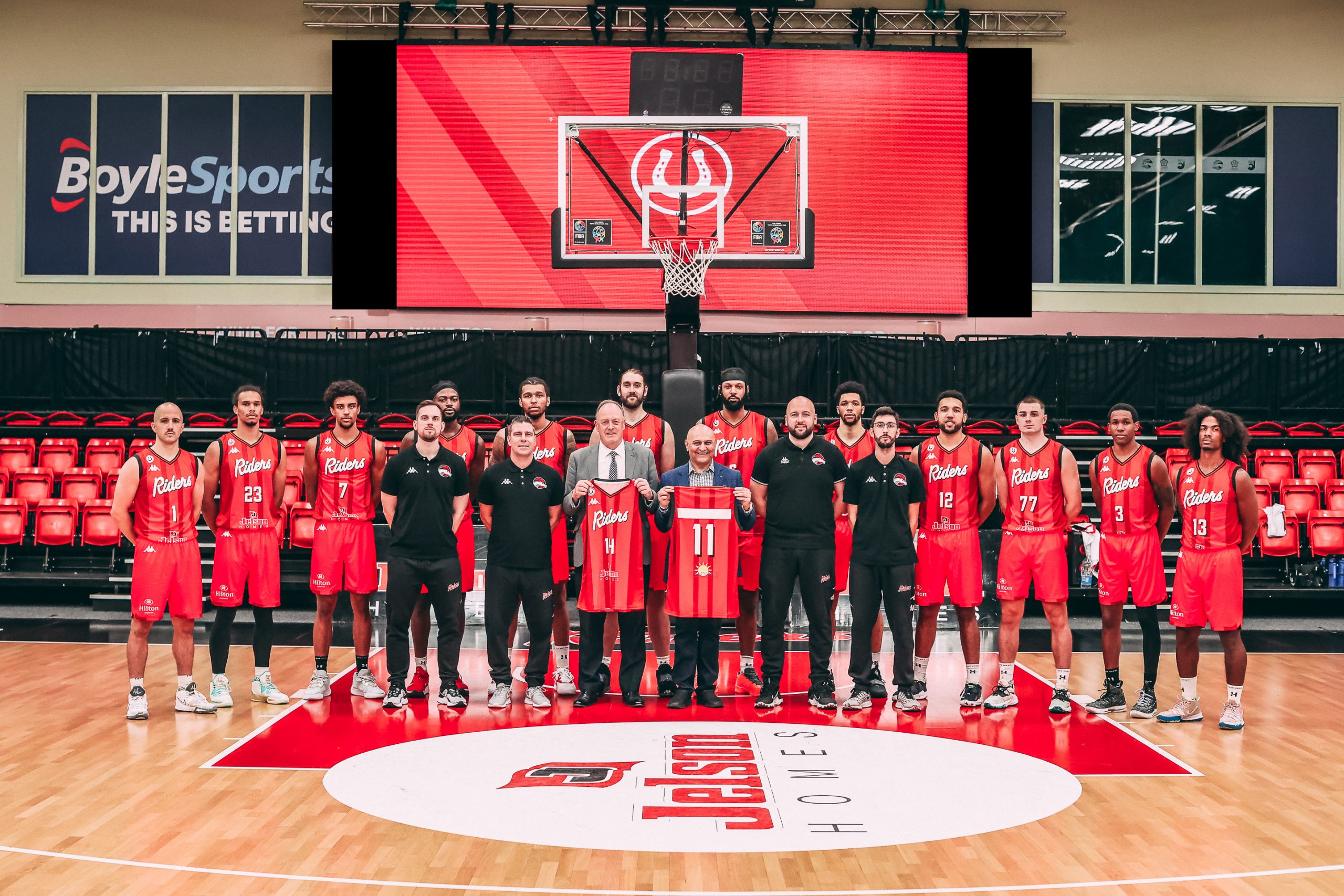 Riders Media - 21st September 2022
Sponsors support Riders in Europe
On the day of our return to European competition, Leicester Riders have highlighted the fantastic support it has received from sponsors for its BCL Campaign, Jelson Homes, Morningside Pharmaceuticals, Lumbers Jewellers and Hilton Leicester.
"Over my time as MD of Leicester, Jelson Homes have been a critical sponsor in support of this club. We have been on a journey with Robert and the Jelson team and we are so thankful for all they do for us."
"They have been a major part of our success over the last 15 years and we are thrilled to have them on board as we compete in the Basketball Champions League."
"Morningside Pharmaceuticals, Lumbers Jewellers and Hilton Leicester, are three names that the Leicester fans will know well. Morningside have played a huge role since becoming the Arena's naming rights sponsor, we are tremendously grateful that this has expanded to support our team."
"Lumbers Jewellers have been a supporter of our club for many years, and we are delighted to have them on board again for this European adventure."
"Hilton Leicester, have come on board this season and again are crucial for us to be able to host these high-level teams at the very best of hotel complexes."
"All our sponsors have made this European adventure possible."
Managing Director of Jelson Homes, Robert Jelly commented:
"To see the Riders play in Europe again is fantastic for the community of Leicester but also British Basketball as a whole. We are so happy to support the club over the last 15 years and look forward to seeing the club progress."
Dr Nik Kotecha OBE DL, Chairman of Morningside Pharmaceuticals, said:
"As the named partner of the Morningside Arena, Leicester, we're very proud of the huge success of the Leicester Riders, who call the venue their home.
"The Riders' six British Basketball League titles have really put Leicester and the Morningside Arena on the map, so it's great to also see them competing against the best teams in Europe, as part of this prestigious international basketball tournament.
"From everyone at Morningside Pharmaceuticals, we would like to wish the Team the best of fortune in the European Champions League qualifiers and beyond."
Managing Director of Lumbers, Dominic Gomersall commented:
"We are delighted and proud to have helped the most successful British Basketball in their quest for European recognition. At a time that patriotic thoughts are at a high – Riders will work hard to wave the Union Jack successfully in this hard fought and ultra-competitive league."
Director at Valary Hotels, Rajiv Nathwani, owners of Hilton Leicester commented:
"It is a pleasure to support basketball in Leicester and to see The Riders competing in European competition. I wish the team the very best for the upcoming qualifiers and look forward to being a small part of the continuing success on and off the court."
Tonight's game against Voluntari will be streamed LIVE on the BBL's Youtube Channel at 5pm (UK time).