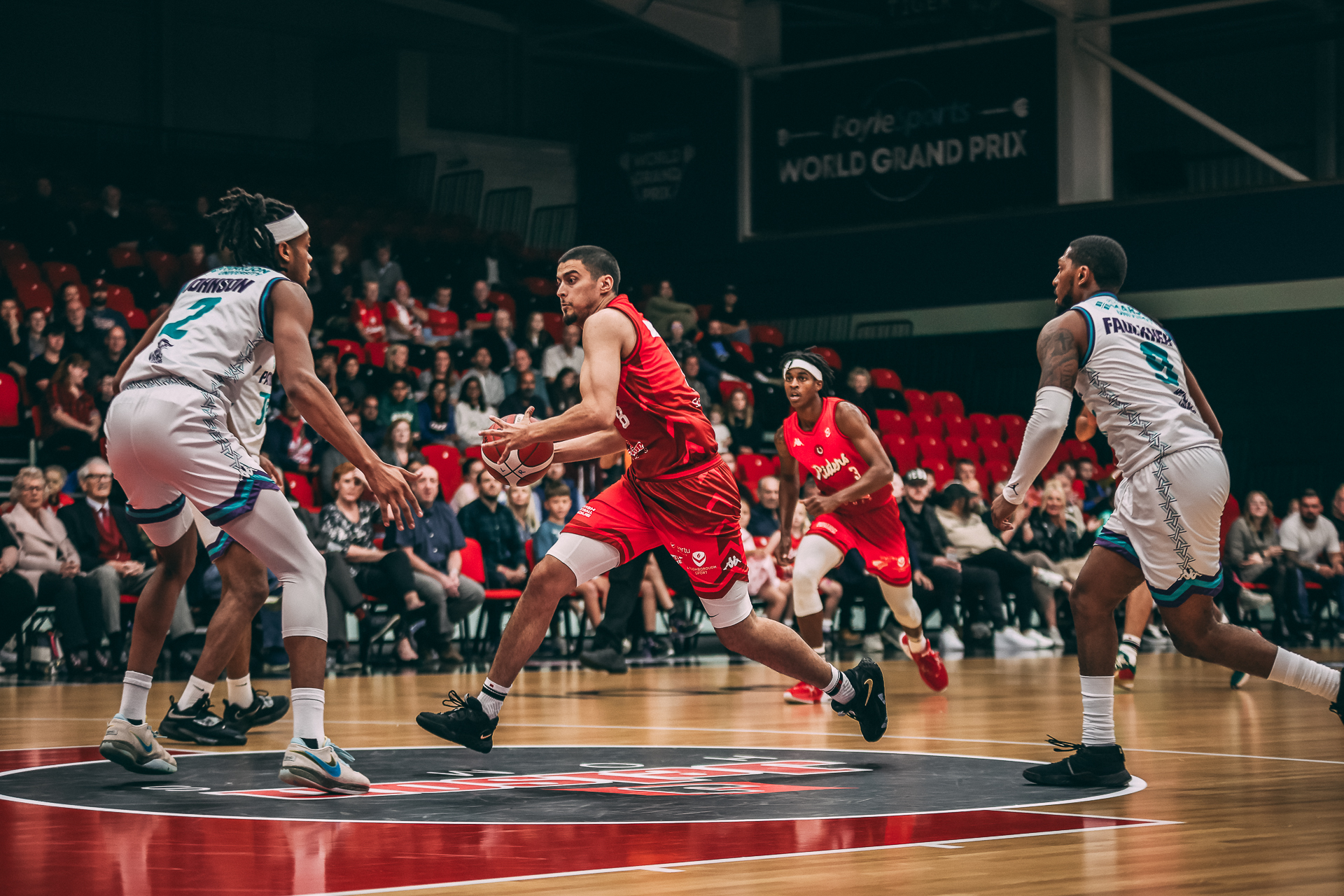 Riders Media - 1st October 2023
Riders review: September summary
With the first month of British Basketball League action in the books, we take a look back at September's action…
Story of September
After the disappointment of an opening night loss to the Cheshire Phoenix, the Riders responded with back-to-back wins against the Plymouth City Patriots and the Bristol Flyers.
A comeback against Plymouth got them on the board, as the newly formed team seemed to click into rhythm midway through the third quarter.
They took that form into the Flyers game, exploding out to a 37-10 lead after a quarter. They fended off a Bristol fightback with a red-hot second half, shooting 46% from three in the game to start the season 2-1.
"We wanted to come out from the jump and put in a full game at a high-level," said Xavier Pinson, who was named Wok 68 Player of the Game against Bristol.
"We've got to keep building, and take steps forward from here."
September in stats
Through three games, the Riders' offence has established itself as one of the best in the League. Their 88.7 points per game, 50.6% field goal shooting and 39.1% three-point shooting rank second in each category.
Ball movement and playmaking have led to the scoring success. Leicester averaged 18.7 assists, third in the League, led by Pinson's six per game. Pinson ranks as British Basketball's second-leading assist maker following his nine against Bristol.
The Riders get contributions all the way down the roster, with nine scorers contributing over 7.5 points per game. Michigan-born guard Jaren Holmes is leading the way with 14 points per outing, finding success through consistency with double-scoring performances in all three fixtures.
---
Want to see the Riders in action?