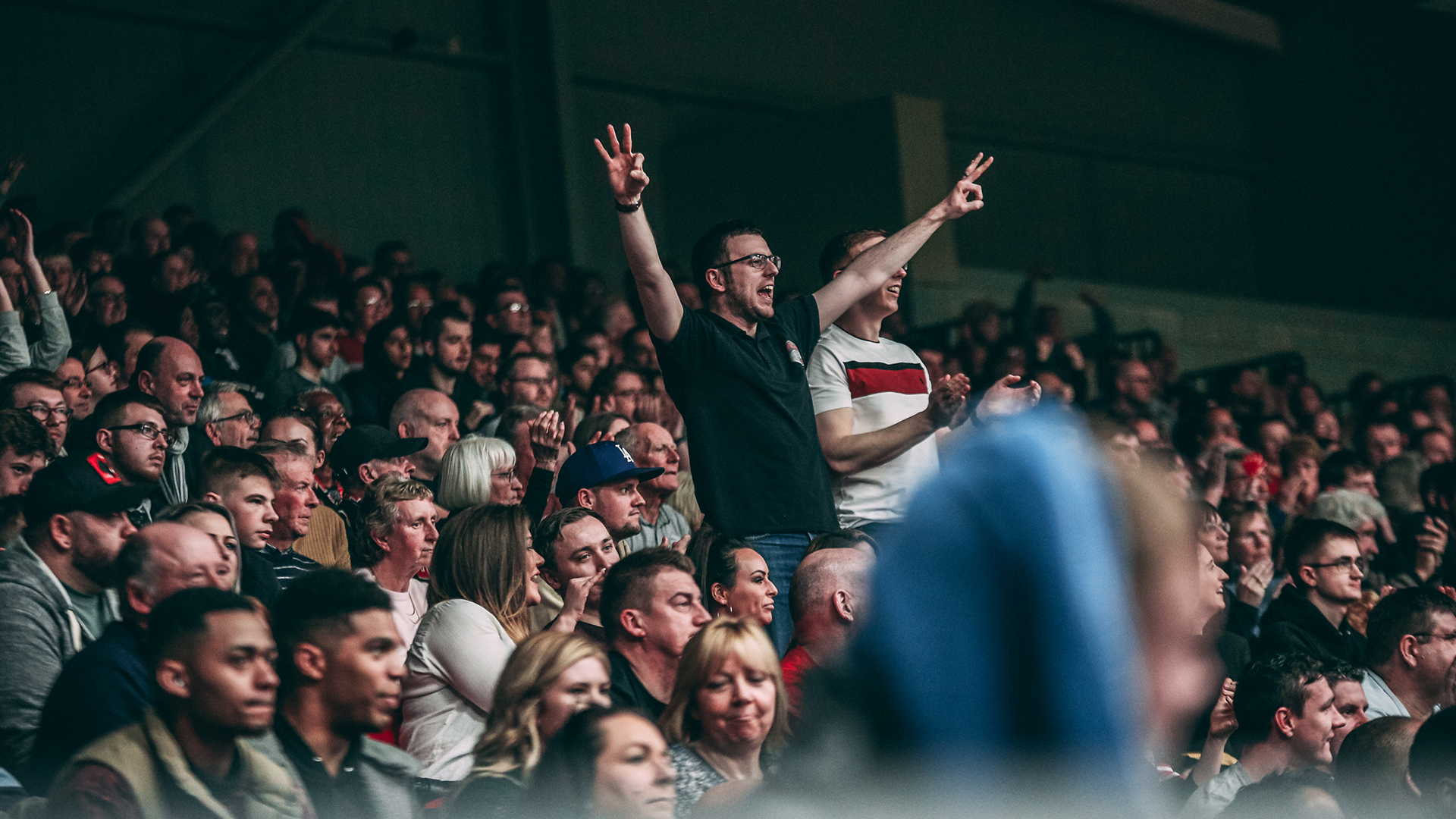 Riders Media - 19th July 2021
Season tickets now on open sale!
Season tickets for the 2021-22 BBL campaign are now on open sale!
Secure your chosen seat at all Leicester Riders BBL Championship, Trophy and Cup home games for the 2021/22 BBL season!
After winning the league title last season in a challenging year we are delighted to be welcoming you back for the new campaign, we have missed you all. BBL Coach of the Year Coach Rob Paternostro has been busy putting together an exciting squad including securing the services of league MVP Geno Crandall, fan favourite Conner Washington and the high-flying William Lee.
Off the court we have been working hard to modify and alter procedures to make the Morningside Arena a COVID secure venue.
There will be no change to prices of season tickets for the 2021/22 season and we are very keen to have you all back. Those of you who renewed in the 2020/21 season will receive a gift voucher for the full value to allow you to secure your 2021/22 season ticket on a complimentary basis.
We will also provide you exclusive offers during the season both with any Riders or Arena purchases for your support in 2020/21 and for the games missed due to COVID in 2019/20 season.
Season ticket holders from 2019/20 season who did not renew for 2020/21 we would like to make that up to you, so our 2019/20 season ticket holders will receive a voucher providing a 20% discount towards a 2021/22 season ticket.
Season ticket holders are entitled to priority access on tickets at all of our other events, including pre-season, playoffs and major finals; as well as occasional exclusive offers to other events held at the Morningside Arena.
The season ticket means that you save money every game compared with full concessionary prices while guaranteeing your chosen view of the action at Morningside Arena.
Adult season tickets are priced at £270, child (U16) £50 and concession £195.
Click here to pick your seat and purchase your season ticket.
If you have any other questions please email [email protected] or call 0116 326 9700.