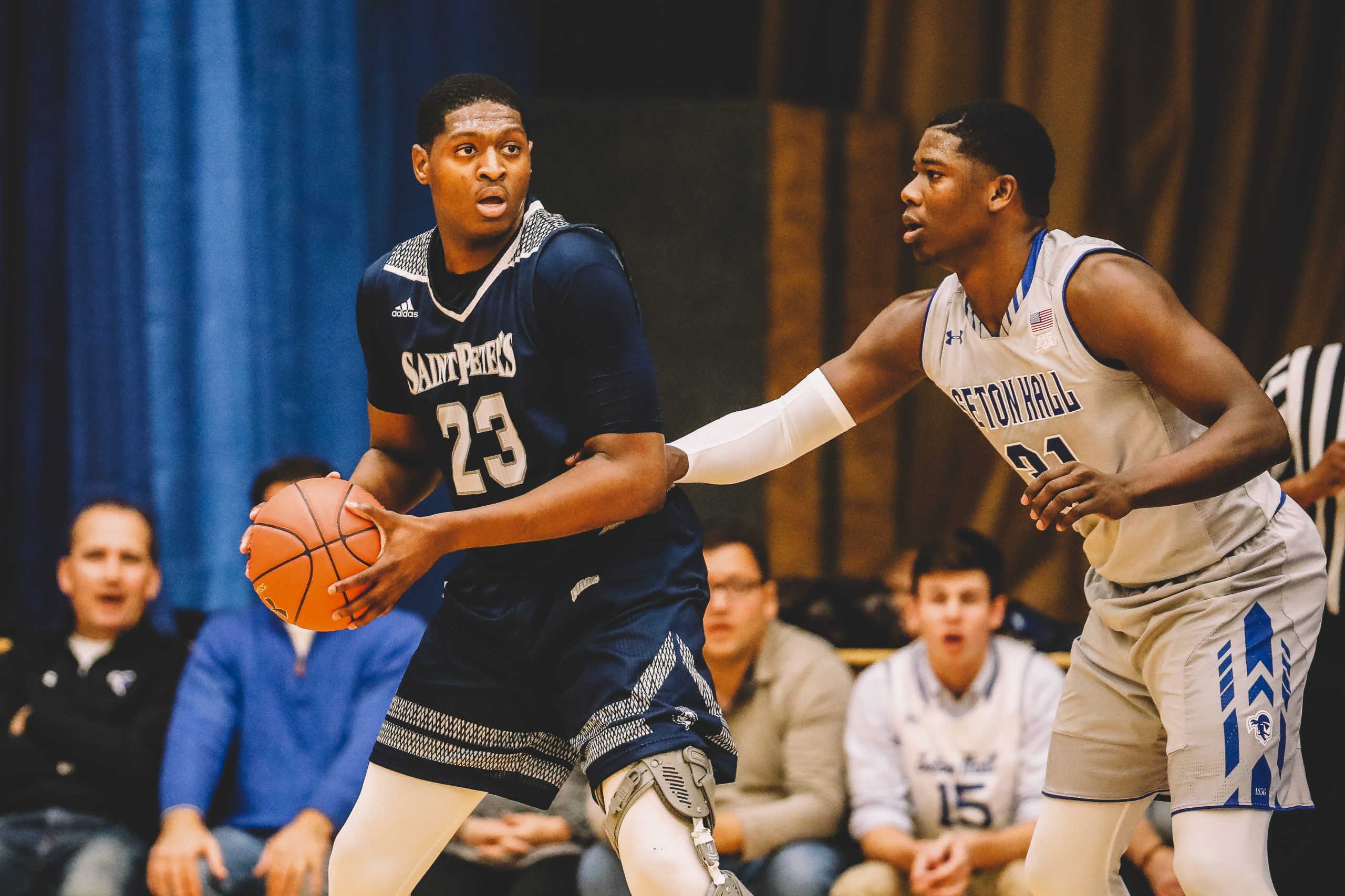 Riders Media - 20th June 2023
Samuel Idowu: Top Performances
Riders' new man Samuel Idowu is a three-year professional, with experience playing in the NCAA D1 and across Europe.
The 6'8″ big man brings size and physicality on both ends to the Riders' frontcourt, capable of going off for big games on any given night.
We take a look at some of the biggest performances in his college and professional career.
December 12, 2020 vs Svenborg Rabbits: Dominating the paint for the win
In a midseason game against Svendborg, Danish outfit FOG Naestved needed every point of Idowu's monster performance in the paint to see out a hard-fought victory.
In only 25 minutes he put up 24 points and 13 rebounds, shooting a dominant 72% from the field. Naestved entered the game big underdogs, but Iwodu led the team to an upset 86-83 road win.
The big man put in a two-way scoring effort, adding two steals and a block to the box score.
It was one of nine games Iwodu led his side in scoring on the year and his second-biggest scoring tally of the season.
February 19, 2021 vs Randers Cimbria: Idowu catches fire from deep
His highest-scoring performance in his season with Naestved came just a few months later. Idowu went off for 25 points and nine rebounds in 27 minutes, beating Cimbria 83-78.
In yet another efficient showing, Iwodu shot 76.9% from the field, showing his range to go 4-5 from three. His performance led Naestved to a statement win against the eventual league winners.
On defence, the New York native recorded yet another block and a steal, making his presence known on both ends.
During the season, Idowu led the team to a 16-4 record, just a win behind the top spot in the regular season standings. Performances like this went a long way to establishing themselves as a contender.
November 2, 2019 vs Den Helder Suns: Career-high scoring night
Just months into his post-college career, Idowu announced himself on the professional stage with a career-high 30-point performance against Den Helder. He went off for 30 points and 11 rebounds for Dutch side Aris Leeuwarden in just his eighth game as a pro.
The game resulted in a 74-63 loss, but Idowu's game-leading effort showed his ability to put the scoring load on his back and dominate. He hit the ground running with Leeuwarden, leading the team's scoring in seven of their first eight games.
Idowu got his points in only 33 minutes, shooting 12-20 from the field. He would go on to be his team's second-leading scorer in his rookie year, averaging 16.1 points and 7.5 rebounds.
January 31 2019 vs Rider University: Idowu writes his name in college history
Idowu was a defensive force in college, and the record books show as much. He became just the fourth player in St Peter's history to surpass 100 career blocks. And he did it in style.
Playing against the Rider Broncs, Idowu swatted a monster six shots to get over the century mark. The game remains his career high in blocks for the rim-protecting savant, establishing himself as a top defensive prospect.
Idowu averaged 1.8 blocks per game as a senior with the Peacocks, leading the team with 59 on the season.
December 4, 2019 vs Leiden: Career high on the glass 
Idowu grabbed his career-high in rebounds as a rookie for Leeuwarden. He went off for 18 points and 14 rebounds, outmuscling Leiden for a huge 10 offensive boards.
The second-possesions Idowu earned his side kept them in the game, but they ultimately fell 73-62.
Idowu averaged a block per game that season, by far the most on the Leeuwarden roster. His shot-blocking has become a staple of his game. The towering forward has averaged at least a block a game for the last six seasons.
The former GB u20 will look to bring his interior defence to the Riders roster this season.