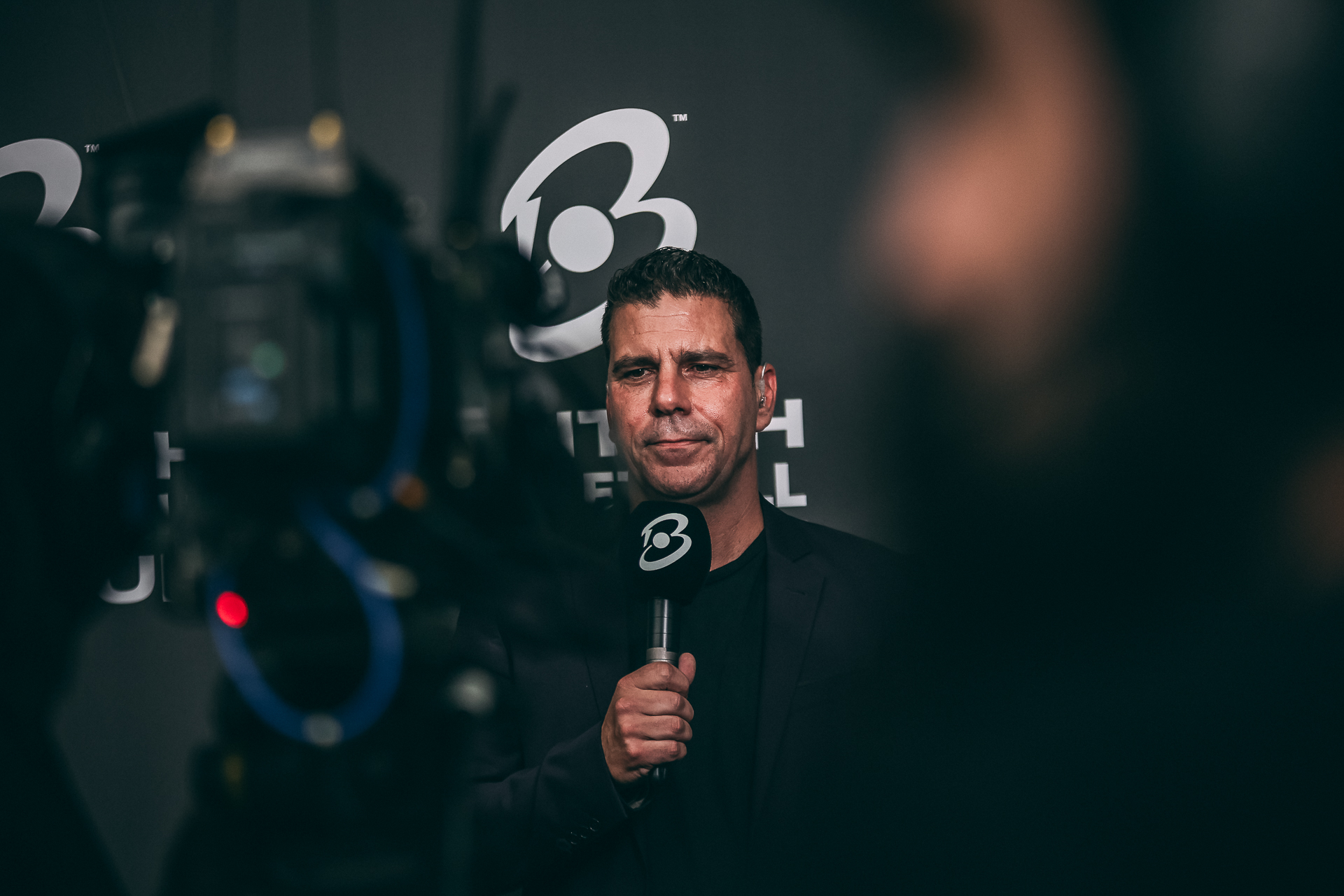 Riders Media - 18th September 2023
Rob Paternostro: "We have to be able to bounce back after a tough defeat"
The Riders started 0-1 for the 2023-24 season, falling to the visiting Cheshire Phoenix 110-86.
Following his second opening night loss in 16 seasons as Leicester Riders head coach, Rob Paternostro made clear the areas for improvement.
"They beat us up on the glass. That was the main issue we had. They got every second chance point. For me, that and the points-off turnovers were the most disappointing stats. Those are free points in a lot of ways," said Paternostro postgame.
The Phoenix grabbed 21 offensive rebounds to the Riders' seven, leading to 18 second-chance points. Leicester's 20 turnovers led to 24 points for the visitors too.
Cheshire were also lights out from behind the arc all night long. They made 18 on 46% shooting, with big man Skyler White going 7-14 from three, not attempting a two all game.
"Their three ball was going in like crazy. We really struggled to defend them on the three-point line: they were unconscious from out there. We knew they were a three-point shooting team going in, and when they're shooting the ball like they did, it will be a long night."
The Riders' roster featured six rookies playing in their first professional game. Despite their youth, Paternostro made no excuses for them.
"It's not about your age, it's about making the right plays. We're still a new group that has to learn different things, but when you give the ball away, it has nothing to do with how old you are."
Leicester cast their attention to the Plymouth City Patriots, who they face on Friday. They'll need to iron out the creases quickly to avoid an 0-2 start.
"We have to challenge ourselves to come out on Friday and play way better. We ran into a team that played great tonight, so I tip my hat to them, but we have to find a way to improve in these areas. If we don't, no matter who you're playing, you'll face a similar result.
"We have to get out on the practice floor and keep our heads up. We'll figure it out. We have to be able to bounce back after a tough defeat, so we'll see what they can do this Friday."
---
Get tickets to the Riders' Friday night fixture against Plymouth City Patriots!