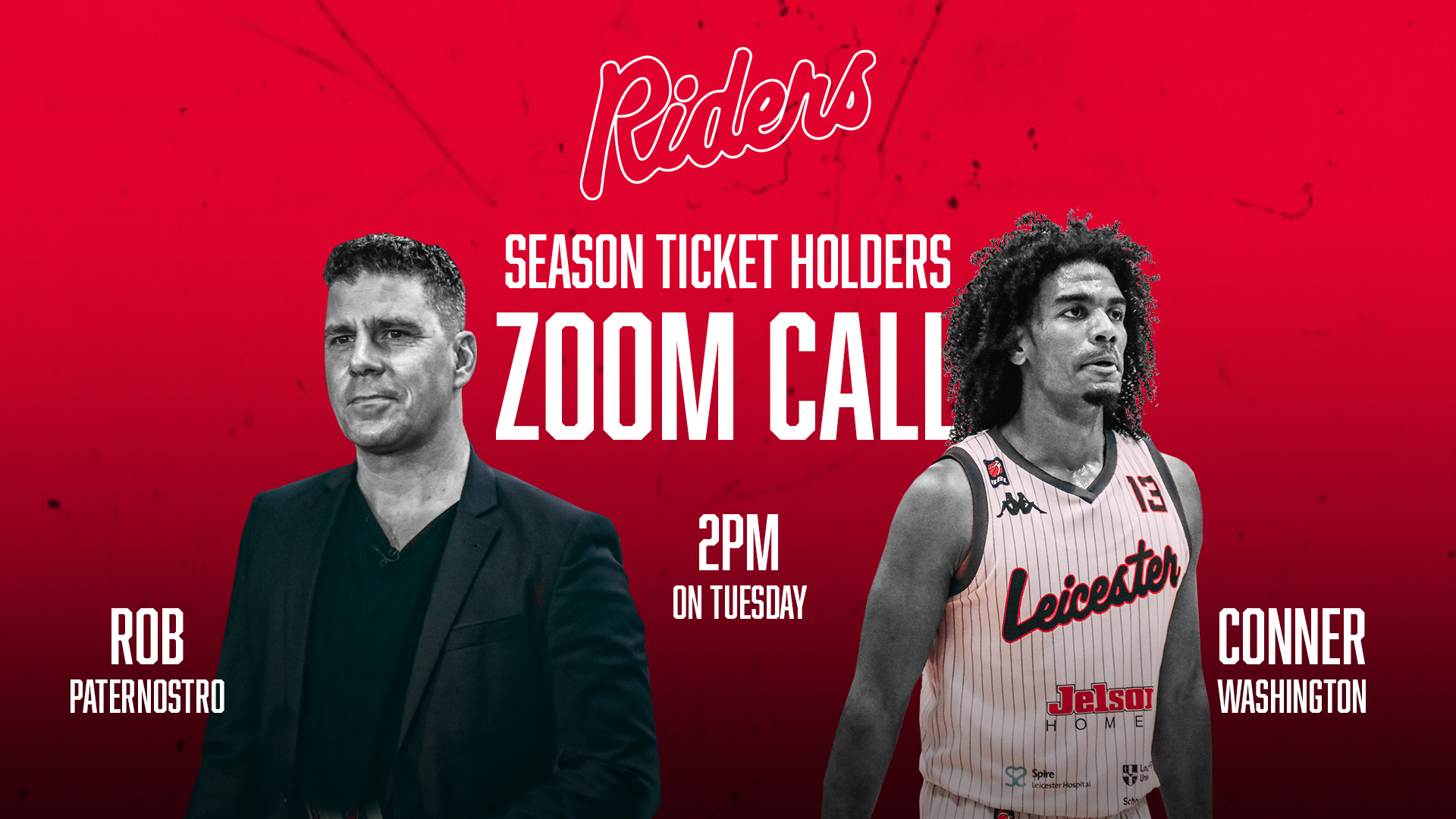 Riders Media - 22nd January 2021
Rob & Conner on Zoom Call
We have a special treat for Riders supporters this Tuesday afternoon (26th Jan 2021)!
The club really value our supporters and know it's not been an easy time for anyone. So how about a catch-up with two of your favourites!!!
Coach Rob Paternostro and GB guard Conner Washington are inviting all Season Ticket holders from the last two seasons to join them on a Zoom Call at 2pm this coming Tuesday.
It's a unique opportunity to chat with Rob & Conner for an update on the season, all things Riders and a chance to ask them some questions in a Q&A session.
If you'd like to join us – simply email [email protected], we'll also be emailing everyone with a Zoom link!