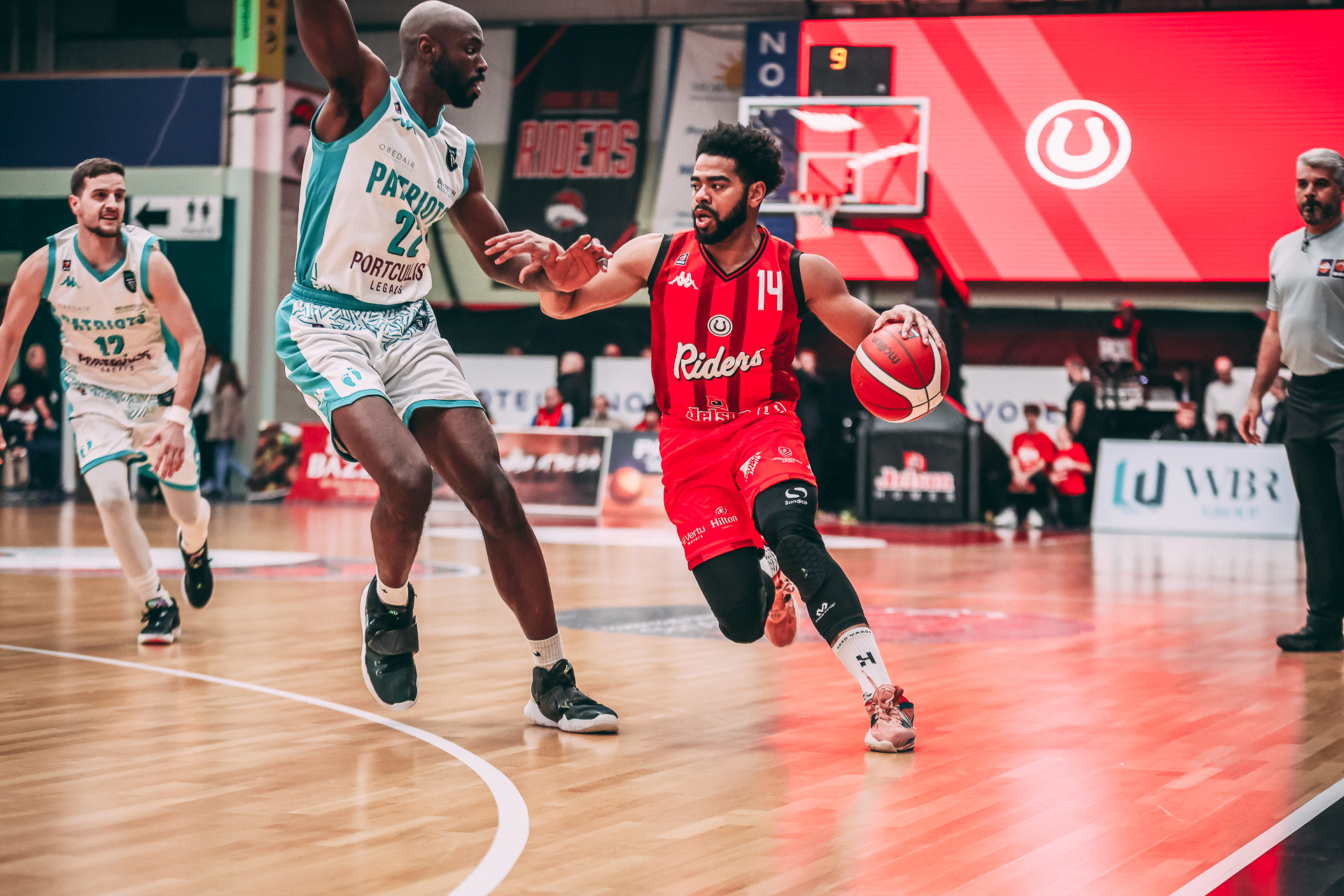 Riders Media - 28th March 2023
Riders win in the clutch
The Riders saw out a clutch win, beating the Plymouth City Patriots 92-89. Marc Loving led the team with 24 points, and came up with a clutch block to seal the game.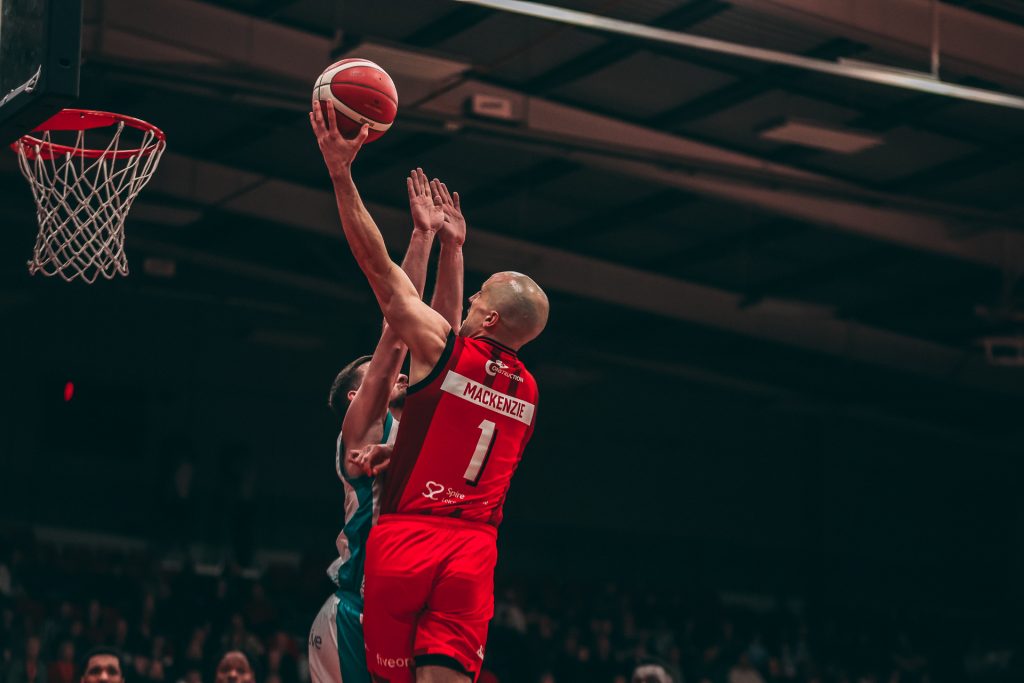 Loving scored eight points in the fourth, taking over when it mattered most. He was backed up by 23 points from Kimbal Mackenzie, who knocked down his late free throws to put the Riders up three with seconds left.
The Patriots made big shots late in the shot clock to stay in it. Former Rider Rashad Hassan put up 21 points in their effort, going 9-14 from the field.
The Riders stamped their authority on the game early. The Riders hit three triples in a minute before Jackson scored five straight to build a lead.
It was an eight-point lead by the end of the first. Marc Loving had eight points, hitting two of the team's five threes in the quarter.
The threes kept falling in the second. Kimbal Mackenzie got the action back underway with a three from the corner to make it a double-digit lead.
The Riders maintained a lead by the half, but the Patriots went on a 5-0 run to end it, cutting the lead to seven. Mackenzie scored 10 in the first half, scoring and playmaking, dishing three assists.
The visitors continued their run to start the second half. But after Isa Brandon made it a four-point game after two minutes, Loving scored eight quick points to stall their progress, draining two threes.
The lead was seven going into the fourth, the game in the balance.
The Patriots started hot in the quarter, as Ty Gadsden cut it to three with a layup. They tied the game up four minutes in the quarter with another layup by Gadsen, finding joy attacking the rim.
The clutch was a back-and-forth affair. Both sides traded big shots, as Loving scored eight, including two threes to edge the Riders ahead. But the Patriots found responses from deep, and the game came down to the wire.
Loving's three with a minute left gave the Riders a one-point advantage and Jubril Adekoya's momentous block on Hassan meant Mackenzie's subsequent free throws made the lead three.
On the final possession, Loivng blocked Elvisi Dusha's three to end it, winning it for Leicester.
The Riders play the second of a three-game week on Friday, taking on the Bristol Flyers. Tickets are selling quickly.