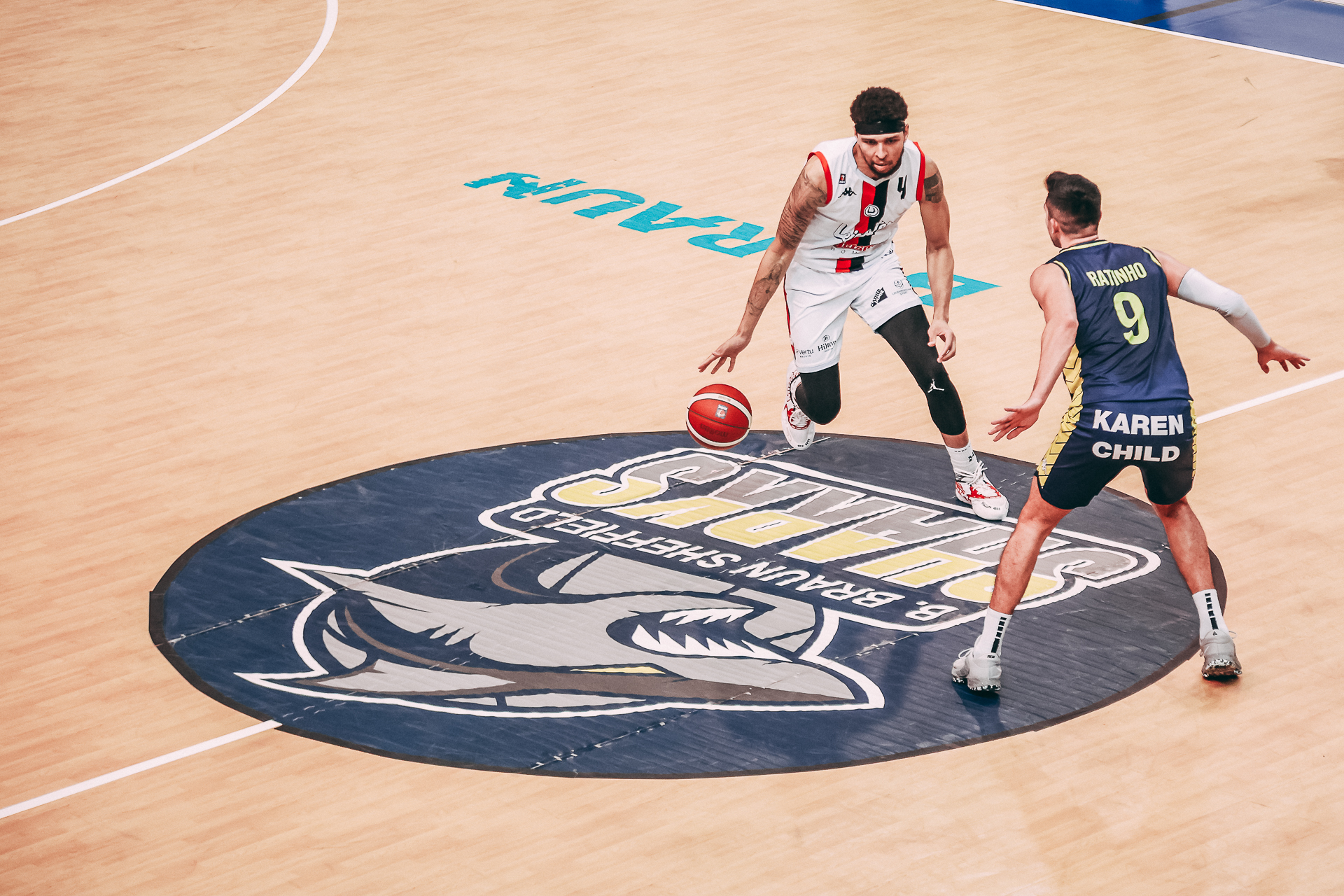 Riders Media - 28th April 2023
Riders take lead into second leg
The Riders take a nine-point advantage into the BBL Playoff quarter-final second leg, beating the Sheffield Sharks 79-70 on the road.
Kimbal Mackenzie led the game off the bench with 19 points, going 11-11 from the foul line. He was backed by Marc Loving's 18 points and 11 rebounds, the Ohio-born forward dominated the glass for a double-double.
Leicester outrebounded the Sharks 46 to 30 in the game, playing with intensity and physicality inside. But Sheffield remains in the tie going back to Leicester, in part thanks to the Riders shooting 6-25 from three.
Bennet Koch led the Sharks with 17 points and five assists. Their defence in the second half saw them climb back into the game after falling down big early in the third quarter.
The Riders exploded to an early lead. A hot 3-6 start from three made it 17-9 in their favour after seven minutes, as Loving's triple forced a Sharks timeout.
Kimbal Mackenzie's free throws concluded a dominant Riders first quarter, putting the visitors up 28-17.
Leicester maintained their lead through to the half. They built the lead to as much as 18 after Carrington Love battled for an offensive board and laid in a two.
The Sharks fought back to cut it to 10 going into the locker rooms, the run started by back-to-back dunks from Saeed Nelson and Kipper Nichols.
Sheffield came storming back in the second half, Jalon Pipkins making it a one-possession game with an and-one play.
The Riders found a response, going on a 10-4 run to rebuild their lead. Evan Walshe put his body on the line to end the third, taking a charge on Jordan Ratinho to maintain Leicester's 13-point advantage going into the fourth.
The fourth was a stalemate, with the lead hovering around double-digits until the buzzer. Loving led the effort with five points in the period. Jubril Adekoya then concluded the action with a air of free throws.
The performance on the road puts the Riders in a strong position going into the home fixture.
The second leg is on Sunday at the Morningside Arena, tipping off at 5:15 pm. The winner will progress to the semi-final, one step closer to the final at the O2 Arena.