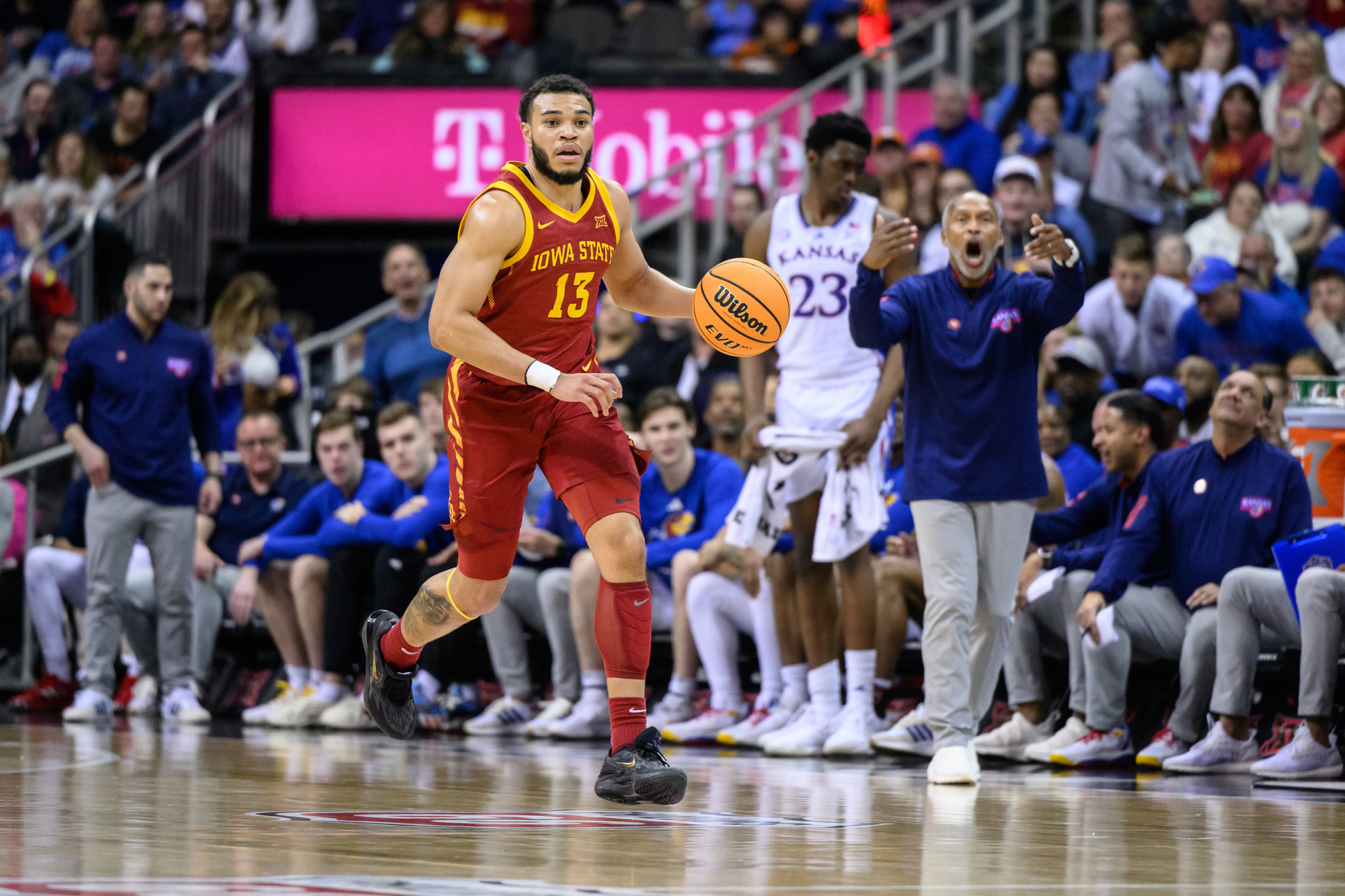 Riders Media - 10th August 2023
Riders sign Holmes
Leicester Riders are thrilled to announce the signing of Jaren Holmes to their 2023/24 roster.
The 6'4" guard comes to Leicester as a rookie, having spent his final season of college eligibility at Iowa State. He led the Cyclones in scoring with 13.3 points per game and was one of two players to start all 33 games.
He was named to the Big 12 All-Newcomer Team and received an All-Big 12 Honorable Mention, playing under Assistant Coach and former Rider JR Blount.
Three years at St. Bonaventure University proceeded Holmes' year at Iowa State. He scored over 1000 points for the Bonnies, putting up 13.5 points, five rebounds and 3.6 assists in the 2021/22 season. He was named to the Atlantic 10 Second Team All-Conference in 2021.
Holmes spent his first college season at Ranger Junior College, the same as Riders guard Caleb Asberry.
He helped the Rangers to a berth in the National Junior College Athletic Association Division I championship game, starting all 33 games as a freshman, averaging 12.0 points, 5.0 rebounds, 2.0 assists and 1.2 steals as the Rangers went 31-4.
Holmes commented: "It is truly an honour to have the opportunity to play for this historic organisation!
"This opportunity comes once in a lifetime. I am really looking forward to the chance to embrace the culture of Leicester and add to their winning culture."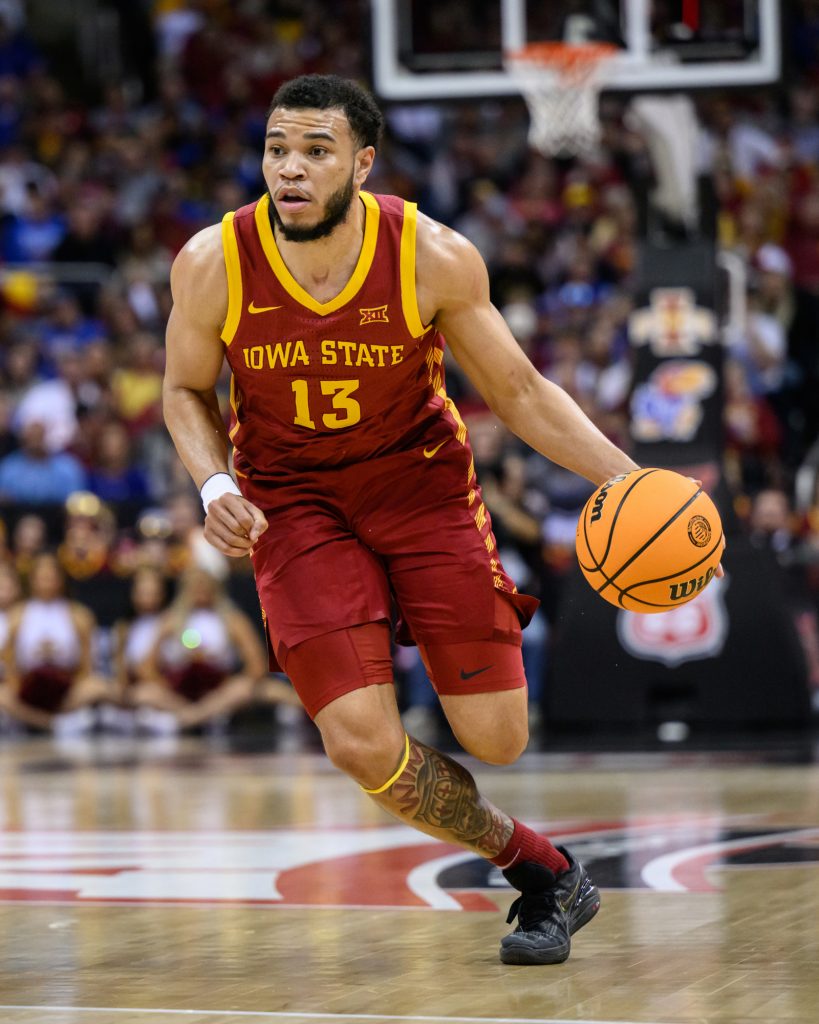 Head Coach Rob Paternostro added: "We are all looking forward to working with Jaren. He is a versatile guard who can play multiple positions on both sides of the ball.
"We really love the energy he brings to the floor. That type of play can really lift teammates and fans alike.
"After a very good career at St Bonaventure, it was impressive how well he played in his one season in the BIG 12 and was able to show his skills at the highest level of college hoops."
---
Want to see Jaren in action?
Get tickets to our preseason opener against Loughborough University here!
Get tickets to our preseason home opener against USA Select here!
---
Photo credit: Iowa State Cyclones