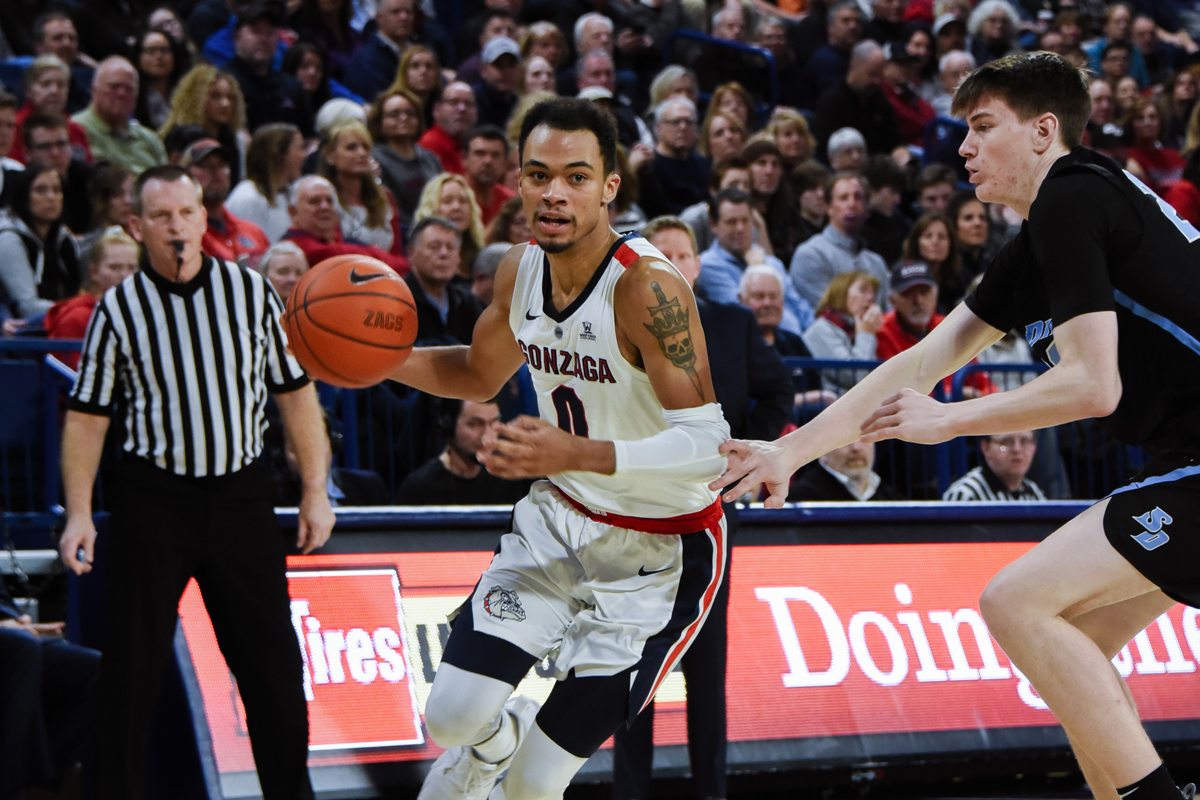 Riders Media - 18th September 2020
Riders sign Geno Crandall
Leicester Riders today announced the signing of American guard Geno Crandall.

Crandall, who spent last season in the Czech Republic with Turi Svitavy averaging 13.9 points per game and 3.7 assists, played for both North Dakota and Gonzaga in college.
Crandall averaged 14.3 points and 4 assists over three seasons at North Dakota, leading the side to the NCAA Tournament as a sophomore. Geno left North Dakota after his third year, transferring to American basketball powerhouse Gonzaga.
Described as a leader and high-level communicator in his one season with the Zags, Geno will give Coach Paternostro great options at the guard spot in the Riders roster.
Crandall spoke to Riders.Basketball: "I'm very excited to get to Leicester and help the Riders compete for a championship."

"I'm looking forward to working with the staff and the players in Leicester."
"I can't wait to get on court and show what I can do."
Coach Rob Paternostro commented on the signing:
"We are very happy to sign a player like Geno, he is a very talented player with pro experience who can play either guard position. Geno is a guy that has shown that he can fit into any team or situation thrown his way."
"After a great career at North Dakota it was very impressive to see how he fit in with Gonzaga, one of the best teams in college basketball. It's never easy to go to a new team with a different style of play but Geno was able to adapt very quickly."
"He has good size , is very athletic, and has great quickness. He has a high basketball IQ and good feel for the game which is evident when you watch him play."
"He can score , we have seen that at the collegiate level and the pro level but he also impacts the game in many other ways which makes him a very well rounded player."
In other Riders news, guard Jonah Mathews has returned to America following the announcement of the NBA draft.
A number of NBA teams have made contact with the former USC captain. and he has made the decision to head back to California. Riders would like to wish Jonah all the best for his future career.