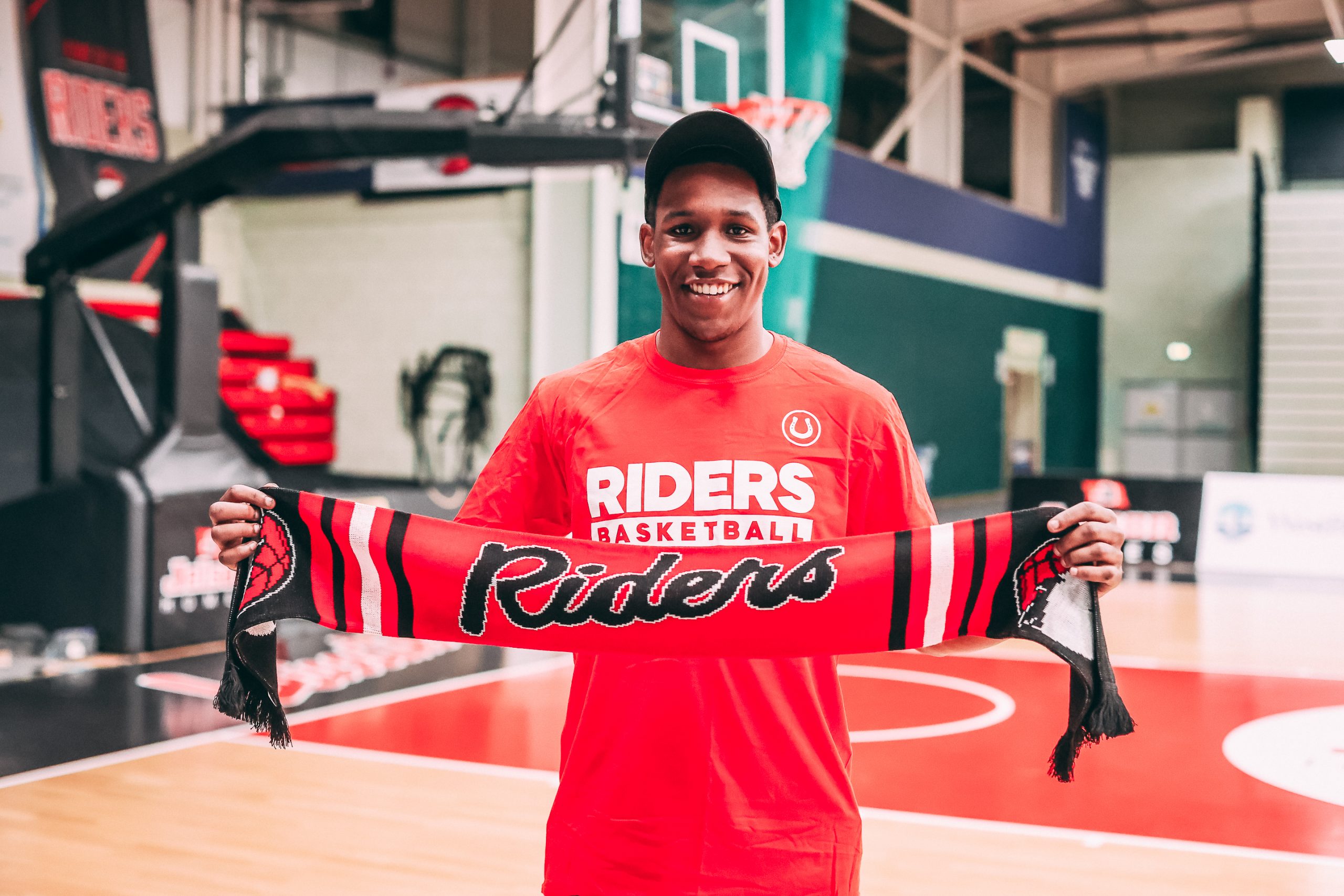 Riders Media - 30th August 2022
Riders sign CJ Jackson!
Riders are thrilled to announce the signing of talented point guard CJ Jackson for the 2022/23 season! Georgia-born Jackson has played three pro seasons in Scandinavia, averaging 17 points and 10 rebounds per game for Bisons Loimaa in the Finnish first division last season.
Jackson is a graduate of Ohio State, playing three seasons with the Buckeyes. During his time in college, he played alongside Riders' sharpshooter Marc Loving for the 2016/17 season. He scored 12 points a game in his senior year before going pro in 2019.
In his first game as a pro, Jackson showed his clutch genes, hitting a game-winner with 0.8 seconds left on the clock for Swedish side Köping Stars. He played two seasons in Sweden, averaging 17 points, five assists and four rebounds during his time there.
"I'm super excited to be joining the Rider family," reflected CJ.
"I can't wait to start the season. Playing with an old teammate like Marc (Loving) is exciting, and I'm looking forward to going into battle with him again!"
Head Coach Rob Paternostro commented on the signing:
"We are looking forward to working with CJ. He is a talented guard who can do a variety of things on the basketball court. Throughout his career he has shown that he can be effective both on the ball or off it and can be really difficult to defend."
"His three point shooting , attacking the basket and passing ability will be a nice addition to our team."
"We liked his experience, he played in a very good conference in the big ten and played very well, he also has had some very good professional seasons where he was a standout performer."
Riders play their first pre-season game this Friday against USA Select – tickets are on sale here. Having just landed CJ is expected to make his debut the following week against Donar Groningen.