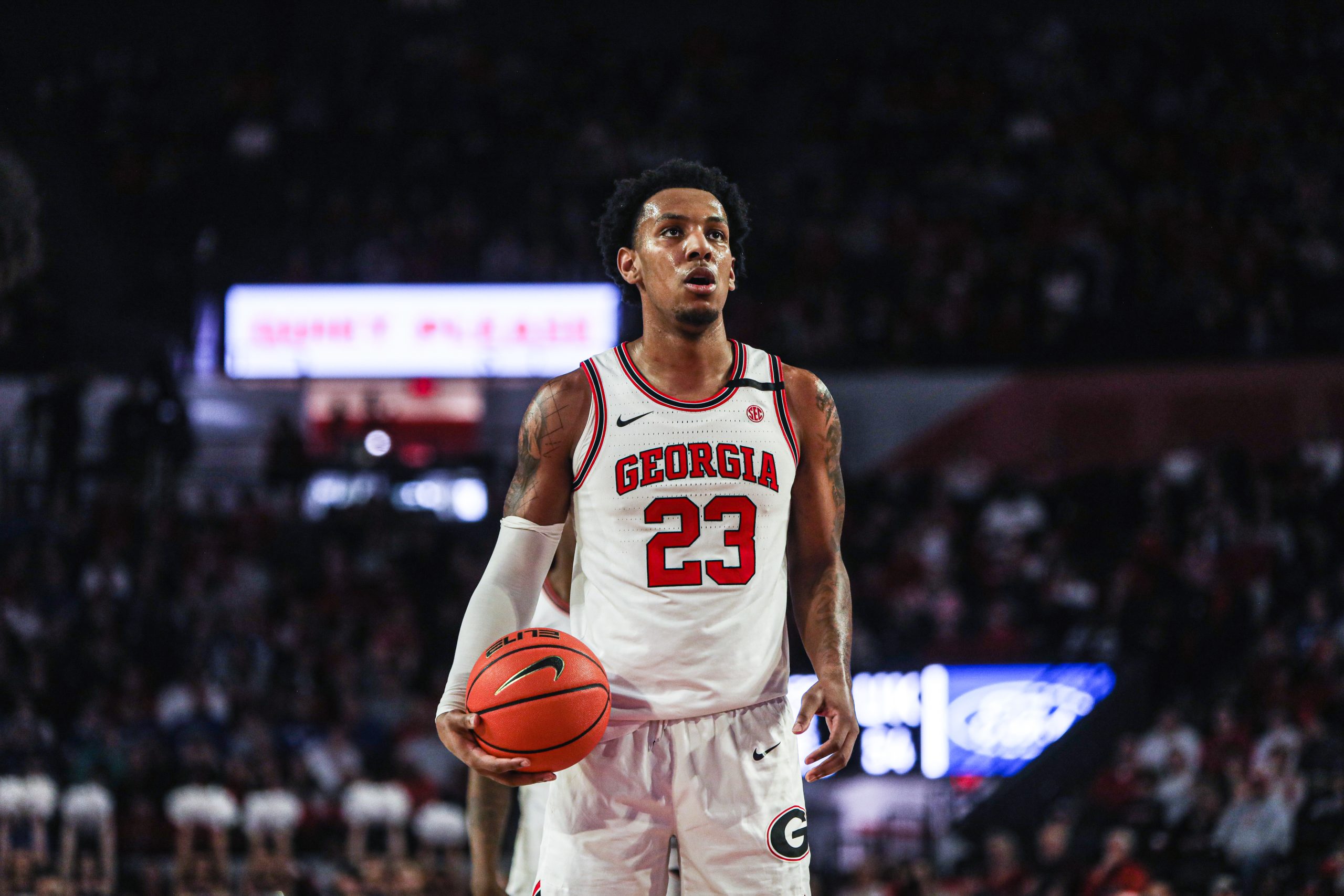 Riders Media - 3rd July 2023
Riders sign Bridges
The Leicester Riders are delighted to announce the signing of Braelen Bridges to their 2022/23 roster.
The 6'10″ forward will play in his rookie season, following his time competing in the NCAA division one. 
He first suited up for Northwest Florida State College, then played his next two college seasons at the University of Illinois at Chicago. As a senior, he transferred to his hometown University of Georgia.
Bridges averaged 12.9 points and 5.6 rebounds in his senior year. He was the only Bulldog to start all 32 games and was Georgia's most efficient scorer during his time there, shooting 56.1% from the field.
He stayed for a fifth year of college to complete his master's, averaging 8.7 points and 4.9 rebounds, before graduating and signing in Leicester.
Bridges is Coach Rob Paternostro's third summer recruit after the re-signing of point guard Kimbal Mackenzie and the addition of 6'8" forward Sam Idowu.
READ MORE: Return of the Mack
READ MORE: Riders sign Idowu
"I'm excited about Braelen," commented Riders head coach Rob Paternostro.
"He played in one of America's best college basketball conferences and was an impact player with Georgia."
"He's got great size and touch around the basket, and what excited me was that he's just scratching the surface. He has more to his game, and his versatility will shine in the professional game."
"It is an honour to sign with the Leicester Riders," added Bridges after signing his first professional contract.
"I'm grateful to get the opportunity to continue to play the game I love at a high level."
---
Photo Credit: Georgia Bulldogs