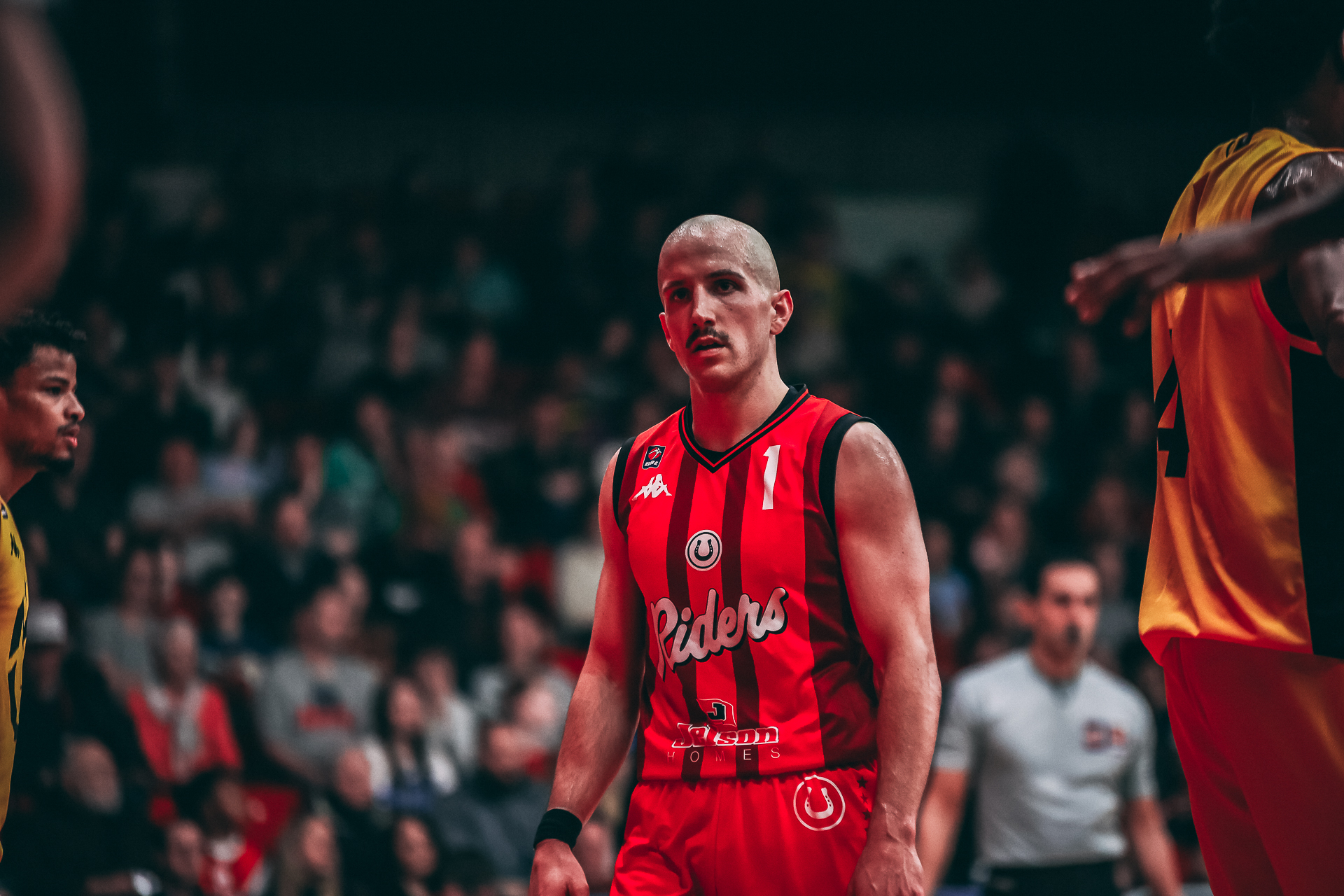 Riders Media - 31st May 2023
Return of the Mack
The club is excited to announce the return of point guard Kimbal Mackenzie for the 2023/24 season.
Mackenzie has proved a fan-favourite in his two seasons in Leicester, earning the Supporters Club Player of the Year last season – voted for by the Riders faithful.
His 12.7 points and 3.8 assists also saw him named on the Molten BBL British Team of the Year alongside teammate Patrick Whelan.
"Kimbal has been excellent for us and we are thrilled to have him back at the club. We have enjoyed working with him these past two seasons, he is a player who comes ready to play every day," reflected Head Coach Rob Paternostro.
"He is a versatile guard who can be effective in many different spots on the floor and has shown the ability to make winning plays in important moments of the game."
"His ability to fill different roles last seasons was very impressive."
Mackenzie put in countless team-leading performances throughout the 2022/23 season, perhaps none better than his 31 point explosion against the Cheshire Phoenix in February. He went 11-15 from the field and 7-7 from the free-throw line in the Riders' 105-91 win.
"My family and I are thrilled to be returning to Leicester for my third season," commented Kimbal. "The experience that we have had within the city and with the fans has been amazing. I look forward to continuing the winning ways of the Riders. Since day one, Leicester has felt like home, and in the business of being a professional athlete, it can be rare to be with the same team for multiple years, so I'm thankful for that."
"I'm happy to still be playing in front of the best fans in the league! A fanbase that makes Morningside one of the best home court advantages in the league, and fans that frequently travel across the country to support us."
"In deciding to come back, it's the culture that Coach Rob has built for years that played a big part. Rob is a players' coach, and the ultimate competitor, someone who I love going to battle with. I look forward to playing with a great group of guys, and to winning a lot of basketball games!"
Mackenzie's form earned him his first call-up to the Great Britain Senior squad, making his debut in a FIBA World Cup Qualifier against Serbia in Belgrade.
Welcome back Kimbal!