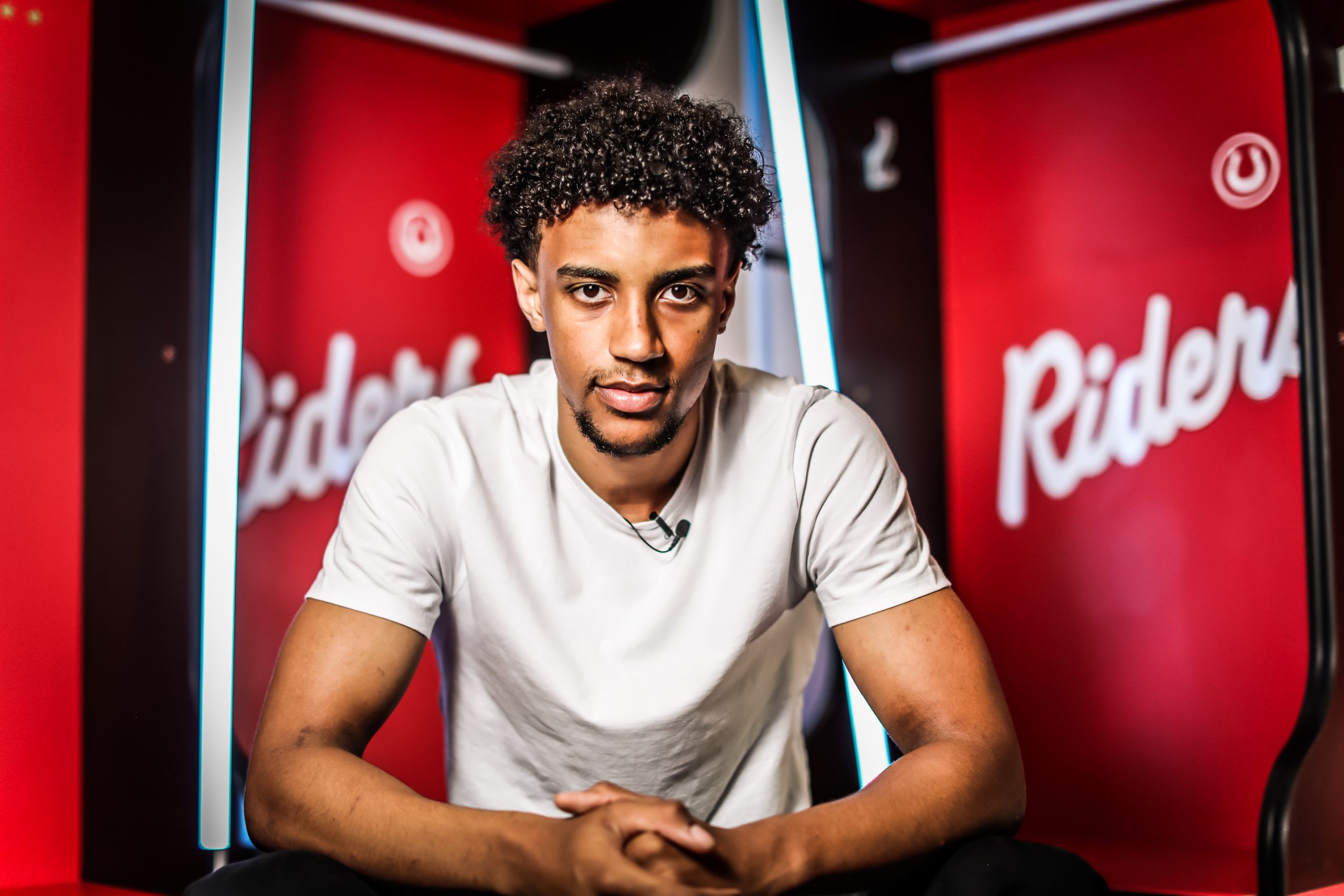 Riders Media - 3rd July 2022
Riders sign Bowman!
Riders have signed exciting young British star Blake Bowman on a multi-year deal, his first professional contract! The 20-year-old Derby native has played his last three seasons with his hometown Trailblazers in the NBL, before setting his sights on turning professional.
Bowman averaged 19 points, six rebounds and three assists in the NBL last season, and helped bring silverware to the midlands too. He played a pivotal role in their L Lynch Trophy win, averaging 17 points and 6.5 rebounds through the tournament, and putting up a double-double in the final.
"We are thrilled to have Blake join our club, he is coming off an excellent season for Derby and we are looking for him to come in and display those skills right away," commented head coach Rob Paternostro.
"I really enjoyed watching him play this season, he is very athletic with good size and length that can really get to the rim. He has a versatility to his game that's exciting for now and for the future."
"We have had some very good young players who have studied at Loughborough and played professionally with us. Conner Washington, Jamell Anderson and Josh Ward-Hibbert are players that flourished in that situation both on and off the court."
Bowman will continue his studies at Loughborough while competing for Leicester in the BBL, the 6'6" wing is excited to get going…
"I'm very excited to be going up against the best players in the country week in, week out. I'm looking forward to the challenge of playing against established pros," said Bowman.
"The level of competition within the team is the highest in Britain. Competing with these guys everyday in practice will only make it easier come game time."
Blake's father Barry had a spell in the BBL during his professional career, while his uncle, Marc Hawley played 56 games in two seasons for the Riders between 1997 and 1999.
The move to Riders has been made possible with the great relationship held between the club and Loughborough University/Loughborough College who continue to support giving the next generation of players opportunities to further their education.