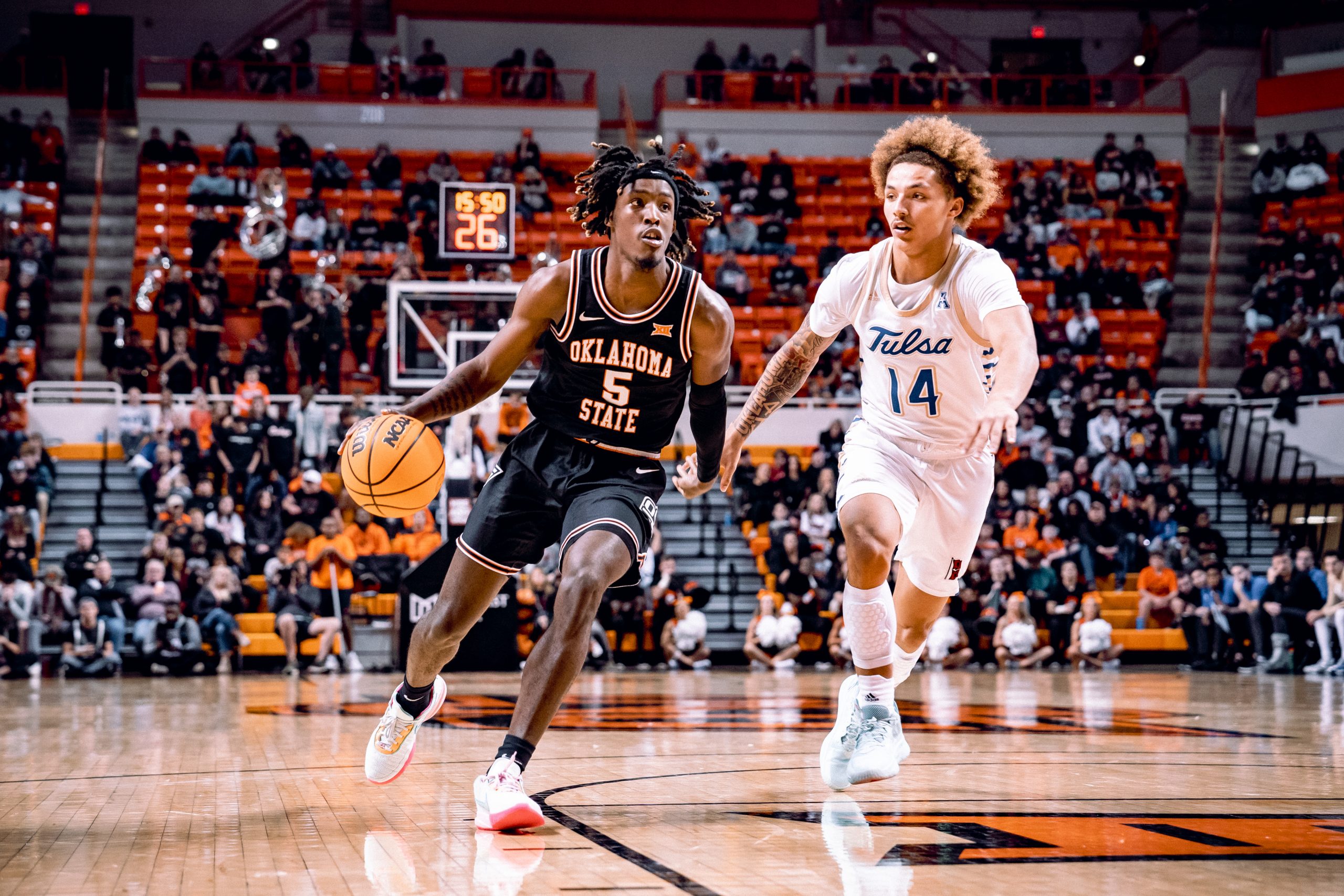 Riders Media - 24th July 2023
Riders sign Asberry
Leicester Riders are thrilled to announce the signing of Caleb Asberry to their 2023/24 roster.
The 6'3" guard comes straight out of college, where he spent his final year of eligibility with Oklahoma State in the NCAA Division One.
He averaged 9.7 points per game in the Big 12 for the Cowboys, following three seasons with Texas State.
At his home university, the Texas native had back-to-back seasons scoring over 13 points per game. He was the only Bobcat to start all 29 games and led the team in steals and three-pointers made.
Asberry also became the first Bobcat in school history to earn back-to-back All-District honours from the NABC. He helped his school to the 2022 Sun Belt MMB regular-season trophy and was named to the All-Sun Belt First Team as a senior.
"I want to express sincere gratitude and excitement towards singing with the Riders," said Asberry.
"It is truly an honour and a privilege to have the opportunity to join such an incredible organisation. I understand the weight and responsibility that comes with this new chapter in my career.
"Rest assured, I am fully committed to giving my absolute best, both on and off the court. I'm thrilled to be joining an organisation that shares my values and ambitions!"
"We are thrilled to sign Caleb," said Head Coach Rob Paternostro.
"He is an exciting player who can really put pressure on the defence. He plays the game with a bounce and energy that teammates and fans can appreciate.
"He had a decorated career at Texas State. It was enjoyable to watch him play, and it was impressive how in his final season he went to a new team in the BIG 12 and made a significant impact."
"He can shoot the ball from long range both off the catch and off the dribble, and he's the kind of player that can get hot in a hurry and change the game."
---
Want to see Caleb in action?

Get tickets to the Riders' preseason home opener against USA Select!
---
Photo credit: Oklahoma State Cowboys