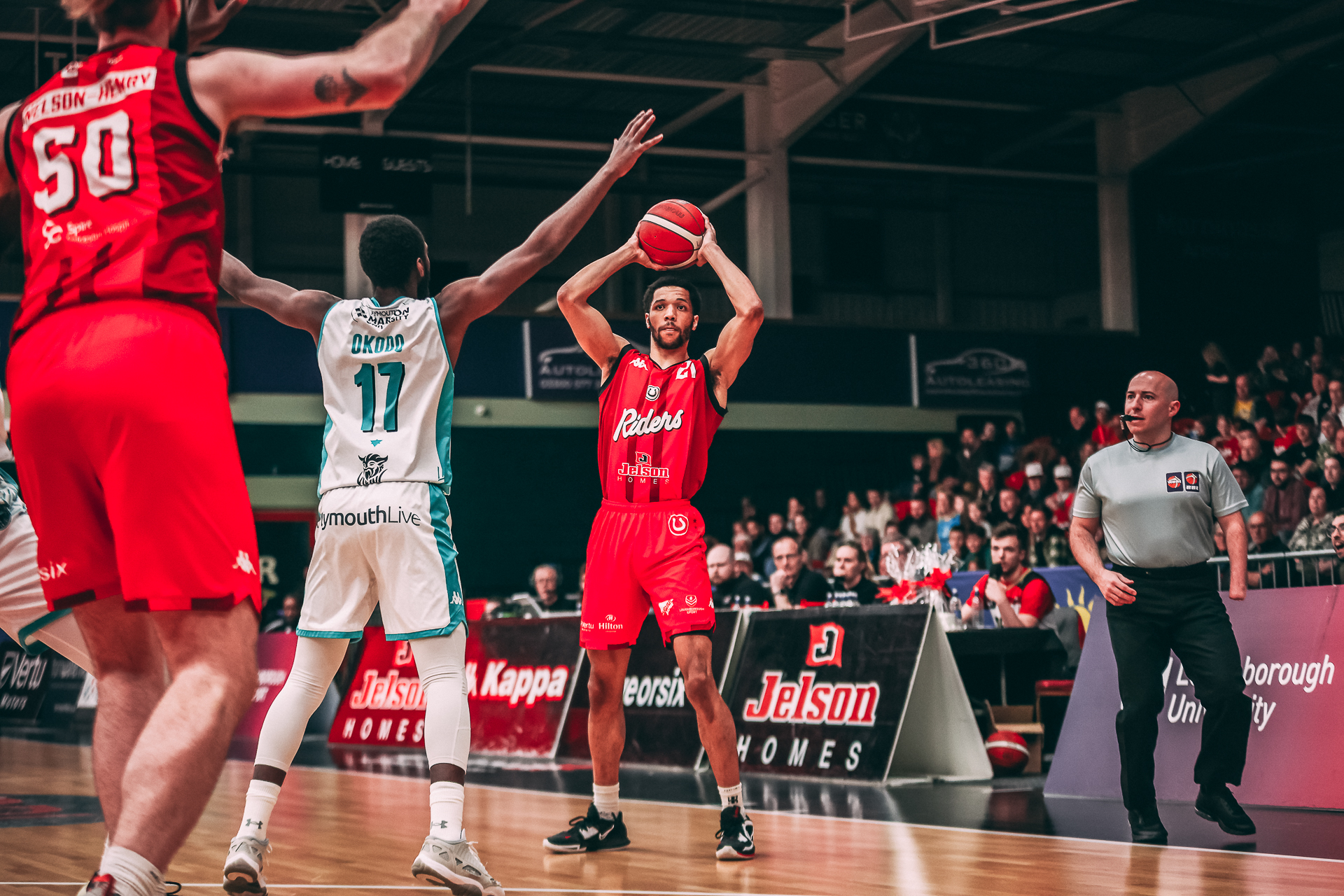 Riders Media - 14th April 2023
Riders record dominant win
The Riders won 111-68 in a dominant win against the Plymouth City Patriots.
Patrick Whelan hit five threes to lead the team with 22 points. He hit two triples early, getting the GB sharpshooter in a rhythm to lead the team to a blowout.
The Riders bolted out to a lead in the second, winning the period 33-18. That proved the difference in the game, as they did not look back the rest of the way, building their advantage until the finish.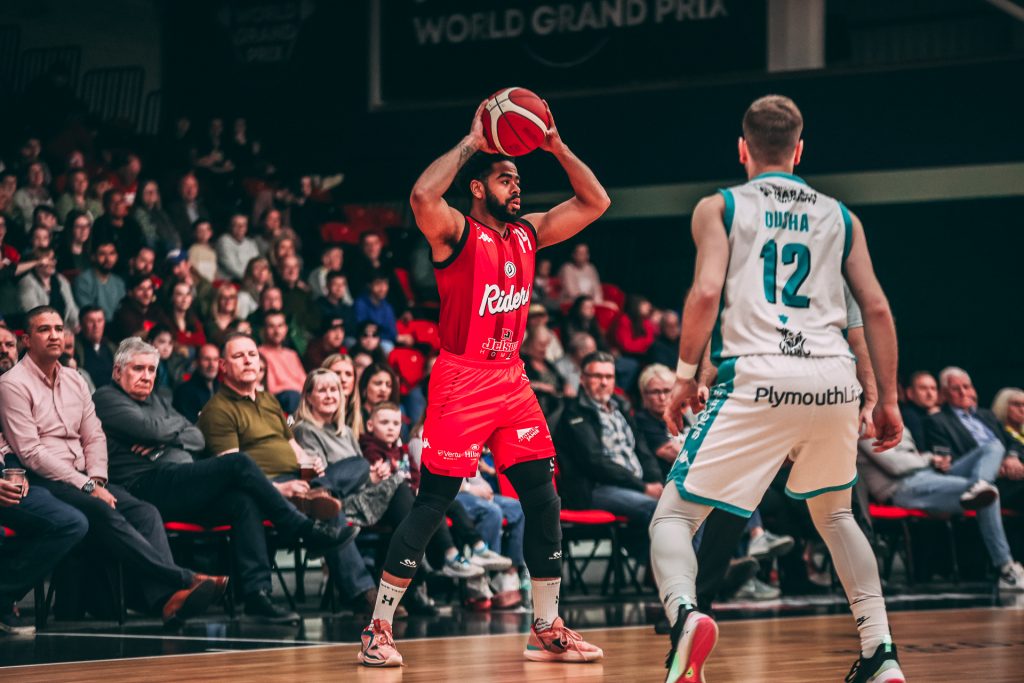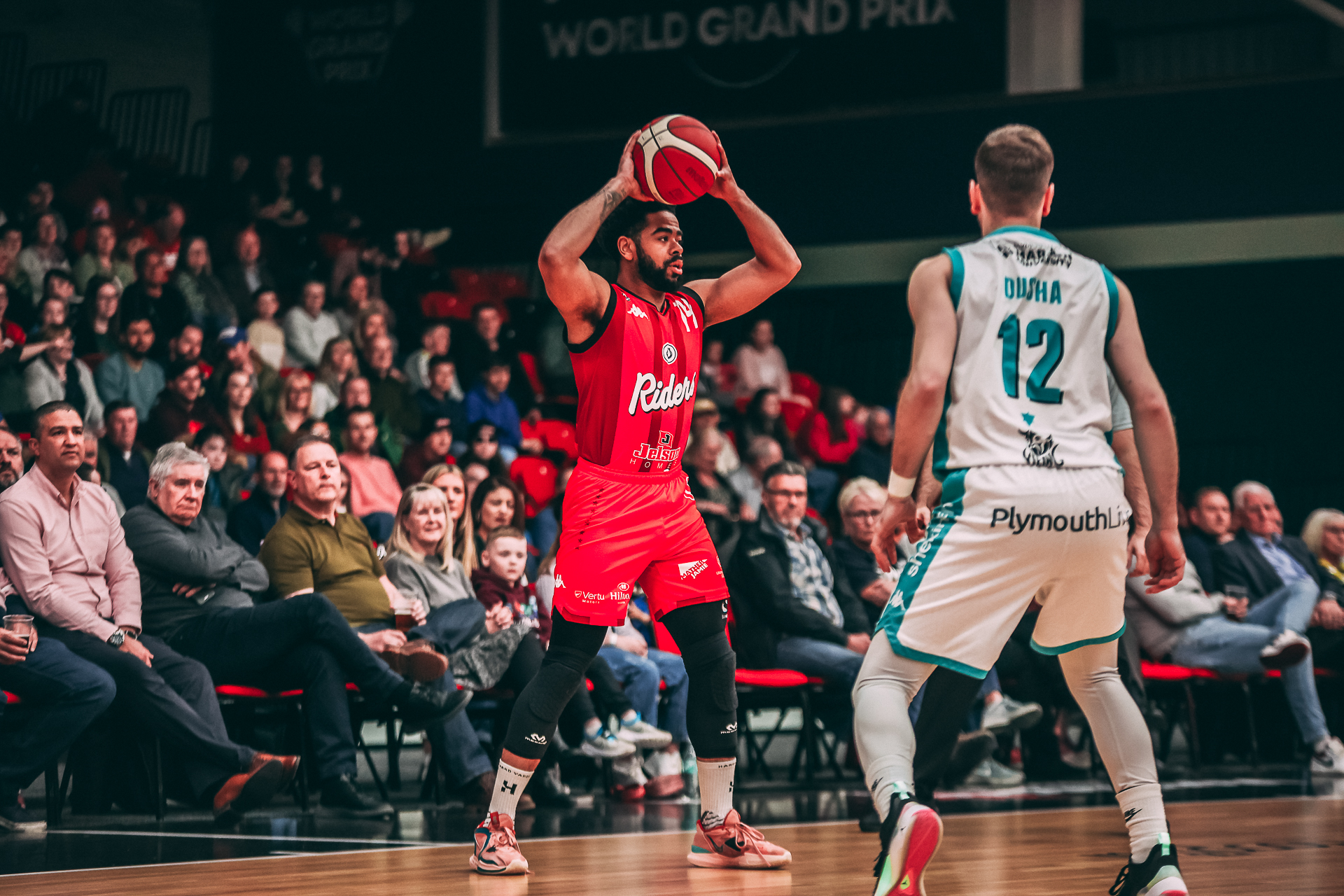 They shot 50% from three and 56% from the field in a hot offensive performance. Defensively, the Riders suffocated their opponents into 22 turnovers in a complete effort on both ends.
For the Patriots, former Riders Hassan led the game with 25, getting it done inside to go 12-19 from two. The Patriots had two 20-point scorers between Hassan and Jules Dang Akodo, but managed just 48 points in three quarters as they fell in a hole.
The win improves the Riders' record to 23-10 as they look to hold on to second in the BBL Championship.
Plymouth hit their first three deep shots to take an early lead. Ralph Bissainthe's two early buckets secured their narrow advantage in a back-and-forth start.
The Riders went on a 13-4 run to end the first to take the lead into the quarter's end. Patrick Whelan's eight points led the game, his two threes getting the game off to a hot start.
Aaron Menzies battled down low for eight points to get the Riders going in the second quarter. The GB big man dominated his matchup against Rashad Hassan, which saw the Riders stretch their lead to double digits.
Menzies' play inside opened up the perimeter for Leicester shooters, allowing them to go 6-13 from three in the first half. Three of these came from Whelan, who had 14 points going into the locker rooms.
The Riders won the second period 33-18, taking a 23-point lead into the half.
Buckets were traded to start the third, the Riders maintaining their dominant lead. All the Patriots' field goals in the period came in the paint as they looked to build from the inside.
The Riders began to grow their lead once again to close the third. Kimbal Mackenzie's midrange jump shot capped off a 10-2 run, which made the lead 28.
They saw it out professionally in the final period, which they won 30-20. Blake Bowman took the roof off with a monster alley-oop finish, sending the Riders fans home happy.
The Riders are back in action on Sunday, taking on the Manchester Giants on the road.