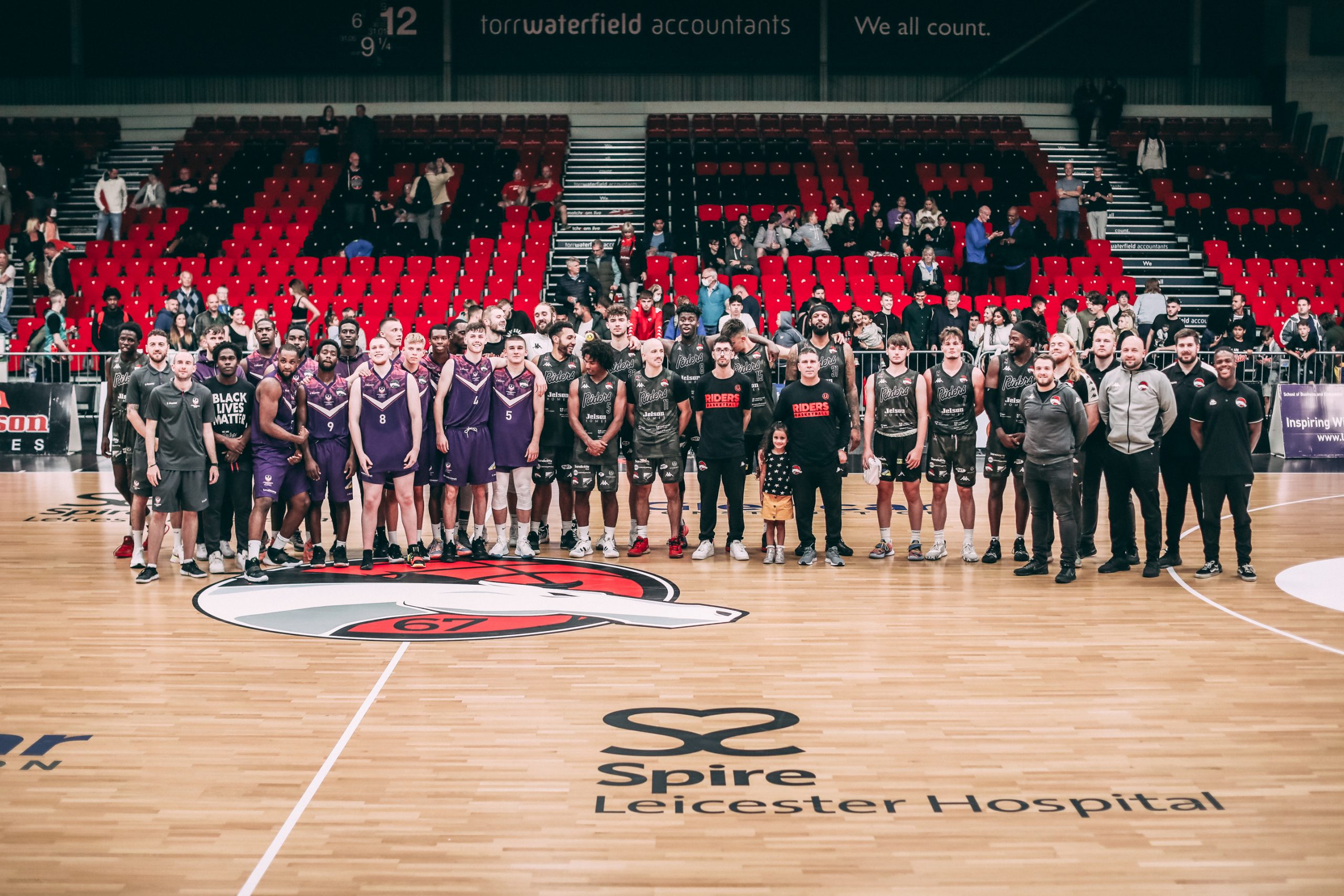 Riders Media - 5th September 2021
Riders open pre-season with win
Riders tipped their preseason off with a 144-69 win in the traditional Red vs Purple matchup, where they hosted feeder club Loughborough Riders of the NBL. Mo Walker led Leicester in a dominant 27 points and 11 rebound performance, while Patrick Whelan scored 21 in his Riders debut.
For the first time in over a year, Riders fans filled the Morningside Arena to applaud the league champions on to the court. Their support was rewarded with a first glimpse of this season's squad, with new additions Kimbal Mackenzie, Jubril Adekoya and Whelan all starting.
Whelan made a lively start to Leicester life, draining two threes in the first period to establish an early lead. The William Jewell graduate drained two threes to start the game, with the ball looking good every time it left his hands. The hosts were firing from deep in the first quarter, making five attempts to end the period up 29-23.
Loughborough kept the game competitive for significant stints. It was a two-point game midway through the second before a 19 point Leicester run closed out the half strong. Mackenzie's no-look pass to captain Darien Nelson-Henry gave him an easy look inside to stretch the lead to 11, before five Leicester steals in the final two minutes of the half helped them to a 21 point lead entering the locker rooms.
Leicester continued to build their lead in the second half, courtesy of nine quick points from Walker. The big man went four for four to start the third quarter, showcasing his versatility by draining a shot from deep, getting easy points in transition and backing down opponents inside. 17 of Leicester's 24 third-quarter points were scored between Walker and Conner Washington, who finished the game with 19, as they entered the final period up 89-44.
Leicester closed out the tie comfortably. Walker continued his dominance, scoring six in the fourth before checking out with six minutes left. Adekoya produced the play of the game on his Riders debut, pulling down a rebound before slinging a full-court outlet pass to Charnwood prospect Louie Jordan for an open dunk. A 25-15 fourth quarter sealed a Leicester win.
The Riders continue their preseason on Wednesday, suiting up in their annual game against USA Select at home.