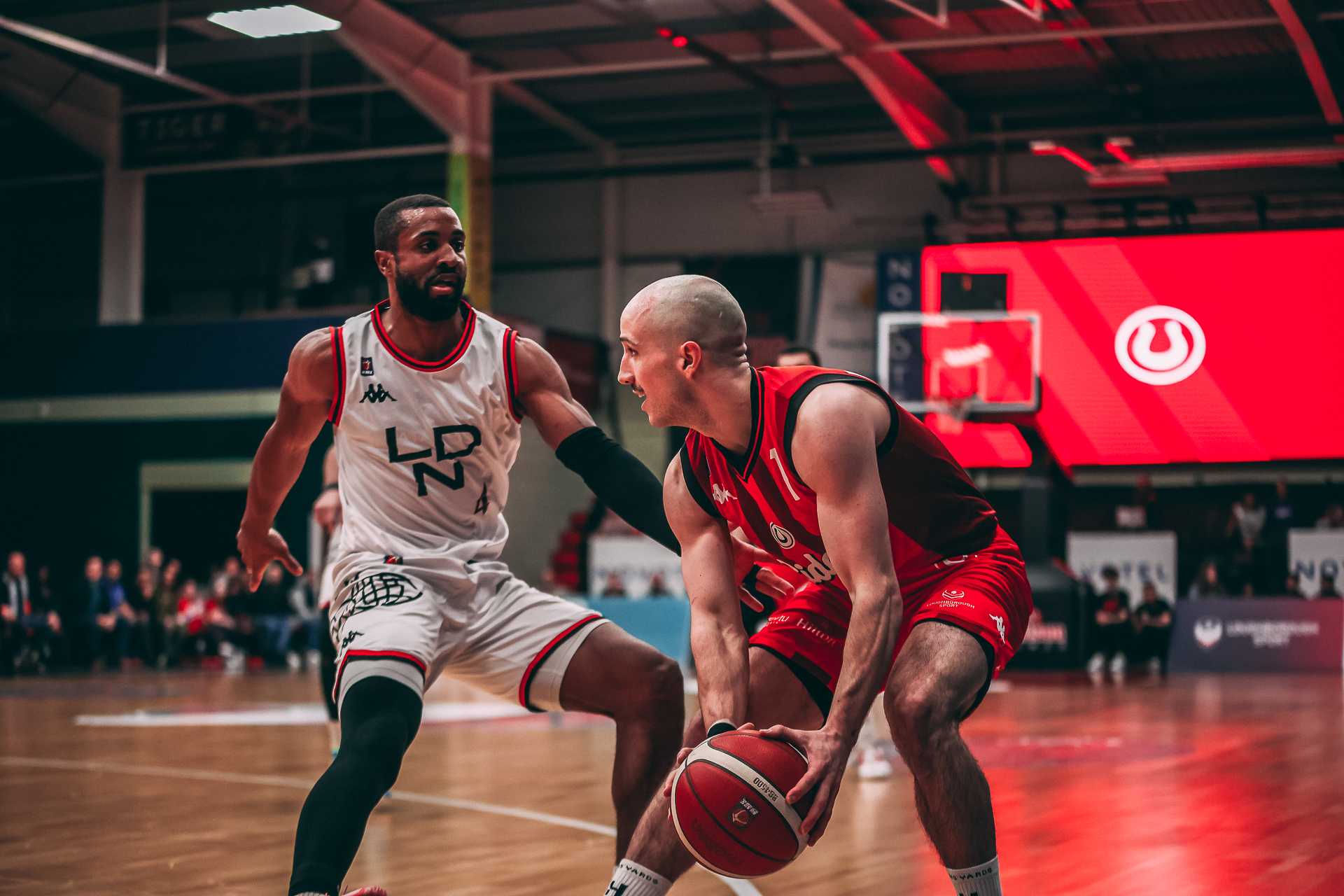 Riders Media - 3rd March 2023
Riders fall to Lions
The Riders fell to the London Lions 102-77, in their first game back since the international break. 
Fresh off being named Molten BBL Player of the Month for Febuary, Kimbal Mackenzie continued his hot form to lead the team with 18 points and seven assists. He was backed up by Zach Jackson's 17, who found joy attacking the rim all evening.
Despite a solid Riders start, the Lions found momentum to build their lead to 13 by the half, never looking back. The Riders could not find a bucket from deep in the game, going 4-27 from behind the arc. 
The Lions had five double-digit scorers, led by 18 points from former NBA forward Sam Dekker. However, their defence set the tone, holding the BBL's most efficient offence to 41% from the field.
The result moves the Riders record to 16-7 in the BBL Championship. 
Mackenzie took over the early stages with six points and an assist. Mackenzie's play allowed the Riders to edge an early 8-6 lead.
The Lions fought back, attacking the paint on three straight makes. Vojtech Hruban capped off a Lions' run with a three, making it 13-8 to the visitors.
Leicester responded with back-to-back threes from Marc Loving and Mackenzie, cutting it close towards the end of the first. It was a six-point end after one, the score 25-19.
London started the second hot, scoring eight straight, including a putback jam from Josh Sharma. They went up 15 four minutes into the period.
The sides traded baskets through to halftime, as the Riders found their offensive rhythm to stay in touch. Jackson's tough and-one finish made it a ten-point game with a minute left in the half. 
A three from Hruban concluded the half, putting London up 48-35. They built on this momentum boost to start the third quarter, commencing a 14-5 run in the first four minutes.
The Riders showed heart to peg the score back, making it a 15-point deficit following free throws from Darien Nelson-Henry.
But the Lions, through the rest of the game, had too much firepower for a Leicester comeback, as they saw the tie out professionally.
The Riders are back on the road next week for the first of a doubleheader against the Newcastle Eagles. The game takes place on Friday, 10 March, tipping off at 7:30 pm.