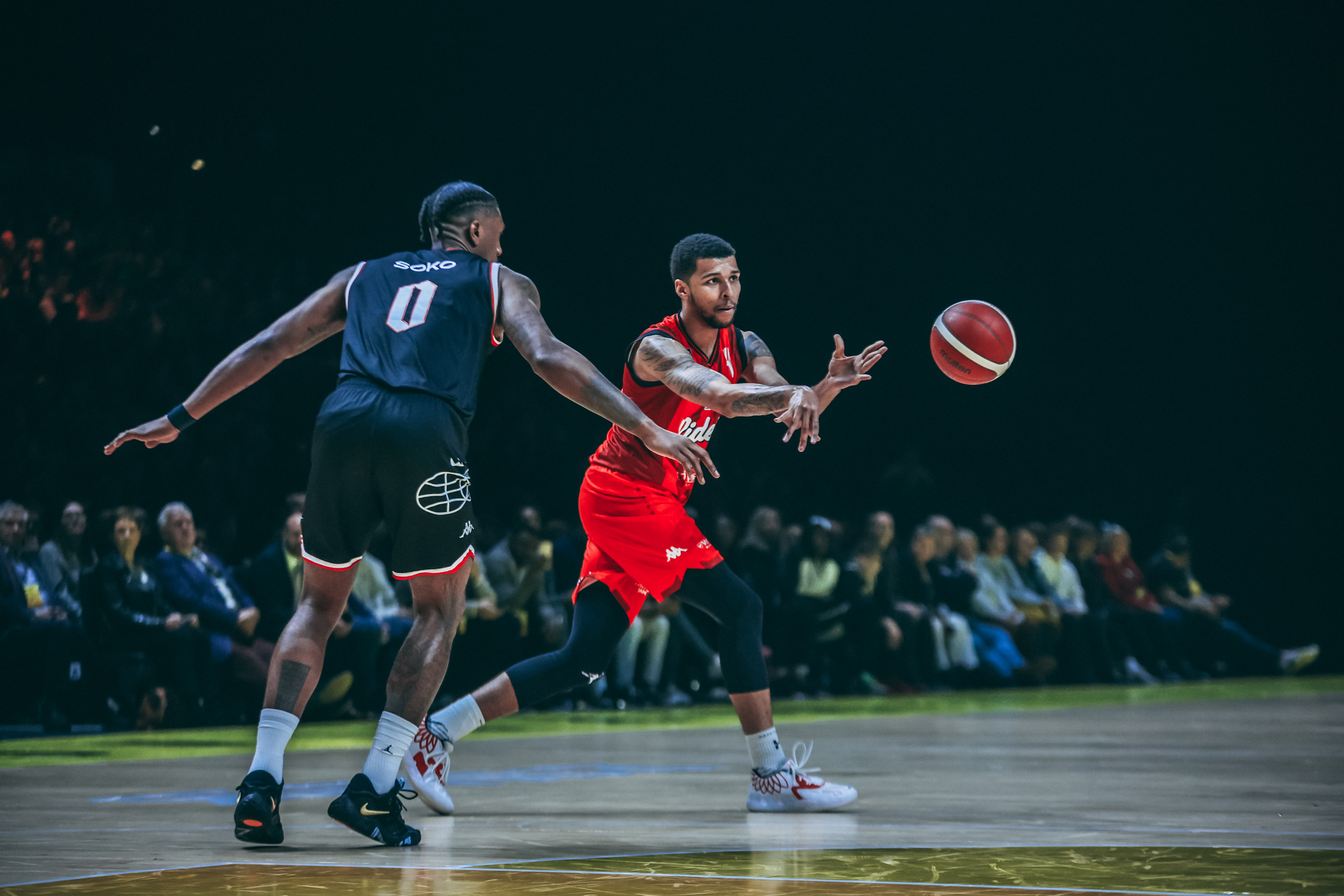 Riders Media - 29th January 2023
Riders fall short of Cup Final comeback
The Riders fell short in the BBL Cup final, losing 71-79 to the London Lions. They pulled a 14-point deficit back to four in the fourth quarter, but couldn't get over the edge to retain their Cup title.
Captain Darien Nelson-Henry led the charge back into the game with six straight points, leading by example. Patrick Whelan led the team with 15 points in the game, as the Riders finished with four double-digit scorers.
Sam Dekker was named Molten Final MVP with a 22-point performance. He scored eight in the final period to slow the Riders' momentum, falling back on his seven years of NBA experience.
Led by six points from Kimbal Mackenzie, who sent Luke Nelson to the floor with his silky handles five minutes in, the Riders kept it close through the opening stages.
With 7'3" Aaron Menzies inserted into the starting lineup for the first time as a Rider, they played solid interior defence to keep the score low. But the Lions closed the first period strong, as Nelson hit a three with a minute left in the midst of a 6-2 London run.
The Lions started the second quarter with five straight points to make it a double-digit Riders deficit. But the Riders' response was immediate, as Patrick Whelan's layup cut the game back to six after the Leicester defence came up with consecutive stops.
Throughout the period, the Riders found a way to get the ball in the hoop against the BBL's best defence, keeping the scoreline manageable going into the half.
Mackenzie made back-to-back baskets, scoring five points in the second quarter to lead the game's scoring by halftime with 11.
Jordan Taylor beat the buzzer for London to make it a 41-32 Lions lead going into the locker rooms.
The Lions found whistles through the early stages of the third period, stretching their lead to 12 after free throws from Nelson. Marc Loving led the Riders' attempts at a comeback with two quick buckets, but by the end of the third, the Lions held a 14-point lead lead
The Riders came storming back into the tie to start the final quarter, going 8-0 to cut it to six. Darien Nelson-Henry capped off the run with a putback play to make it a game.
Dekker responded, making back-to-back baskets to rebuild the Lions' lead. But Nelson-Henry hit back, finishing off a lob pass thrown up by Mackenzie.
But the Riders could not get over the edge, and the Lions closed the game out professionally with tough defence, preventing the comeback.