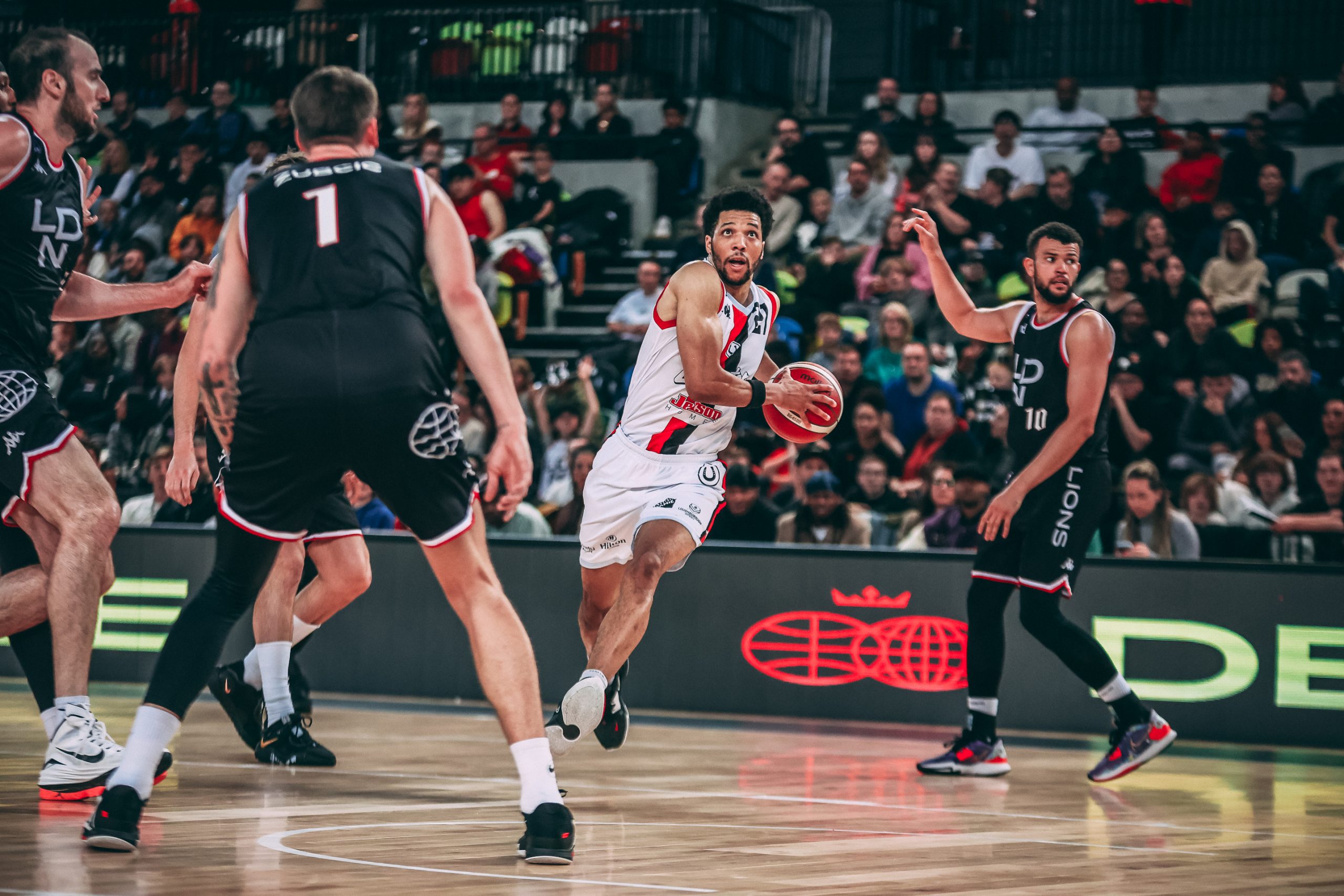 Riders Media - 30th September 2022
Riders fall short in season opener
The Riders tipped off their title defence with an 89-78 loss on the road against the London Lions. Falling in a hole early, the Riders fought resiliently to stay in the game, but fell short of a comeback late on. 
Marc Loving led the team with 21 points, the stretch four having an efficiently brilliant night to lead the Leicester performance. He shot 7/10 from the field and made all six of his free throws in a solid scoring effort.
He was backed up by Whelan, the team's leading scorer last season adding 16 more points to his Riders tally. In the end, however, Leicester could not overcome their early deficit, despite playing the Lions close for the remainder of the contest. 
Following a 12-2 Lions start, the Riders pivoted to a big lineup to climb back into the game. Loving, Mo Walker and Jubril Adekoya made up a towering Leicester frontcourt, shoring up the inside and stemming the tide.
Despite the battling big men working down low for Leicester, an 11-4 run midway through the second period saw London take their biggest lead of the night: 41-25.
The champs fought back, responding with a 6-0 run led by four points from Loving, and the teams traded baskets before entering the locker rooms, the score 47-36.
Loving picked up the second half where he left off the first, scoring six quick points to open the scoring for Leicester. The Ohio State graduate came out the gunning, forcing the issue to get points on the board.
The Riders traded baskets with their opponents throughout the third, staying within striking distance going into the final period. Just 11 points separated the sides as the buzzer sounded to end the third quarter.
Whelan got the offence underway in the fourth, nailing a corner three to cut it to single digits. But despite the momentum built from their GB sharpshooter, the Riders could not string together enough scores to come away with a win.
The Riders continue their three-game road trip to start the season, heading to Surrey to take on the Scorchers next week. The game takes place on Saturday 8th October, as the Riders look to bounce back and get themselves into the win column.