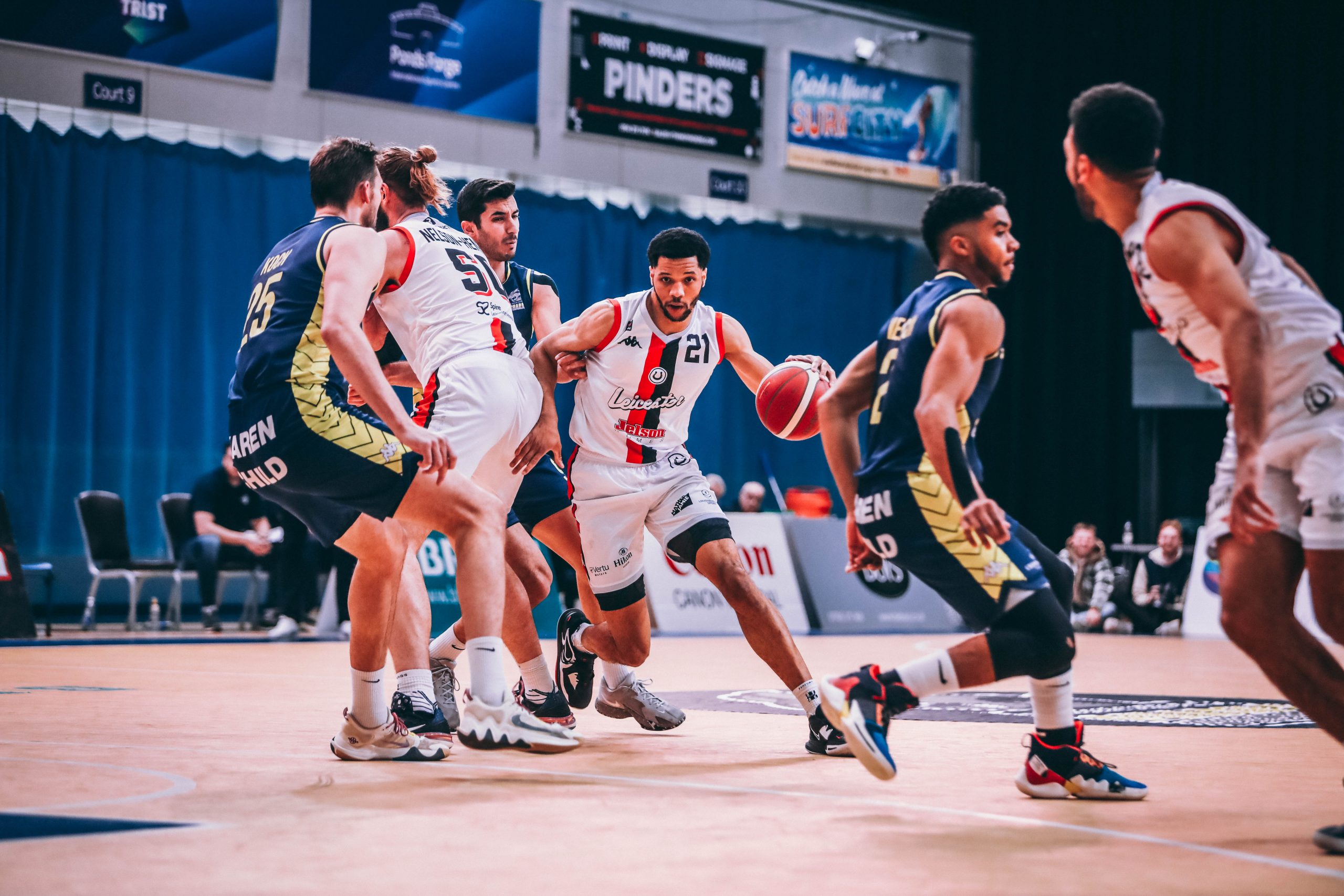 Riders Media - 24th March 2023
Riders fall on the road
The Riders fell 71-62 on the road to the Sheffield Sharks.
They came back to tie the game late, after trailing by 10 going into the fourth. But the Sharks took the late momentum to win the game. 
Marc Loving led the team with 18 points, including five in the fourth to get the Riders back in it. The Riders bounced back from a low-scoring third quarter, but could not make their deep shots in the tie, shooting 26%. 
Rodney Glasgow Jr. led the Sharks with 15 points off the bench. His late three all but won the game, as he went 3-6 from behind the arc in the game.
The Sharks jumped out to an early lead after explosive plays at the rim. A Kipper Nichols layup triggered a Rob Paternostro time-out, as the Riders found themselves down 16-8 with seven minutes played. 
Carrington Love checked into the game to generate scoring from the backcourt, scoring five quick points late in the first. Despite their point guard's play, the Riders were down seven at the buzzer.
The Riders made in-roads as the clock ticked down in the half. Patrick Whelan and Marc  Loving connected with a minute to go, making it a one-possession game. The Riders came up with a stop on the next possession, and the deficit was three going into the locker rooms. 
The Sharks regained control in the third with an 8-3 run, in a low-scoring start to the second half. They once again went up double digits, led by big man Marcus Delpeche, and took a 10-point lead into the fourth. 
The Riders fought back immediately in the final period, cutting it to five following a three from Whelan and a tough finish from Jubril Adekoya.
Loving's three then tied the game up with four minutes remaining. Back in the game, the Riders made it a tense affair late.
But the Sharks got over the line, making tough shots down the stretch. Rodney Glasgow Jr's three with 35 seconds left sealed it for the hosts.
The Riders return to action on Tuesday, hosting the Plymouth City Patriots. Get your tickets here to see the Riders attempt to improve to 19-9.