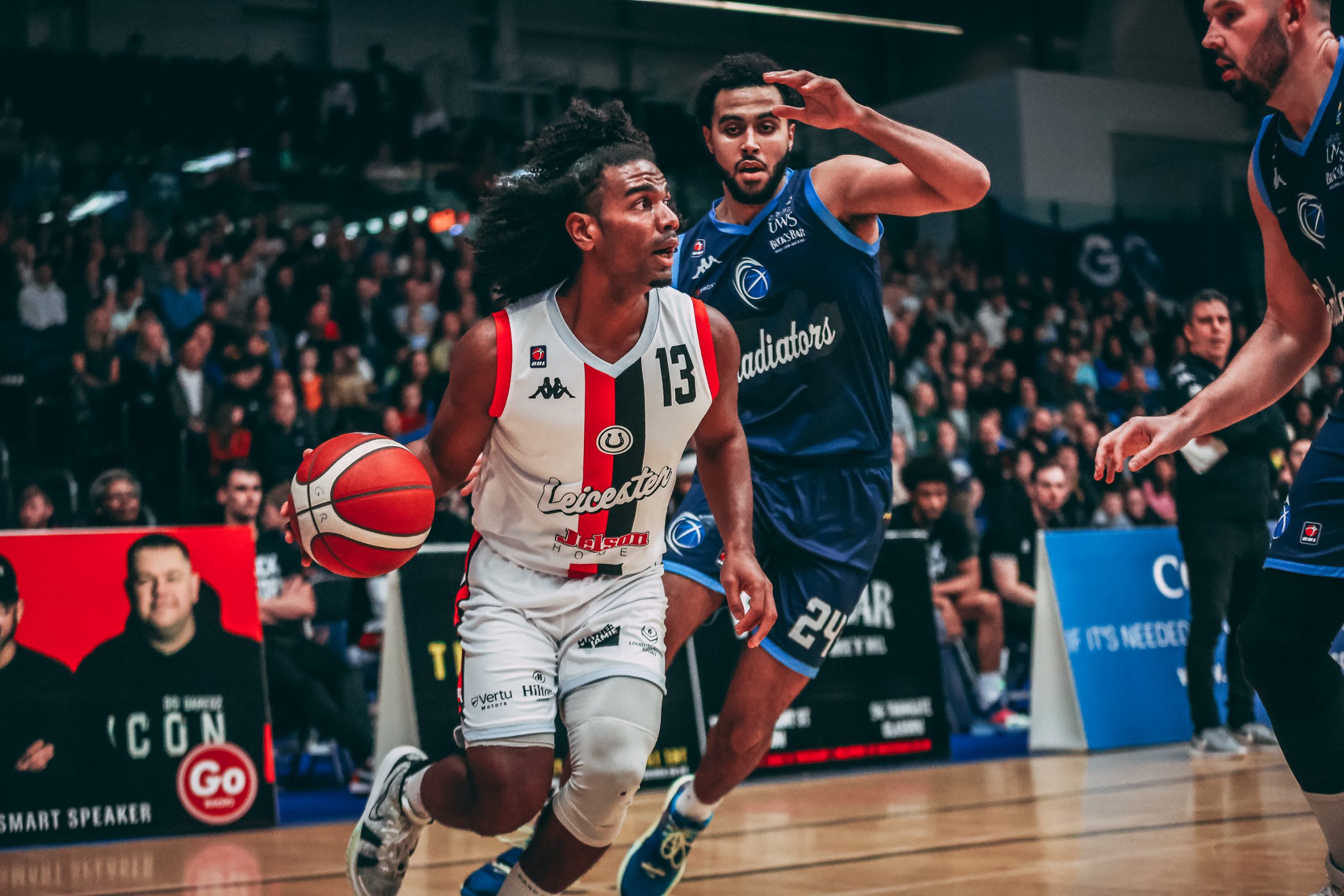 Riders Media - 23rd October 2022
Riders fall just short in Glasgow
The Riders fell short in Scotland, losing a battle against the Caledonia Gladiators. Before the closing seconds, the lead was never greater than six for either team. But the Gladiators found late momentum to secure the win. 
The Riders' wing duo of Patrick Whelan and Marc Loving led the scoring with 22 and 20, respectively, the former scoring 11 points in the final period in an attempted comeback. They shot well from the field, making 50% of their shots, but could not stop the Gladiators' offence. 
First-year pro David Sloan exploded for a huge night for Caledonia. The 6'0" point guard's 36-point effort was the best scoring night of any Riders' opponent this season and his professional-best tally. Sloan made five of ten threes in a scorching hot shooting night.
It was a tightly fought affair from the jump, as nothing separated the teams through a deadlocked first quarter. The Riders attacked the rim early and often, getting to the free-throw line to generate their offence.
On defence, they held Caledonia to 36% shooting in the first but gave up three offensive rebounds, which kept the score even at 18 each. 
Zach Jackson hit the Riders' first three of the game five minutes into the second quarter, taking the lid off the basket from deep. They made three straight attempts within the next minute, but the Gladiators continued to crash the glass, with eight offensive rebounds in the first half.
Caledonia big man Jeremiah Bailey had 11 rebounds, five of them offensive, to keep it close by halftime. The score was 42-41 in the Riders' favour entering the locker rooms.
Marc Loving took over the scoring load in the third quarter, scoring eight points in the period to keep the scoreboard ticking over. Despite his play, the score remained close, with a Patrick Tape slam to close the third making it 59-57 to Leicester entering the final period.
Sloan, who had 17 points going into the fourth, got the action underway in by nailing a three from the wing. The shot set the tone for the start of the quarter, as the Gladiators found their hottest form of the game to go up four.
The Riders fought back, as Whelan put on an offensive masterclass. He scored 11 points to lead a comeback, his three taking the lead with three minutes on the clock. But the hosts responded with seven straight points, putting themselves in a strong position to see the game out. 
The Riders hauled up threes in an attempt to make it a one-possession game, but they would not drop, and the Gladiators saw out the win.
The Riders look to bounce back on Friday, as they host the Bristol Flyers. A win would see their record improve to 3-3, as they look to gain some momentum in the season.