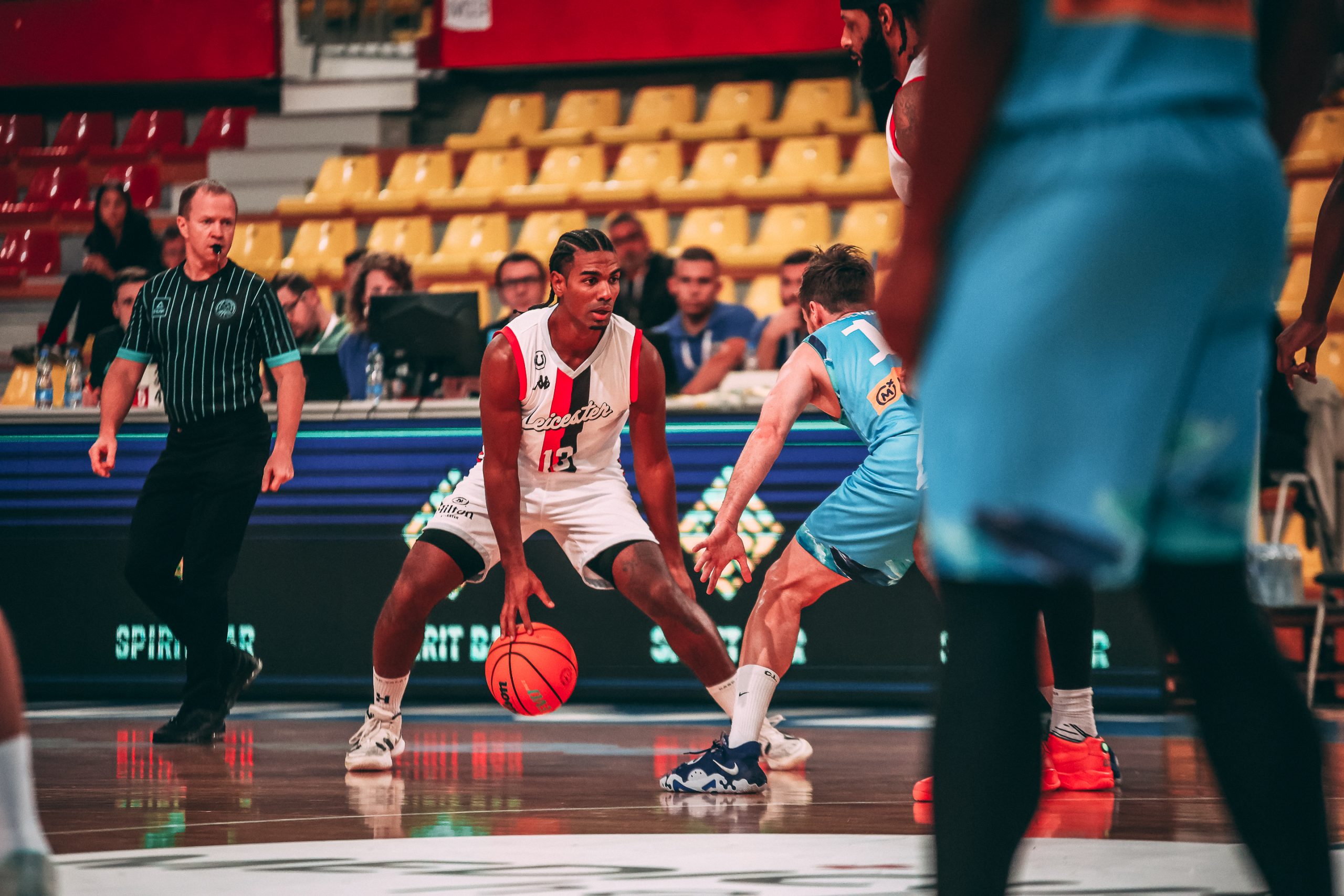 Riders Media - 21st September 2022
Riders fall in BCL Qualifiers
The Riders fell just short in the opening round of the Basketball Champions League Qualifiers, losing 70-61 to CSO Voluntari to conclude their venture into Europe. 
The deficit was just four points with three minutes remaining, after they fell down double-digits in the third quarter. But the Romanian side had enough to hold onto the lead, knocking down their late free throws to secure the win. 
Conner Washington led the team with 14 points, the 11-year Rider taking the game by the reigns to lead the comeback. The Bedford-born point guard injected energy into the Leicester offence off the bench, driving into the heart of the Voluntari defence to make plays for his team.
But despite late momentum, which built from late in the third, Leicester fell just short of the win.
The Riders found their feet quickly in the game. The benefits of retaining most of last season's roster were evident, as a 7-2 Leicester start followed the tip-off. The teams exchanged jabs through the first period, which ended 20-16 in Leicester's favour after buckets inside from Jubril Adekoya and Mo Walker.  
There was little to separate the sides through half of the game. Walker continued to do damage inside, leading the game's scoring at halftime with nine. However, Voluntari held the advantage heading into the locker rooms, snatching the lead at the buzzer. 
It was Texas Tech graduate Toddrick Gotcher who had the final say of the half, nailing a halfcourt shot to take the Romanian's first lead of the quarter. 
In the third, Voluntari clicked into gear, forging a double-digit lead with three minutes remaining in the quarter. The Riders responded in gritty fashion, fighting hard to maintain a foothold in the tie. 
Washington stepped up, leading the charge back into the game for Leicester. He took it to the Voluntari defence, drawing fouls before nailing a three as the clock ticked down in the quarter to cut the deficit to seven.
A blown dunk from Voluntari's Tekele Cotton concluded the third, with the Riders in touching distance with a quarter to play. 
Down 10 with five minutes remaining, Leicester made their charge back into the game. It was Washington again, forcing a Voluntari timeout with a deep two to make it a six-point affair.
With three minutes on the clock, new arrival CJ Jackson drained a three to keep Riders' hopes alive, cutting the Voluntari lead to four. But there was not enough clock to complete the comeback, as they fell just short.
The Riders now turn their attention to their domestic campaign, with a trip to London up next. They face the Lions at the Copperbox Arena next Friday, hoping to start their title defence with a win in the nation's capital.