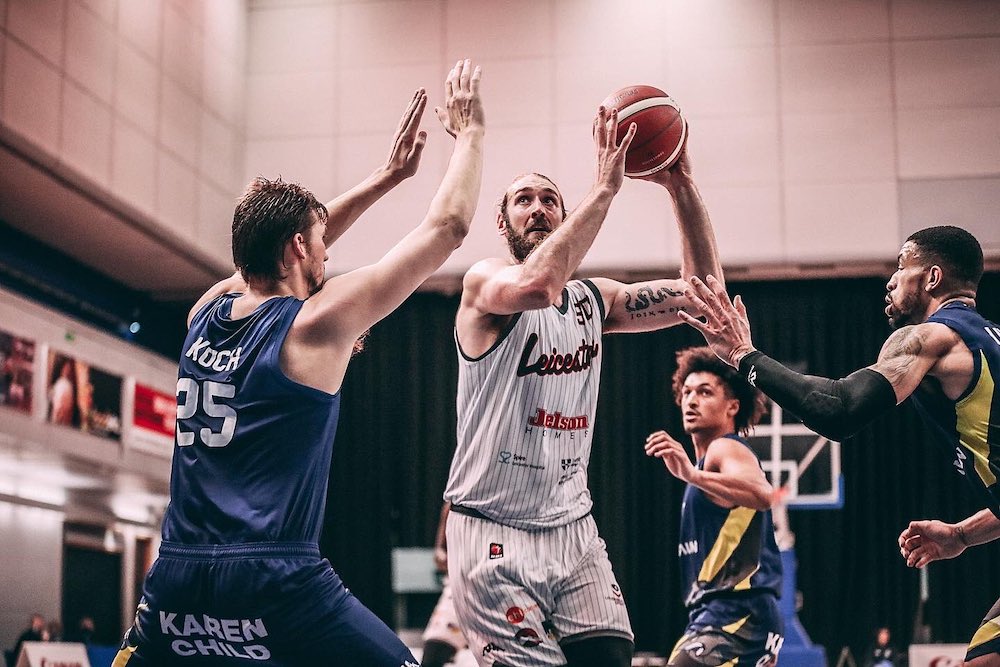 Riders Media - 21st November 2020
Riders defeat Sharks to move to 3-1 in the BBL Cup
An undermanned Leicester Riders defeated the Sheffield Sharks away in the BBL Cup qualifying with a comprehensive 85-64 victory. The result improves Riders record to 3 and 1 in the North Group and puts them in a good position to qualify for the quarter-finals.
Leicester came out strong at the start, with sharpshooter Corey Johnson opening their account with a three pointer. A Zach Jackson three helped Riders to a 10-3 lead after three minutes, with a William Lee dunk off a Geno Crandall assist also catching the eye. Rob Marsden then scored four points in a row for the home side in a 5 nil Sharks run, before Darien Nelson-Henry and Lee combined well inside for a 18-10 Riders lead. Another Jackson three helped Riders to a 24-17 first quarter lead.
Crandall and Johnson picked up 2 fouls apiece in the second period which meant an extended period on the bench in an already depleted Riders team. But Conner Washington was an able deputy at the point guard position and his three pushed Riders 30-24 clear 3 minutes into the second period. Riders defence was causing Sharks to miss some close-in shots under pressure, and with Lee impressive and another Johnson three, Riders pushed their lead out to 40-26. Johnson hit another three in the final minute to give Riders a well deserved 45-31 lead at half-time.
Sheffield needed a strong start to the third quarter to get back into the game, and Nick Lewis obliged with a three, and then Marsden hit a couple of buckets in a row to cut the Riders lead to 49-38. But fine play from Lee and Johnson sparked a Riders revival and suddenly the Sharks scoring dried up. They were forced to a timeout with three minutes left in the quarter trailing 57-38. Another Jackson three pulled Riders further in front, and then there was a crucial blow against the Sharks when their star Antwon Lillard fouled out of the game, following a technical foul. Riders led 64-43 with ten minutes left.
Riders kept up the pressure in the fourth quarter with an eye to retain their lead, in case points' difference came into deciding the tough North Group. But the Sharks were picking up the fouls and Washington was the main beneficiary, picking up his points from the free throw line. When Sheffield's big man Bennett Koch also fouled out with 4 minutes left, the game was up. Corey Johnson hit another three and Jamell Anderson did the same, as Riders eased to a comfortable victory.
Once again Riders spread the scoring load, with five players in double figures. William Lee again caught the eye with 13 points and 12 rebounds, while his front court partner Nelson-Henry also had a double-double, with 14 points and ten rebounds. But it was Riders three point shooting prowess that provided the edge, as Riders made 10 from 24, with Johnson best with 4 from 8, as he top scored with 20 points. Washington also impressed with 15 points, 4 rebounds and 7 assists.
Sheffield
Nichols 13, McKnight 12, Marsden 10, Lewis 9, Lillard 9, Koch 7, Tuck 3, Campbell 1
Leicester
Johnson 20, Washington 15, Nelson-Henry 14, Lee 13, Jackson 10, Crandall 8, Anderson 5