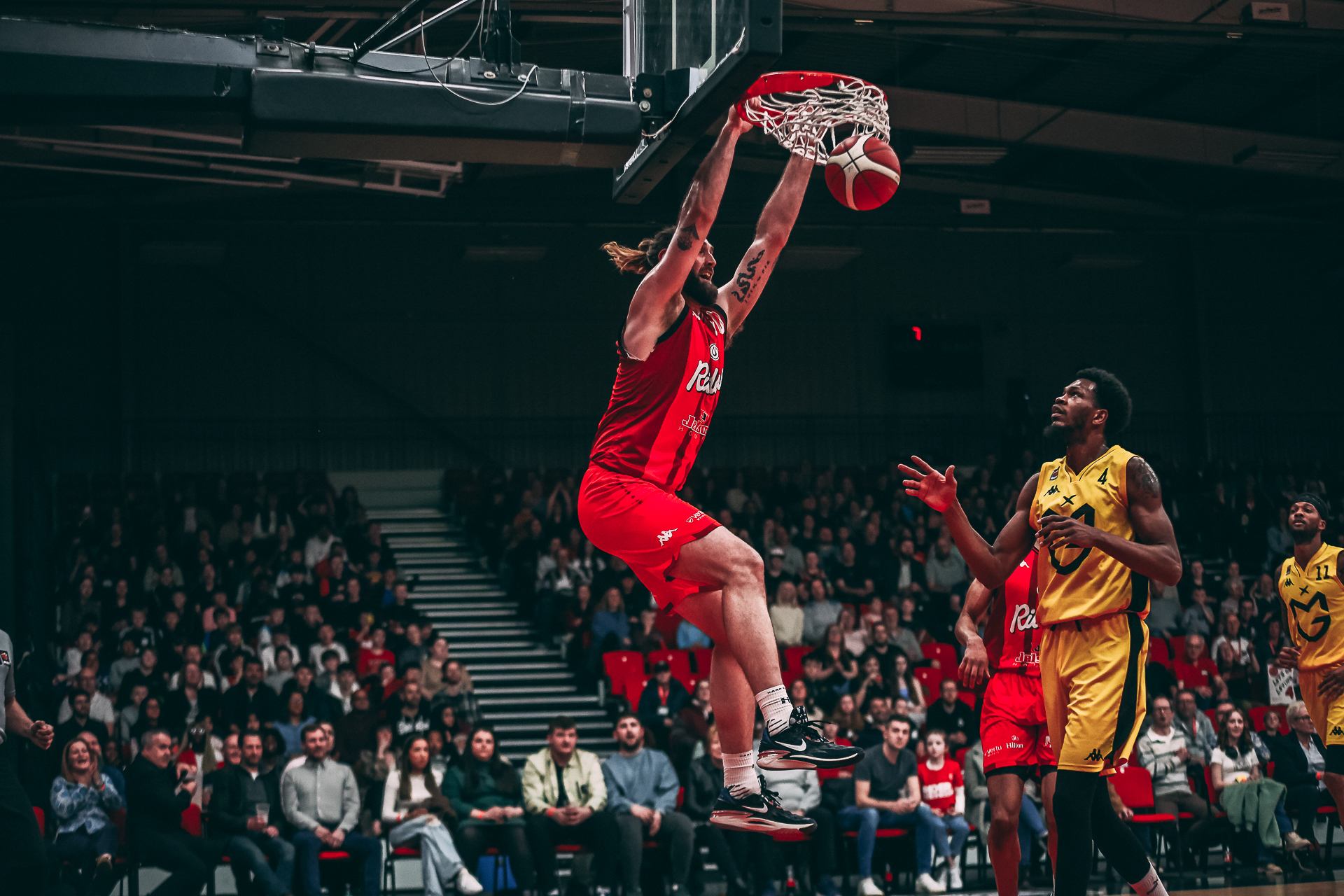 Riders Media - 17th February 2023
Riders record big win at home
The Riders improved to 15-6 in the BBL Championship, beating the Manchester Giants 104-84 at home. Marc Loving led an explosive offensive performance with 25 points, following up his 32 points last time out against Manchester.
He was backed by 18 from Zach Jackson and 16 from Kimabl Mackenzie, as the Riders' offence shot 58% from the field and 45% from three in an explosive performance. 
The Giants could not contain the Riders' offence and now have given up over 100 to them in the second-straight game. Offensively, they crashed the boards to grab 21 rebounds but shot just 21% from three in their loss.
They had five scorers in double digits, led by 16 points and 3 assists from two-time BBL MVP Rahmon Fletcher. Nick Lewis also scored 16 off the bench, going 4-8 from deep.
The opening stages were defined by high flying plays from the Riders, as Jackson and Loving threw down monster jams to help the Riders to a quick lead. Mackenzies's three from the corner made it 15-6 with five minutes gone. 
The Riders attacked the rim all quarter, throwing down four jams. But the story of the first was Evan Walshe, who in his first Riders start ran the show from the point. He has five assists five minutes in, lighting up the arena with his flashy passing.
Fueled by the momentum of the dunk party, the Riders burst out to a 27-13 opening period led by 10 points from Loving.
The Giants found the bottom of the basket to start the second, stalling the Riders' progress with 11 points in three minutes led by five from Lewis. Lewis scored nine in the period, helping the visitors cut the Riders' lead to five.  
But Loving beat the buzzer to have the last say in the first half, draining a stepback three to make it 54-46. He had 21 points in the first, leading the game going into the locker rooms.
Mackenzie kick-started the action in the second half, taking it coast-to-coast to make it a 10-point Riders lead. He had six in the first three minutes of the third, as the Riders extended their advantage. 
The Riders outscored the Giants 17-7 to start the third quarter, making it an 18-point lead. The period took the form of the first, as the Giants' defence could not contain Leicester, who scored 30 points, led by nine from Jackson.
Leicester saw the game out comfortably, keeping the Giants at arm's length. Blake Bowman put up nine in the fourth to tally a career-high 12 points off the bench, sealing the win.
The Riders play the second of a weekend doubleheader on Sunday, heading to Cheshire to take on the Phoenix. The game tips off at 5:30 pm, and a Riders win would see them continue to chase down second place in the BBL Championship standings.