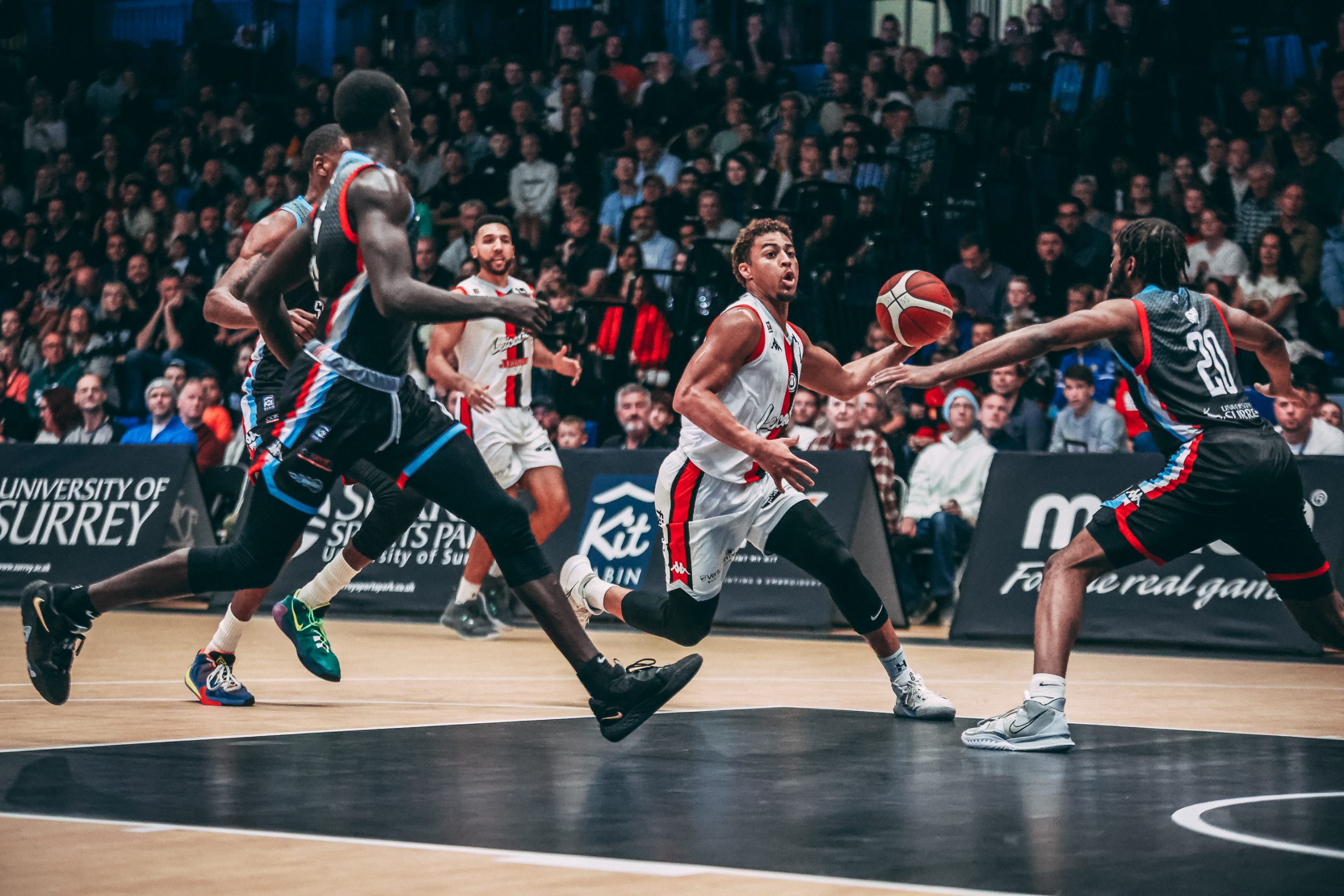 Riders Media - 8th October 2022
Riders bag first win of the season
The Riders took their first win of the season, beating the Surrey Scorchers 86-67 on the road. The Riders took an early lead which they carried through to the final buzzer, blowing the game open in the third quarter.
New man Derryck Thornton enjoyed a dream debut, leading the game with 20 points after scoring 16 points in the first half. Backing up the American guard was backcourt partner Patrick Whelan, whose three three's helped him to 17 points in the game.
Leicester dominated the glass to march to the win, outrebounding the Scorchers by 10 in the game. Combined with efficient 51% shooting from Leicester, and they get points on the board for the first time this year.
The skipper led the Riders out the gate, as four-year Rider Darien Nelson-Henry scored their first two baskets of a 13-4 start. New man Thornton impressed in his opening three minutes of play, leading the run with five quick points. 
Surrey found their offensive rhythm later in the quarter, and the sides traded buckets to make it 24-16 at the end of the first.
As the clock ticked down towards halftime in the second, a pair of Scorcher threes dropped to cut it to a four-point game. Led by British big man Boban Jacdomi's eight-point quarter, Surrey stuck close to the reigning champs.
The Riders, led by a 16-point half from Thornton, took a seven-point lead into the locker rooms with work to be done in the second half.
The Riders took the game by the reigns to start the second half, starting with a 10-4 run. They went on to score 17 points in six minutes to build a commanding lead, establishing a platform to see out the game.
With two minutes remaining in the third, last season's leading scorer Whelan nailed two threes in as many seconds after a Surrey turnover on the inbound. Whelan's sharpshooting made it an 18-point Riders lead. 
Whelan carried his hot hand into the fourth quarter, getting the action underway with another three from the wing.
He and Thornton continued to get points on the board in the period, Thornton's pull-up midrange making it a 22-point Riders lead with eight minutes on the clock. They saw out the win comfortably, maintaining their lead to the buzzer.
The win gets the Riders' on the board in their BBL Championship defence. They finish their three-game road trip to start the season in Bristol next Saturday, where they will take on the Flyers, hoping to improve to 2-1.