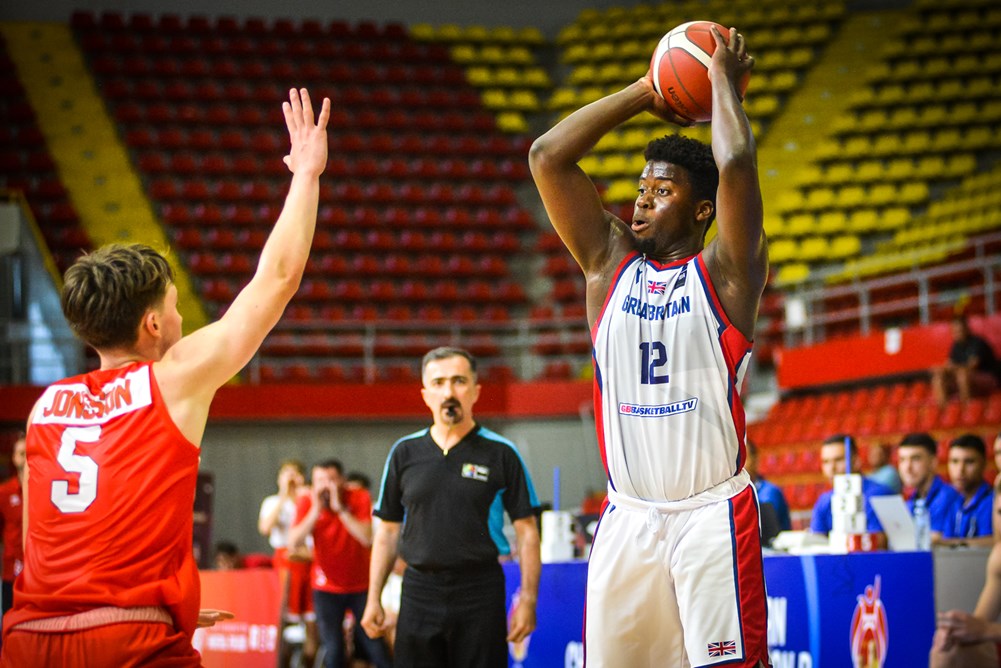 Riders Media - 13th July 2023
Rider watch: Young Riders help GB past group stage
Young Riders have been in international action in the FIBA European Youth Championships!
Victor Ndoukou and Charnwood's Lane Campbell have represented GB Under-20s in Skopje, North Macedonia.
Ndoukou averaged 9.5 points and 4.5 rebounds in the group stage, going off for 14 and 11 in the tournament-opening win against Austria.
Campbell also went off in the game, becoming just the fourth GB player to record at least 10 assists in a single game at the Under-20s European Championships.
He had eight points, 10 rebounds and 10 assists in the game and put up six points, five rebounds and 5.5 assists throughout the group stage.
GB went 2-2 in Group B, with wins against Austria and Hungary, seeing them through to the Division B quarter-finals.
They take on North Macedonia in the opening round of the knockout stage, the game tipping off at 7:45 on Friday, July 14.
---
Photo credit: FIBA