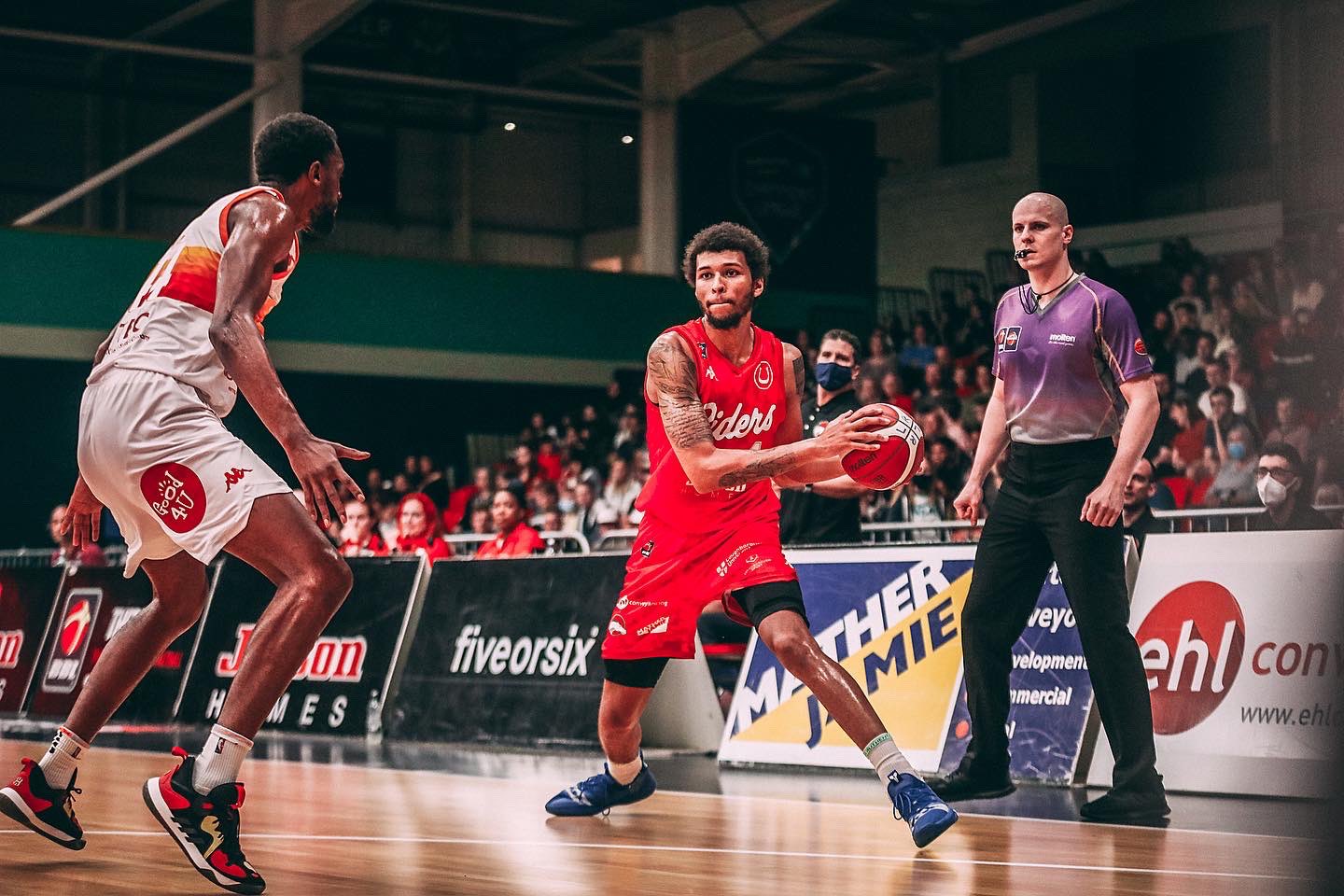 Riders Media - 25th September 2021
Preview: Riders v Scorchers
Season So Far – Riders
The Riders opened their season with an 85-84 loss to the Bristol Flyers, featuring a hair-raising finale. Leicester had an open shot for the win, but Conner Washington's three from the corner fell just short to conclude a thrilling season opener. Jubril Adekoya led the Riders with 15 points on his BBL debut; the 6'7" forward out of Valparaiso University going 7/12 from the floor in a terrific introduction to British Basketball.
Season So Far – Scorchers 
After a short two-game preseason, including a win against Team Wales and a loss to the Manchester Giants, the Scorchers endured a tough start to their season with an 85-86 loss to the London Lions. Due to a Covid outbreak among the Lions squad, they fielded an NBL roster for the game yet managed to pull out a win against Surrey in the final second. Tayo Ogendengbe led the Scorchers with 24 points as he enters his seventh year with the Scorchers, as the 34-year-old turned back the clock to shoot 66% from the field.
Ones to watch
Playing in his first Riders game of the season against the Flyers, 2021 BBL MVP Geno Crandall seemed back to his brilliant best. The general's 14 points, five assists and four steals earned him Premier Logistic's Player of the Game, and his influence was evident with a +/- of 10. The 6'0" guard played his Senior year in college at the prestigious Gonzaga University, once home to NBA legend John Stockton, and signed his first pro deal with Turi Svitavy in the Czech first division. Off the back of his MVP season, Crandall is sure to get Riders fans on their feet as they get their first opportunity to see his spectacular showings in person.
After averaging 8 points for the Scorchers last year, Martelle Mclemore hit the ground running in his season opener with 19 points and eight rebounds. The 6'5" wing made a clutch layup to put his team up one with seven seconds remaining against the Lions, as he led the team with a +/- of eight. The 33-year-old played in Surrey for the Heat in 2013, averaging 17.5 points per game that season. He is capable of a monster performance in big moments, demonstrated by his 42 points, 10 rebounds and nine steals in the NBL National Sheild final in 2016 for the Thames Valley Cavaliers.
Previous meetings
The Riders are undefeated in the last 29 competitive games against Surrey, with their previous defeat dating back to the 11th of November 2012. Their most recent win finished 90-87 in March. Geno Crandall led Leicester with a 22 point double-double, scoring 10 in the fourth quarter to seal the victory. 
Tickets 
Tickets are still available to watch the Riders take on the Scorchers, CLICK HERE to secure your seat!