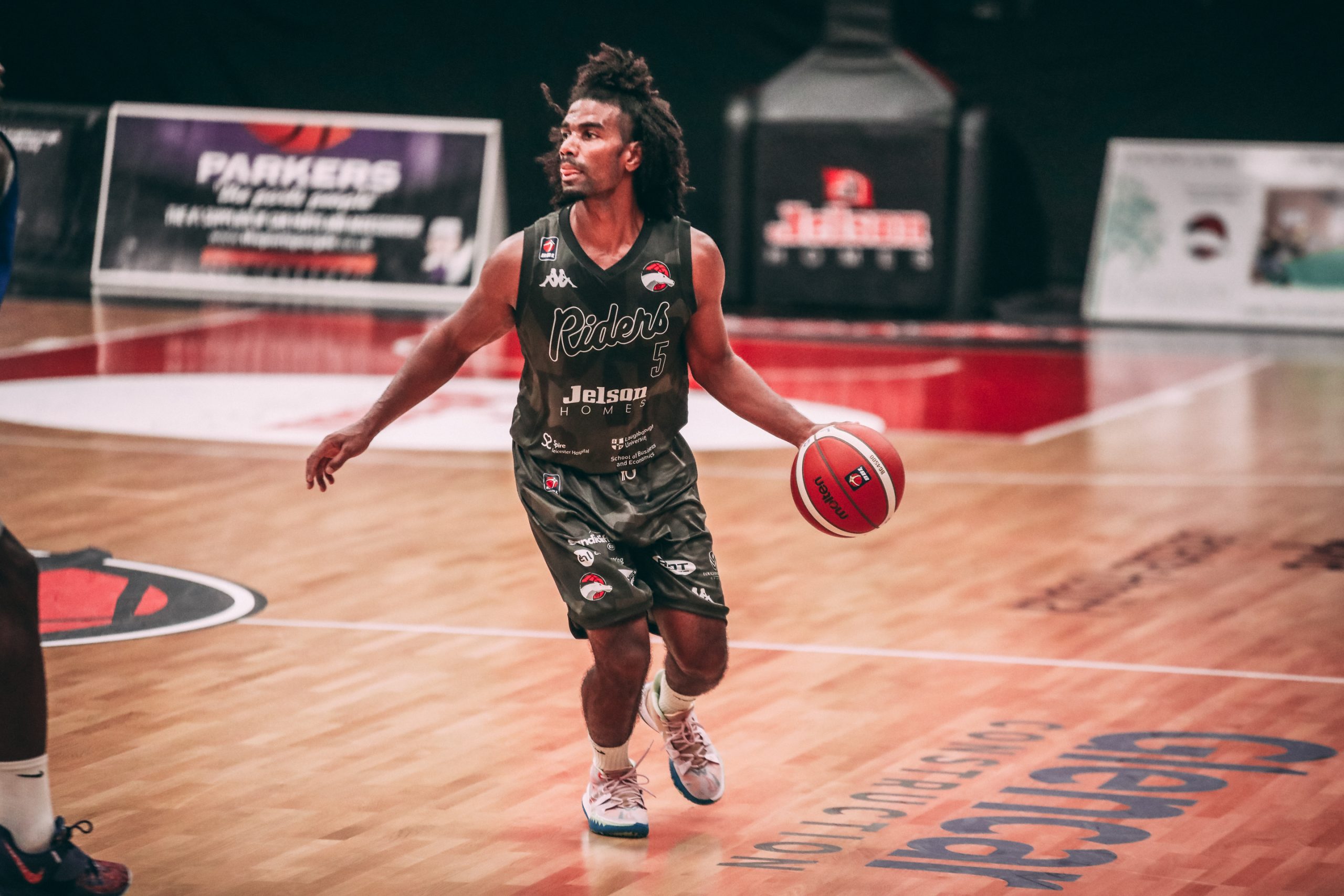 Riders Media - 23rd September 2021
Preview: Riders v Flyers
Season So Far – Riders
Leicester concluded their preseason in Sheffield, falling to the Sharks 88-80. The game was closer than the scoreline suggested, with the encounter tied with a minute remaining. The Riders' youth prospects from Charnwood and Loughborough were trusted to finish the game in the fourth, and repaid coach Rob Paternostro's faith with a tremendous showing, pushing the Shark's BBL lineup to the final few seconds.
New addition Marc Loving led the scoring with 22 points, while Charnwood Rider Victor Ndoukou scored six points in the fourth quarter to keep the game close.
Season So Far – Flyers
Competing in the Mike Burton invitational tournament, the Flyers endured a packed preseason schedule, playing four games in two days. In a competitive tournament, in which none of the Flyers' fixtures were won by more than single digits, Bristol finished with a 1-3 record. They ended on a high, however, beating the Cheshire Pheonix 64-56.
Michael Miller led the Flyers in the game with 18 points seven assists, and academy graduate Josh Rogers enjoyed a hot shooting streak, going four for four from three.
Ones To Watch
Ohio born Marc Loving signed with the Riders during preseason, and hit the ground running on British soil. The 6'9" forward led Leicester with 22 points through three-quarters of playtime, never looking back after scoring 12 in the first quarter. Loving displayed his elite shooting ability, making buckets from all over the court. His versatility on both ends makes him a force to be feared in this tie.
6'10" big man Zach Simmons joined the Flyers fresh off the back of leading North Texas to their first-ever NCAA tournament win. Simmons averaged 10 points and six rebounds in his senior year, in which a 78-69 overtime win made March Madness history for UNT. The Texas native is his University's all-time leader in field goal percentage (64%) and finished his college career 16th on UNT's all-time scoring list.
Previous Meetings
The Riders last came up against the Flyers in the first round of last season's playoffs, beating them 161-135 over the two legs. A convincing 85-56 win in the first leg put the tie beyond much doubt, with Geno Crandall, Mo Walker and Darien Nelson-Henry combining for 51 points. 
Buy Tickets
Tickets are still available to watch the Riders take on the Flyers in the season opener, CLICK HERE to secure your seat!