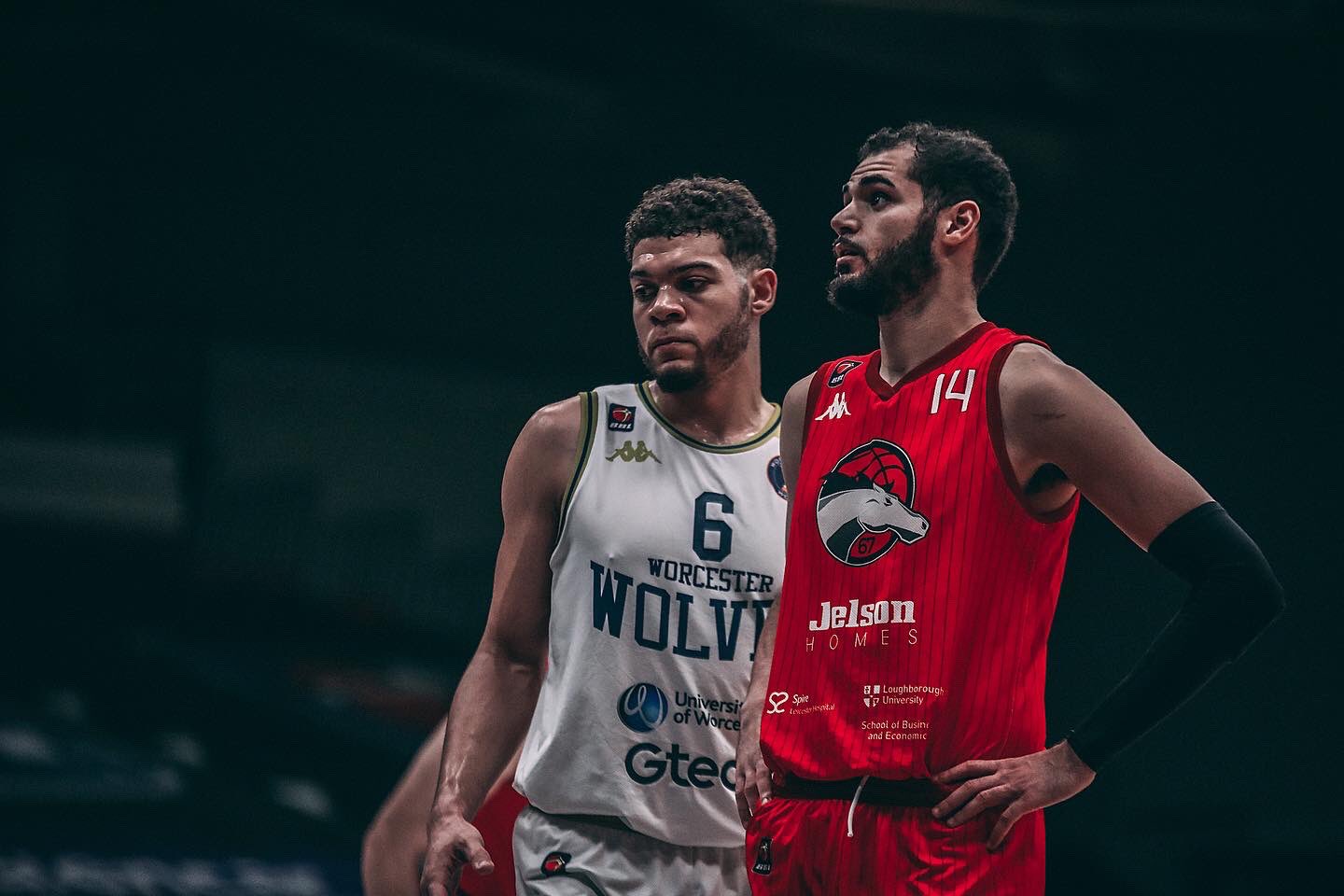 Riders Media - 28th February 2021
Preview: Riders at Wolves
The Leicester Riders and Worcester Wolves go head to head once again this afternoon, this time at the University of Worcester Arena.
Season So Far – Riders
After Friday night's win over the Wolves in front of of the Sky Sports Cameras at the Morningside Arena the Leicester Riders now sit with a 14-1 record at the top of the BBL Championship. Friday's game was a tightly contested affair with a Corey Johnson three securing the win for the Riders with 2 seconds left on the clock. Riders will be looking to continue their winning run this afternoon in their first of three road games on the bounce.
Season So Far – Wolves
Despite picking up their third loss on the bounce on Friday night in Leicester the Worcester Wolves showed plenty of fight as the game went down to the final possession. American Guard Lamarr Kimble had a season high 24 points as 4 Wolves scored in double digits. Despite the loss Coach Newby will have found plenty of positive to take into this afternoons match up.
Ones to Watch
New signing Mustapha Heron had a solid debut for the Riders on Friday Night contributing 6 points, 4 rebounds and 1 assist. Heron showed Riders fans glimpses of what's to come with a ferocious slam on the break for his first score as a professional. With a game under his belt Heron will be looking for another positive performance this afternoon as the Riders look to continue their winning run.
Lamarr Kimble scored a season high 23 points on Friday night leading the Wolves in scoring. Kimble showed a nice shooting stroke knocking down 4 threes as well as an ability to get into the lane and finish over taller defenders. Riders will need to slow down Kimble's production this afternoon if they are to leave Worcester with the W.
Previous Meeting
The Riders took the win 82-81 over the Wolves at the Morningside Arena on Friday Night. Corey Johnson led the charge for the Riders with 17 points including the clutch three to win the game for the Riders. A win this afternoon would secure the head to head for the Riders before the two teams meet for the final time this season in April.
How To Watch
Riders fans will also be able to tune in free of charge via the Worcester Wolves Youtube Channel.