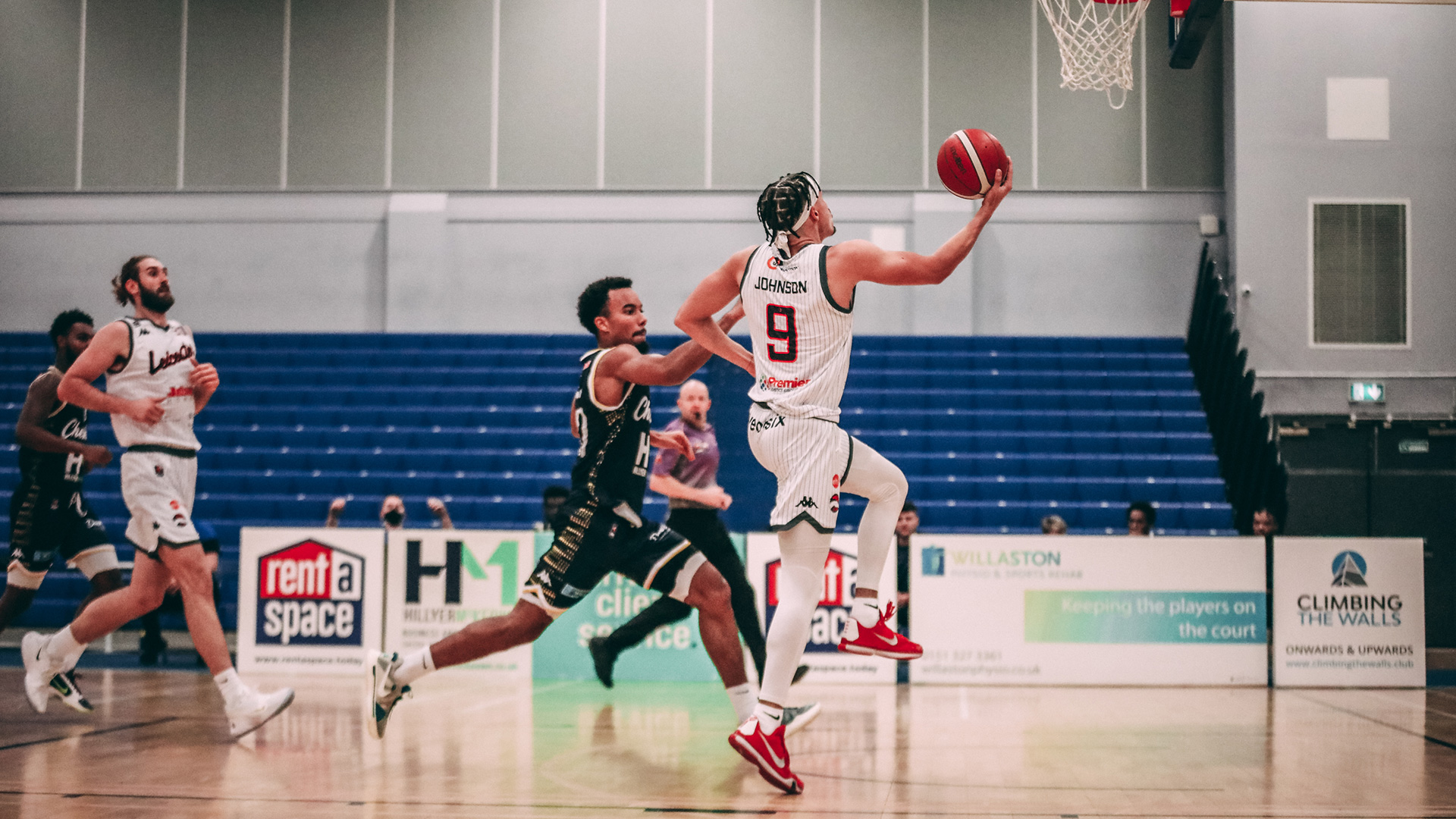 Riders Media - 5th March 2021
Preview: Riders at Phoenix
The Riders travel to the Cheshire Oaks Arena on Friday at 6:00pm, taking on the Cheshire Phoenix in the BBL Championship and looking to bounce back from last Sunday's thrilling overtime loss in Worcester.
Season So Far – Riders
The Riders had their 11-game winning streak snapped last Sunday by the Worcester Wolves in a tight overtime affair. The Riders still sit at the top of the table though, maintaining their six-point gap despite the loss. Rob Paternostro looks to attain a level of consistency in his teams play, getting and staying fit, and continuing to acclimate Heron to British basketball being key to returning to winning ways. 
Season So Far – Phoenix
Sitting at 6th with 16 points the Cheshire Phoenix look to push their way further up the table. Dropping their last two, the most recent a two-point home loss to playoff rivals Surrey Scorchers, the Nix are desperate to return to winning ways this Friday. The Nix excelled on the boards in their game last Sunday, hauling in 44 rebounds with 23 offensive, the Riders will need to keep the Nix off the boards if they are to have success on Friday evening.
Ones To Watch
Leicester Riders Captain Darien Nelson-Henry will have an important role in Friday's match-up. With a side in Cheshire that fights for every ball and scraps for every rebound, securing an inside presence on the boards is vital. With William Lee struggling with a leg injury, the Leicester number 50 will be relied upon to assert himself inside the paint. Averaging 11.6 points and 6.2 rebounds per game, Nelson-Henry leads his side on and off the court. Being one of the most experienced players on the court and standing at 6'11", Nelson-Henry can be seen orchestrating the Riders team from down low, utilising his vision out of the post to find his team opportunities. With a game that is not done justice by the box score, Nelson-Henry influences the game with smart contests and rotations defensively, as well as great coordination offensively, often having a hand in positive plays without a stat being recorded.
Cheshire Phoenix, 5'11" guard Kahron Ross is one to watch this Friday. Ross leads his team in points with 17.5 per game, assists with 5.3 per game, steals with 2.3 per game and minutes with 37.3 per game while also hauling in an impressive 5.1 rebounds per game despite his smaller stature. Ross proved to be as reliable as it comes in his college career, starting 122 of 123 games over his for years of NCAA D1 basketball at Lehigh Mountain Hawks. After entering the 2018 NBA draft Ross signed for German Pro A league side PS Karlsruhe, averaging 8.8 points per game and 4.4 assists per game. Ross then went on to play four games for Balkan BIBL side Vllaznia Shkodra before finally signing for the Cheshire Phoenix in 2020. Ross brings a lot of experience despite his young age of 25 and is undoubtedly a dangerous player both offensively and defensively. He is a player that must be contained for a Riders win on Friday. 
Previous Meeting
The Riders and Phoenix's last meeting dates to the pre-season on November 1st, 2020. The Riders asserted themselves in a dominant 62-88 away win. With defensive ferocity, Leicester limited the Nix to several scoreless periods of play which, combined with scorching hot offensive stretches, reduced them to ashes in their final pre-season game. Cheshire did find some success though, forcing 17 turnovers on the night, however only cashing them in for 11 points total. 
How To Watch
Although the game will be played behind closed doors, Riders fans will be able to tune in via BBL Player by purchasing a one game pass for just £4.99. Riders Season Ticket Holders will be able to watch the game free of charge by logging into their BBL Player account.